1. This is literally just a hole, you could have carved it better with a drop kick. Let's try that now.
2. Are you a bat or a failed attempt at the Wu-Tang symbol? Screw you, pumpkin. You ruined my day. 
BrainJet
3. Grab a bat and get to smashing. Hurry, before anyone gets super bummed out by the maybe-vampire. 
4. It's too bad pumpkins aren't flammable but I'm sure we can figure something out with a little lighter fluid and a lot of determination. 
5. This pumpkin is practically screaming to be wrapped in a pillow case and bashed against the wall. 
6. Step 1: put in the backseat of car. Step 2: drive into a lake. 
7. This is a good start. Now turn it around so it isn't facing you, cock the gun, and fire. 
8. I think this was supposed to be Mario, but could easily double as Hello Kitty. Or it could triple as something at the bottom of my trash can. 
9. Kylie Jenner's surgeon went way too far. Please destroy it, before it destroys us all. 
10. Is it people holding hands while wearing bell-bottoms or did someone just hack away random shapes with a cookie cutter? We don't have time to fine out, just throw it down a mountain and never look back.
11. This is correct. 
12. Its the horrible pumpkin you can never really get rid of.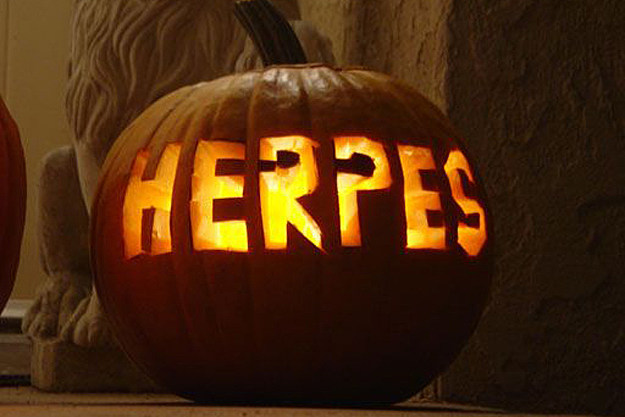 13. This is either a pumpkin or Dr. Kevorkian's greatest piece of evidence. Put it out of it's misery.
14. This dog licks balls. Is that's what's happening here? seriously what is in that dog's mouth? Besides failure. And ruined Halloweens? Kill it before it kills you. 
15. True.