This Dad Lived Every Parent's Nightmare When His 2-Year-Old Was Bitten By A Copperhead At Daycare
By Mark Pygas
We're guessing that the most terrifying part of parenting (just after dealing with all the baby vomit and having to wear a Babybjörn) is trusting other people with the care of your child. Babies and toddlers can get into all kinds of sh*t and they'll eat anything, so a disaster is bound to happen every now and then. And you can feel pretty helpless when surrendering your little demon angel to the clutches of daycare. As it turns out, all your nightmares could easily come true, so good luck relinquishing your little miracle anytime soon.
Michael Cook got a call from his daughter's day care center informing him that his two-year-old, Kiley, was bitten by a copperhead snake.
Daycare supervisors from Rainbows Promise Daycare in Granbury, Texas told WFAA that they always scan the playground for snakes, and they'd never had an incident like this in the entire eighteen years they'd been open.
Kiley's finger, hand, and arm swelled up and turned black— and she had to be sedated.
"It was a scary moment," Kiley's mother, Nataly Horn told WFAA. "My heart stopped." Kiley was flown to Cook Children's Hospital— a center that has treated between seventeen and twenty-five pediatric snake bites per year.... And we're guessing that there is no scarier phrase to parents than "pediatric snake bite."
Luckily, Kiley will be making a full recovery.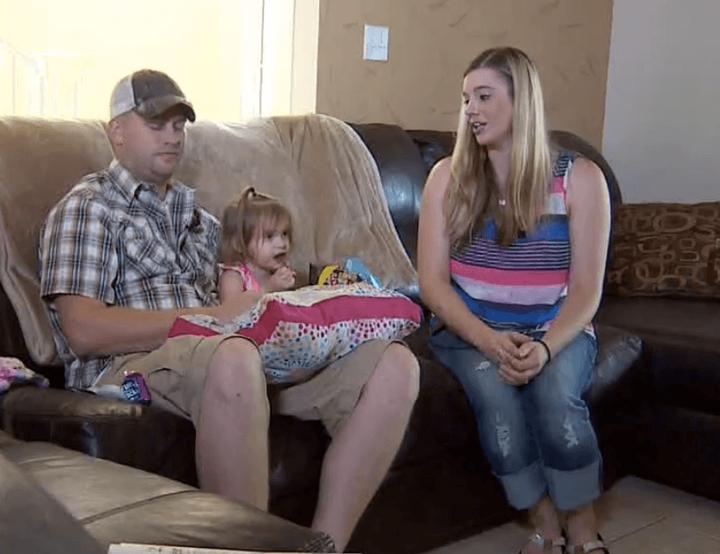 ...But her parents have yet to recover. "We're scared to even let her go outside right now," Horn said. We don't blame her; snakes on a playground will do that to you.
And here's what you need to know about snake bites (since you're obviously terrified now):
About 7,000 people are bitten by venomous snakes each year— five of those bites prove to be fatal. According to the Mayo Clinic, if you're bitten by a snake, do not consume caffeine or alcohol (even though the situation merits it) because this will speed up your metabolism such that you'll absorb the venom faster.
...Now enjoy frolicking outside.