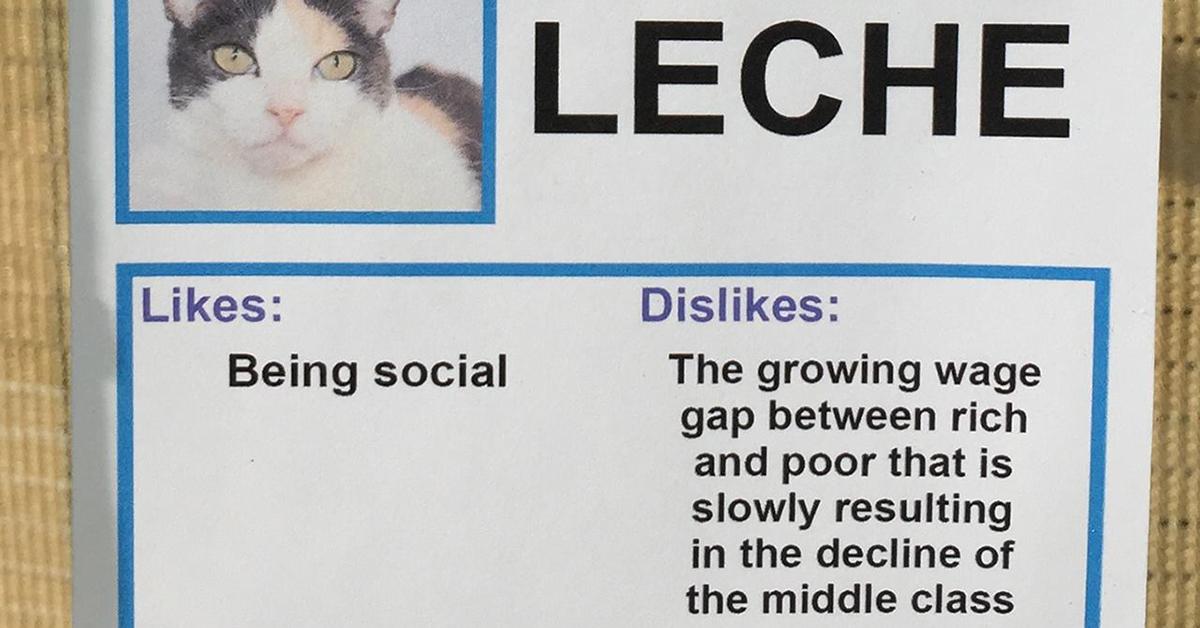 Prankster Gives Shelter Cats Hilarious 'Likes' And 'Dislikes' To Help Them Find A New Home
By Mark Pygas
There are so many animals in need of adoption, that it can pose a real challenge for shelters to make their animals stick out from the crowd. Given that shelters can often be stressful or new environments for animals themselves, it can also be tough to showcase their real personalities. Understandably, people want to bring home a pet that seems like a fun-loving, cuddly ball of fur, but a lot of animals are too scared to really relax in a shelter, meaning that they may be passed over at a glance from potential families.
So Sante D'Or Animal Rescue in California decided to team up with comedian Jeff Wysaski to give their cats some more relatable likes and dislikes. And unsurprisingly, people are absolutely loving it.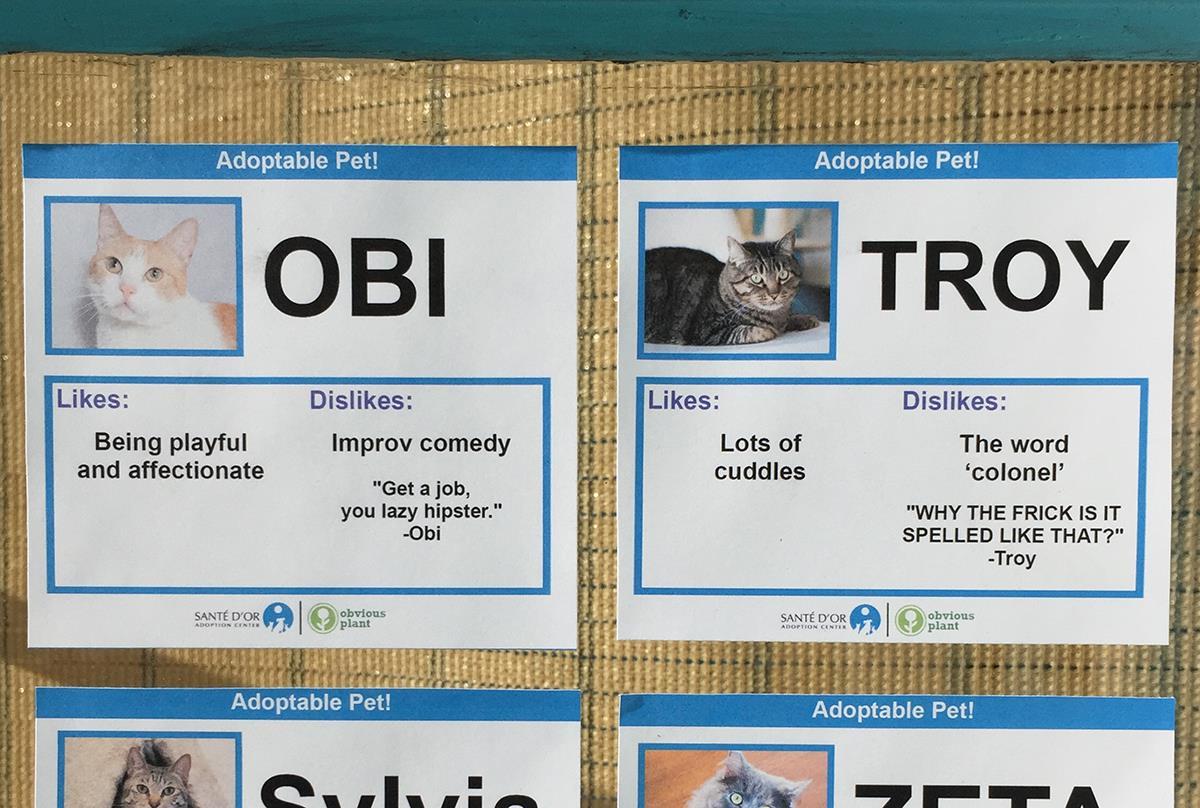 You can't swing a cat in New York without hitting someone begging you to go to their improv show. But don't try to prove me wrong on that because it's animal abuse to swing cats around.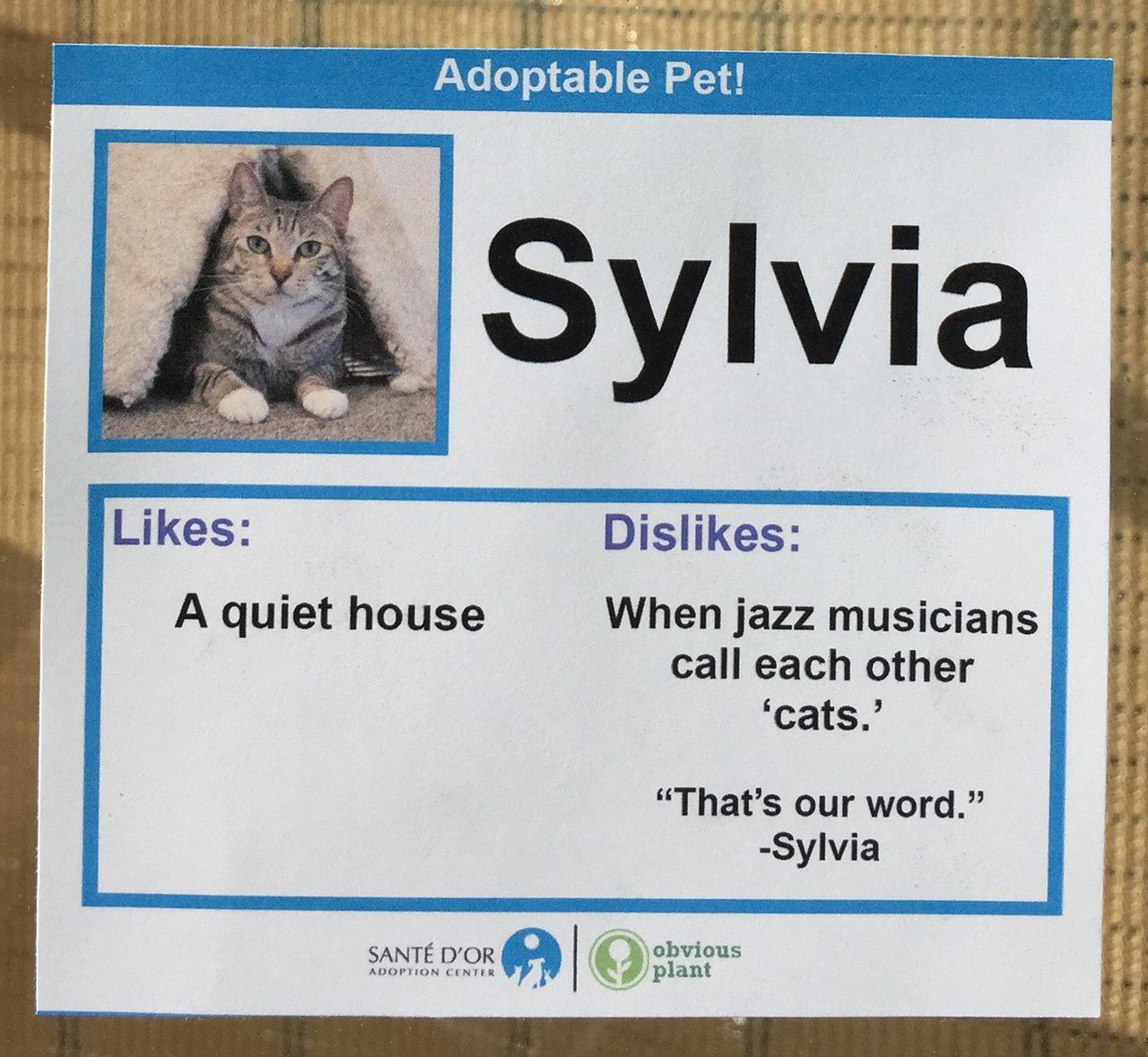 Stand up against this kind of appropriation!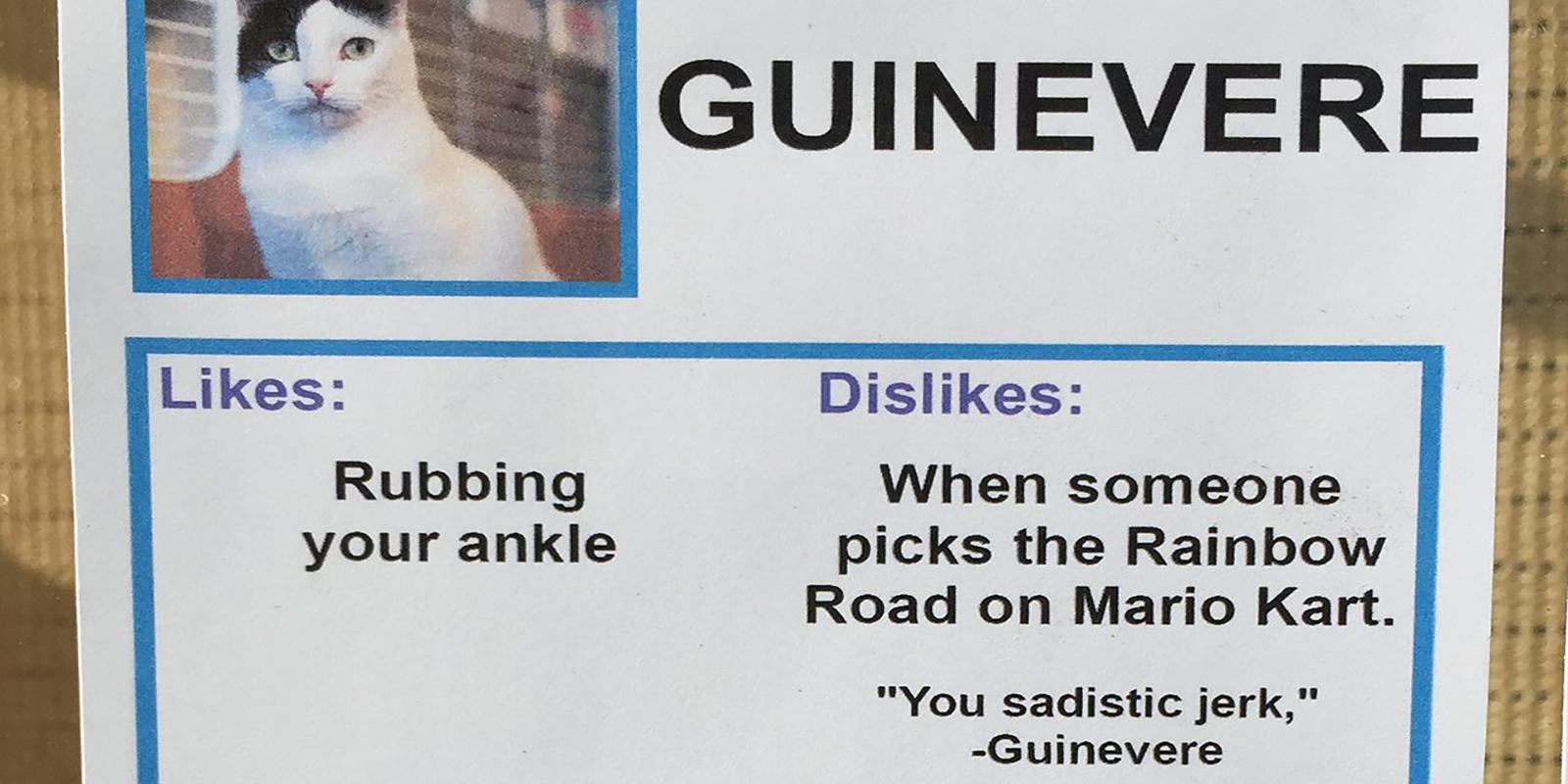 This is definitely not the cat for me. I love Rainbow Road!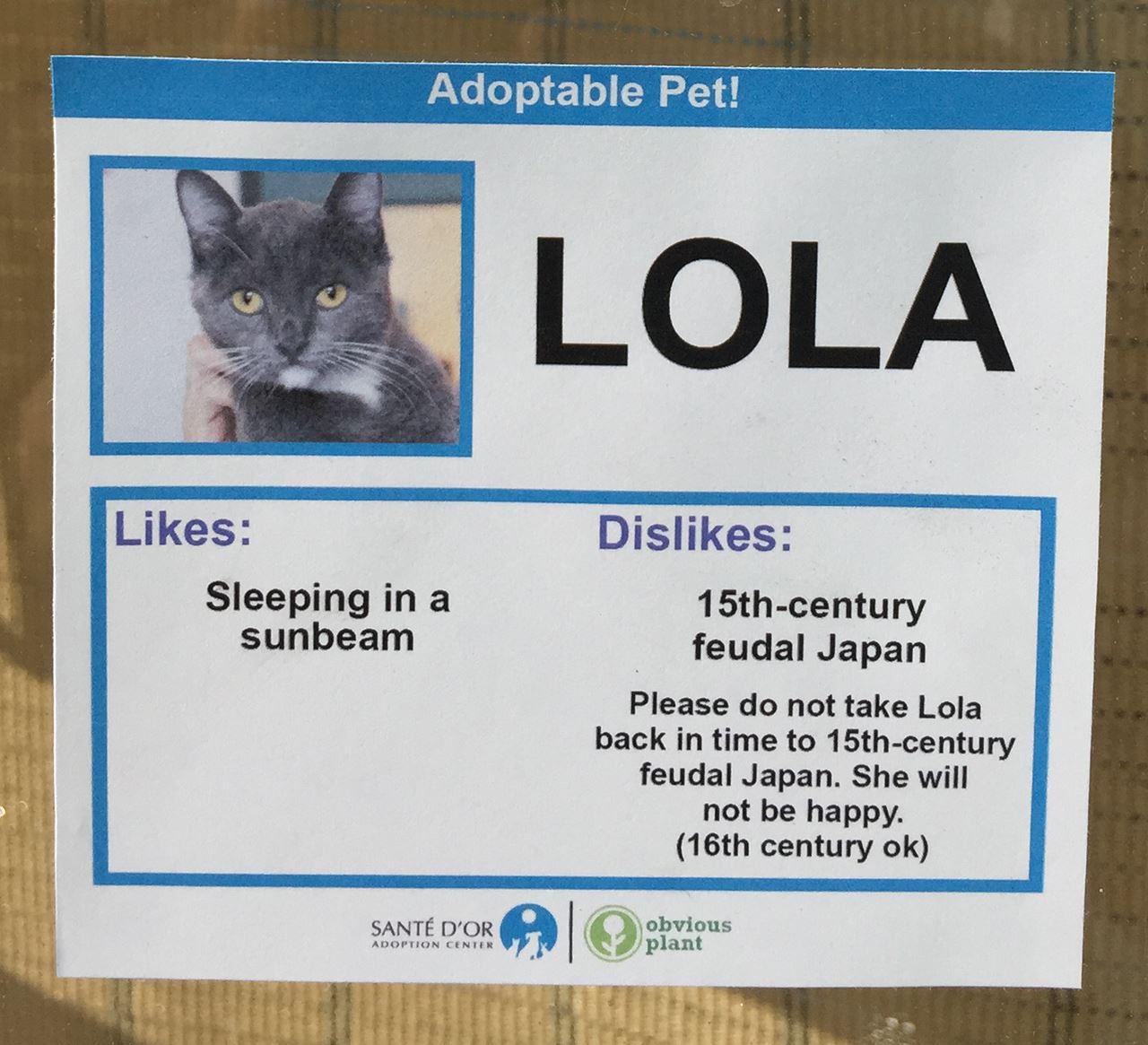 Noted. I'll make sure to keep the door to my time machine locked.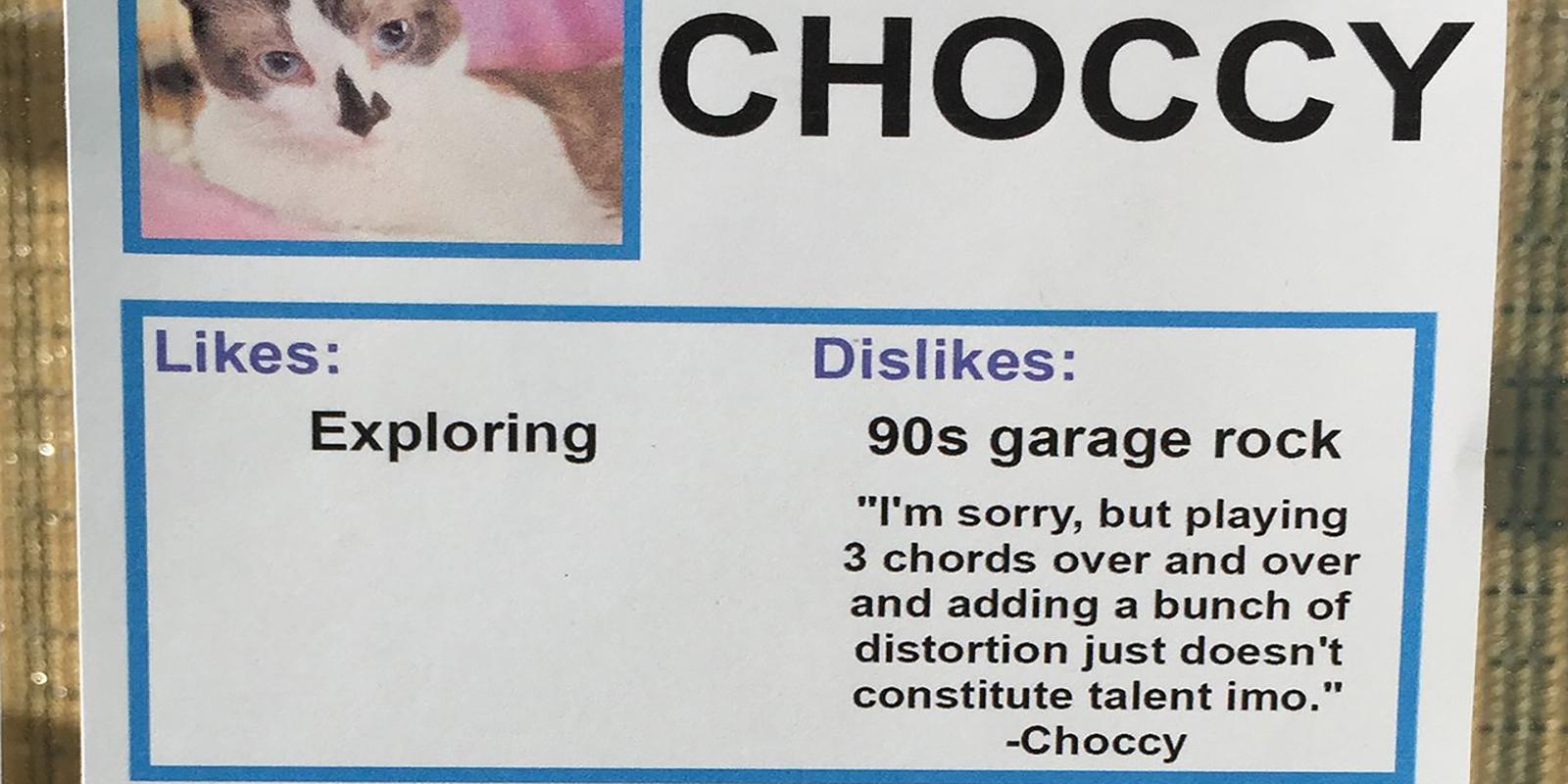 Rude! Choccy clearly isn't a Pavement fan, so I guess we're not a match.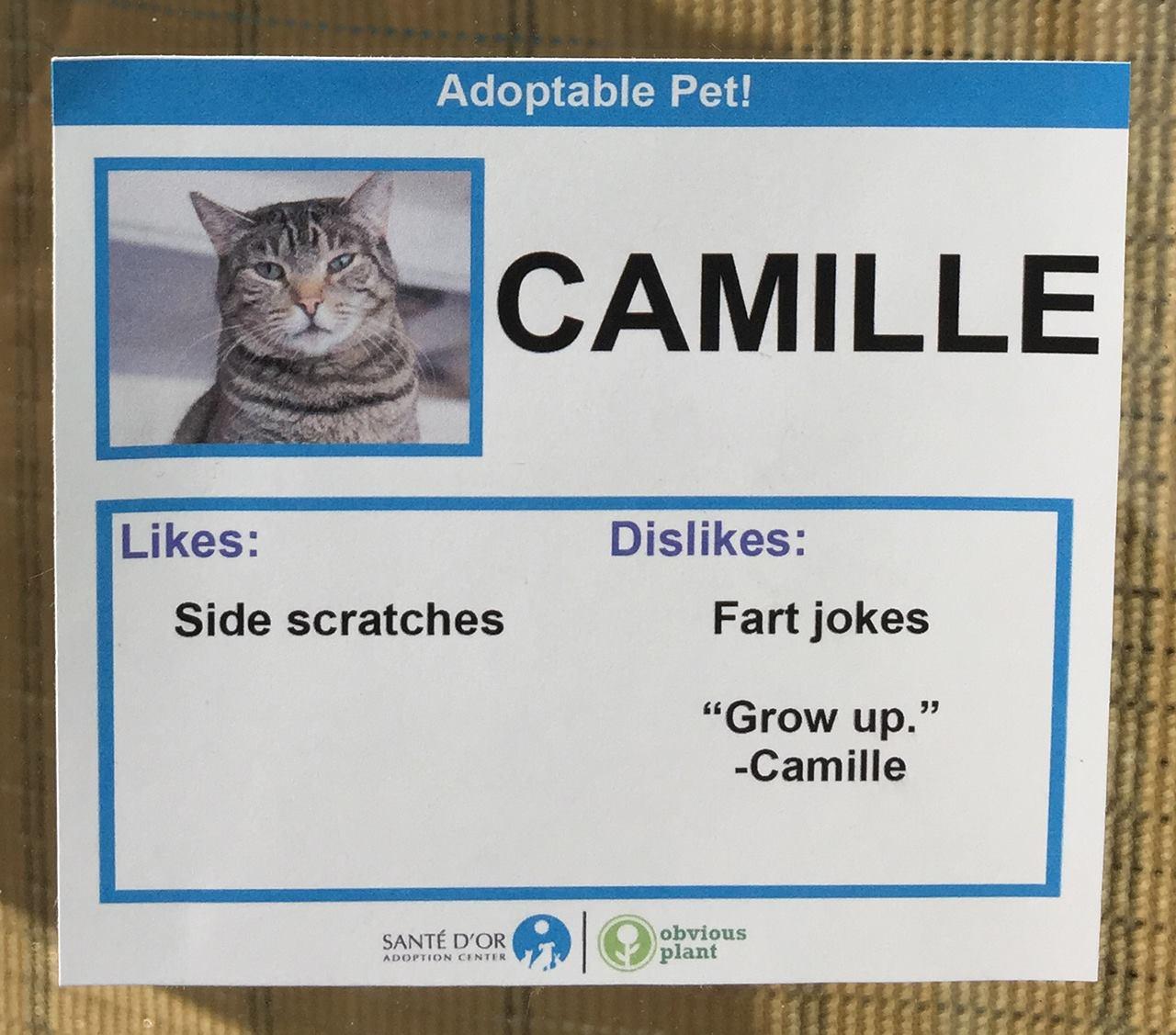 OK, Camille. We can hang.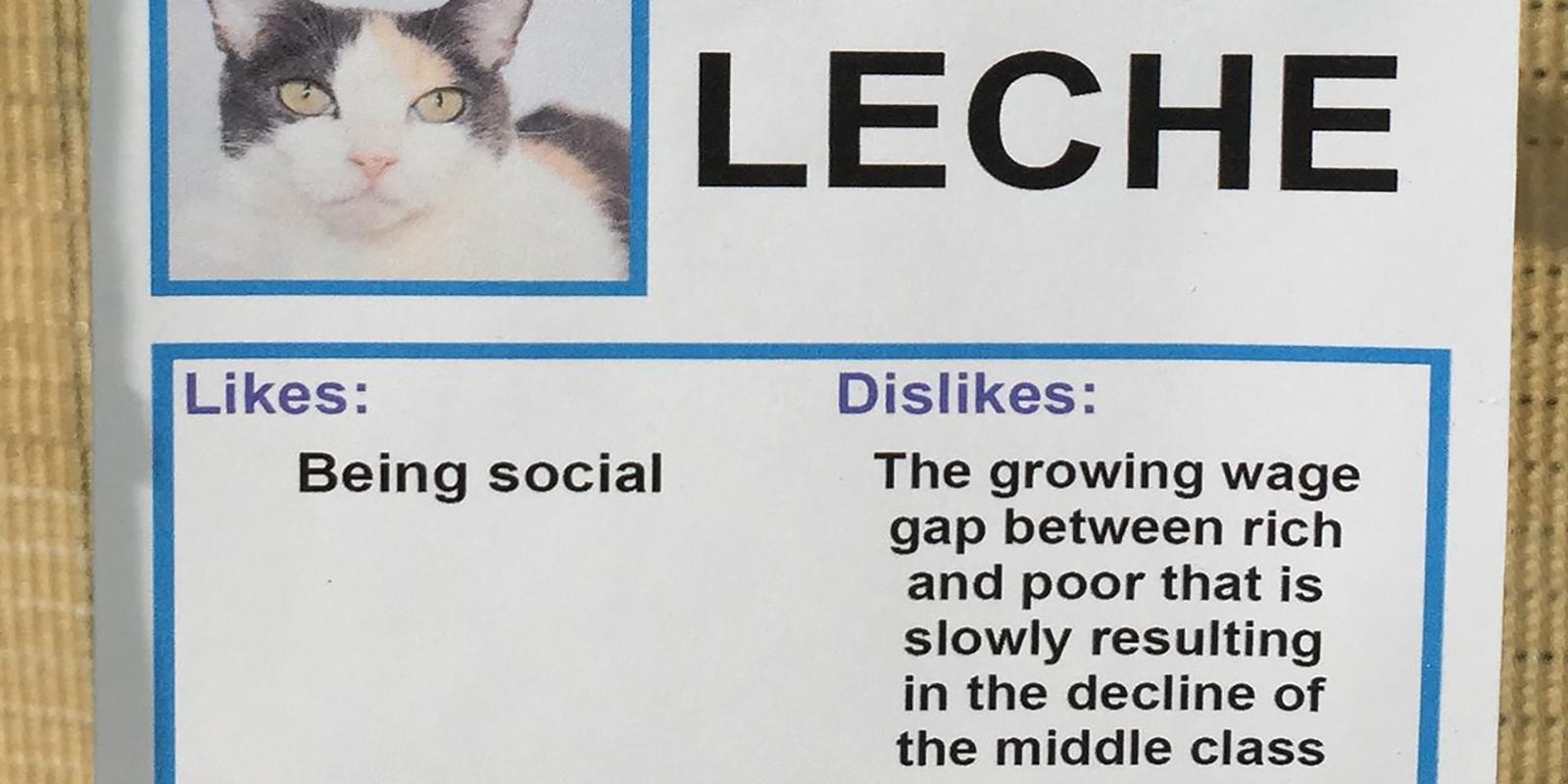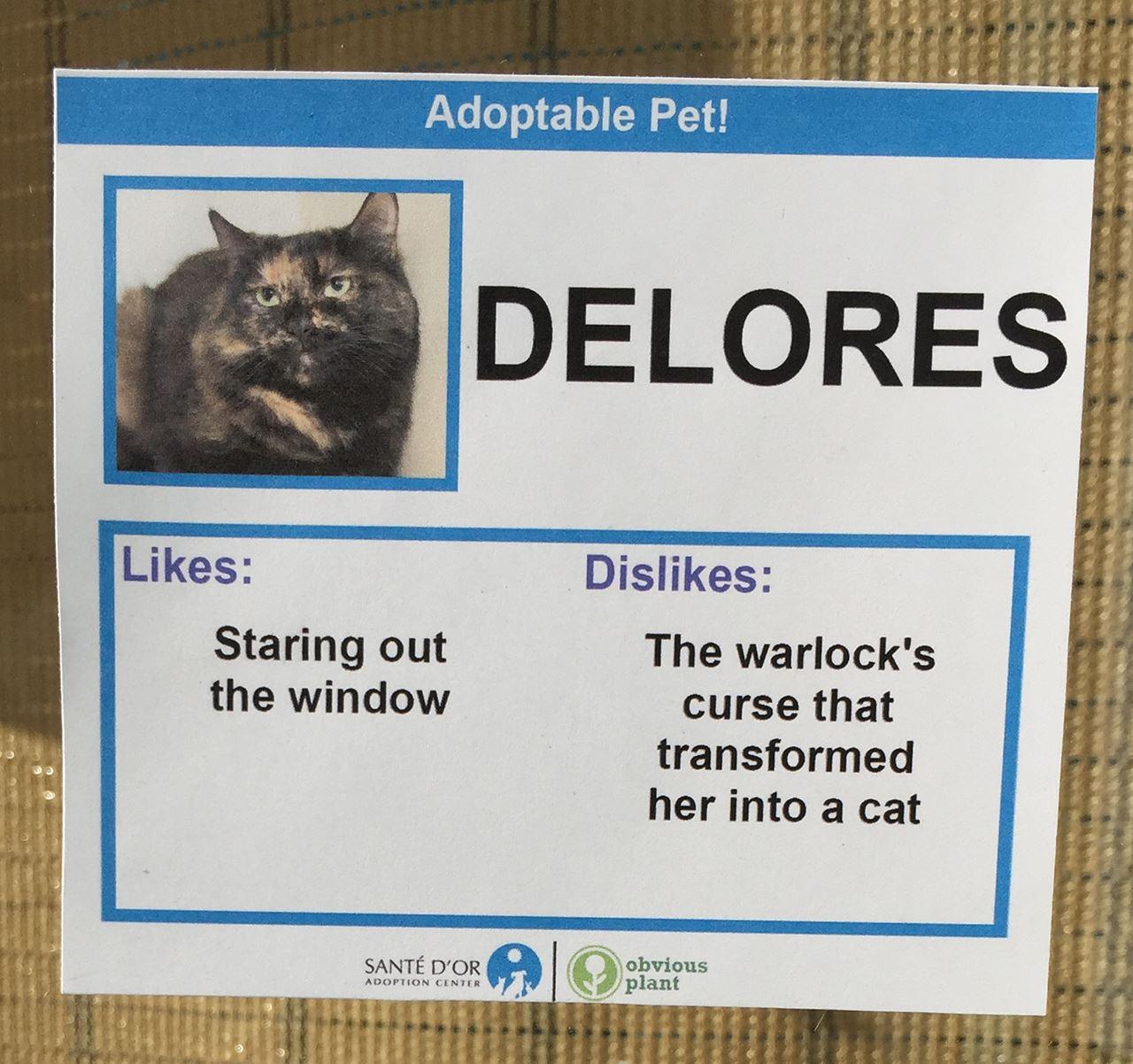 Am I the only one who needs to hear more about Dolores? I gotta get the backstory on this one.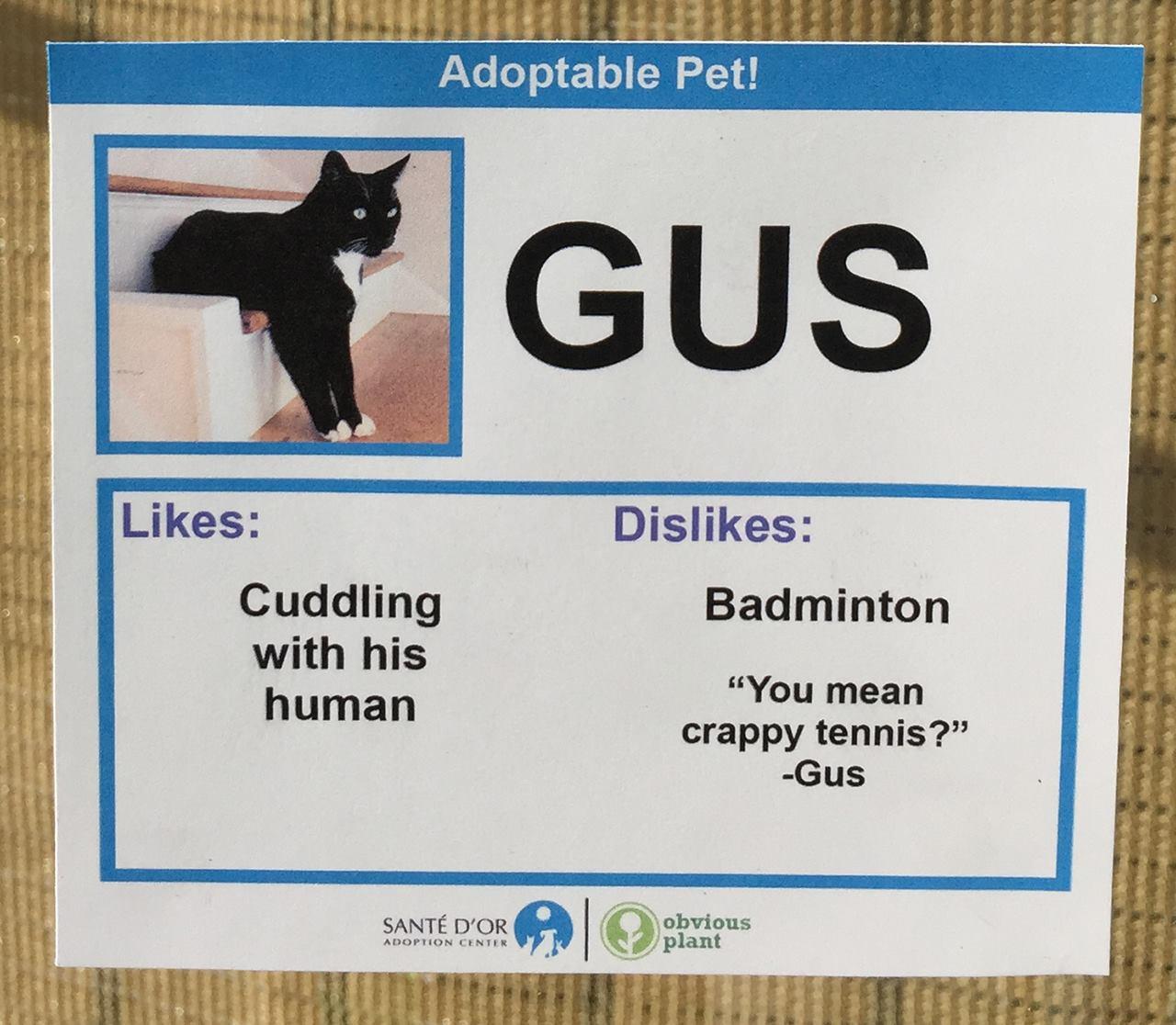 This is the first cat I've ever met who wasn't into birdies. Sorry, sorry.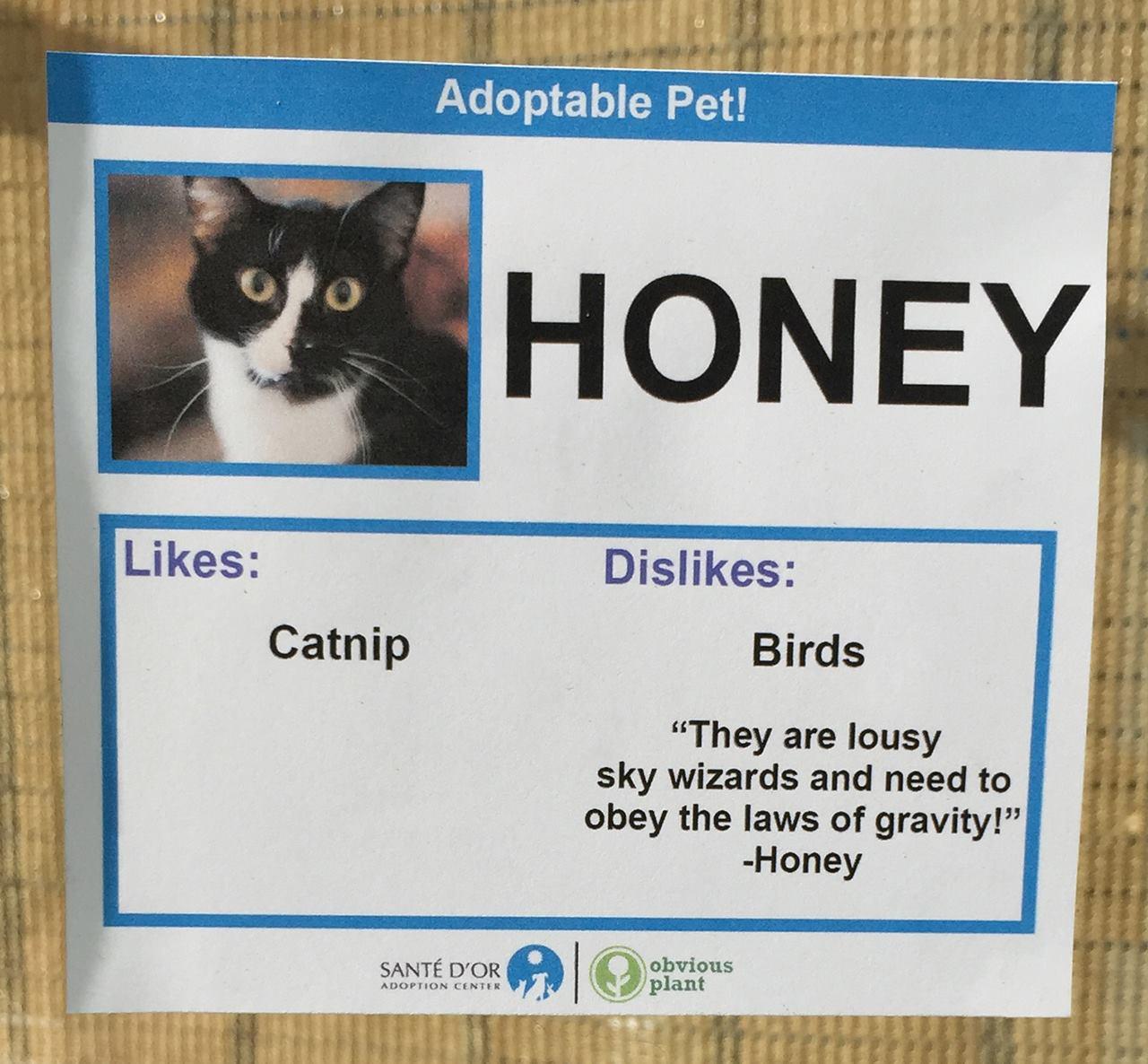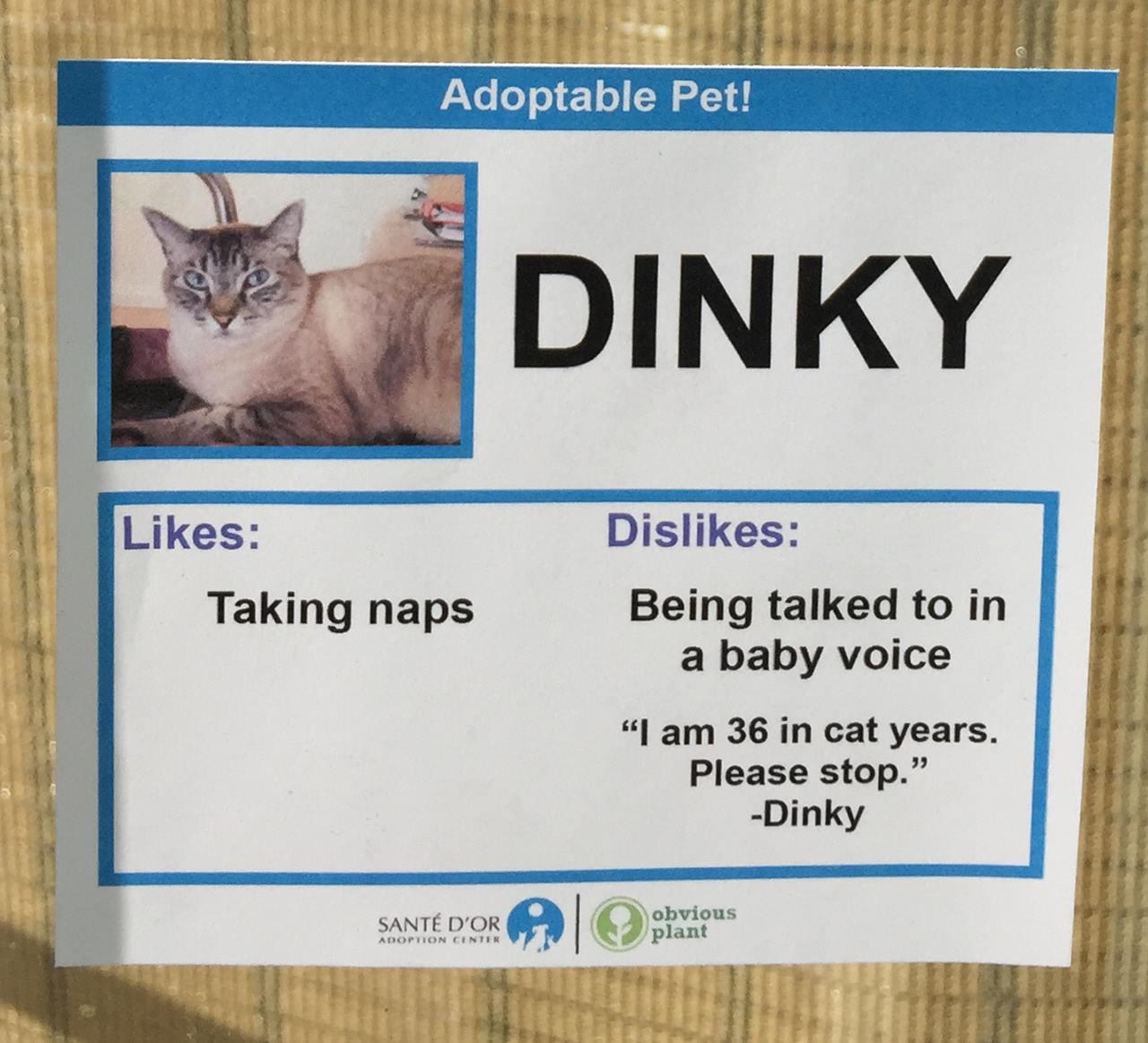 But Dinky, we can't help it that you have the cutest widdle paws!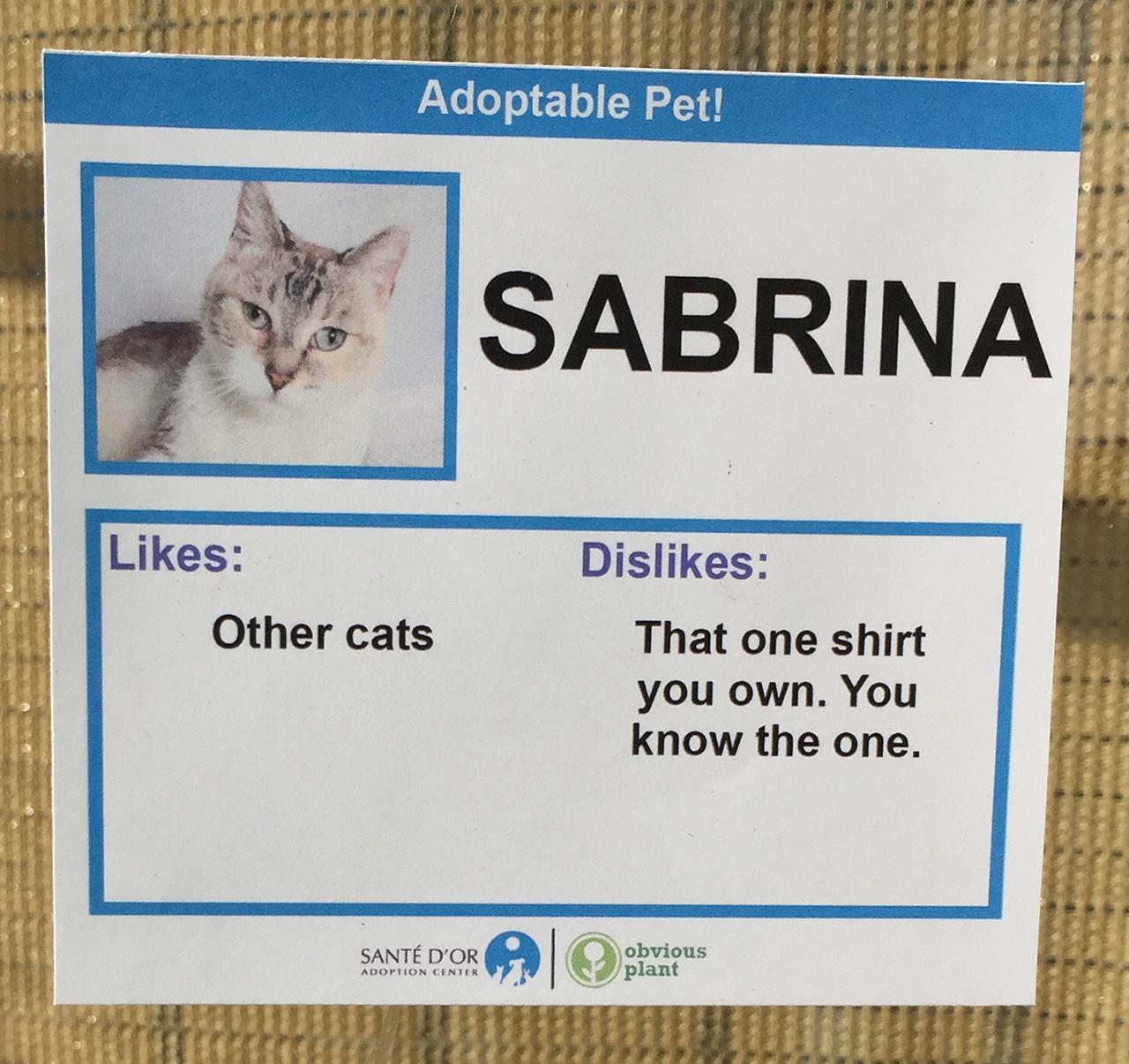 *sigh* Yeah, my girlfriend hates it too.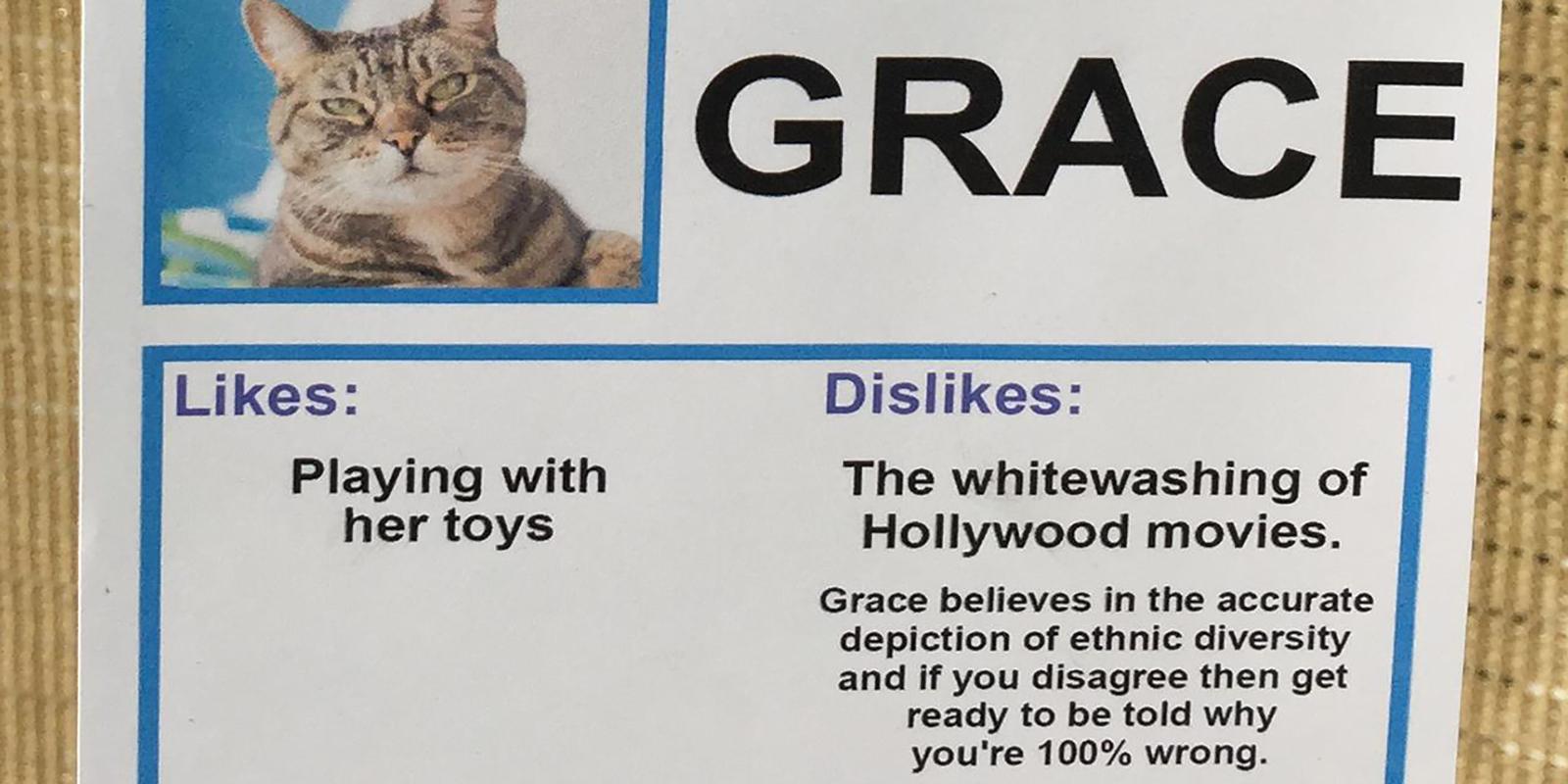 Seriously, why is everyone on Friends white?
We need more cats like Leche in the world.