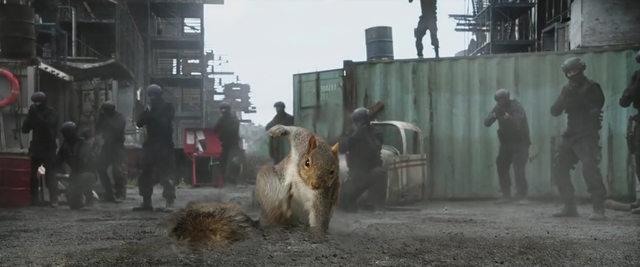 This Superhero Squirrel Is The Hero We Need, But Not The One We Deserve
By Zachary Brenner
I grew up near the woods and if there is one animal that I have seen more than any other it would be squirrels. They are everywhere. Trees, grass, dead in the middle of the road, you name it. But if there is one place I have never seen them it would be off fighting crime.
For a long time I thought it was because a squirrel would be no good in a fight. I mean, look at them! They are small, frail, and weak. They are even afraid of my tiny five-pound dog, and she's a tiny little thing!
Turns out though, this is a scam. You see, squirrels are really superheroes. It makes sense when you think about it. Superman pretends to be that weak loser, Clark Kent. So squirrels must be pretending, too.
Their secret got uncovered when a photographer caught a squirrel in a classic superhero pose. From there it was pretty easy to imagine them saving the day.
4. The very first rodent kaiju
8. Think you can outrun me?
13. Wow! All of our moms are named Martha?
15. Getting too old for this
16. Bet you didn't expect Master Chief to look like this
18. I break combos and nuts
19. Looks like you could use some help
20. This isn't even my final form!
21. Am I the only one who works around here?
22. Somehow, this movie is less dumb now.
24. The elements are mine to command! Also, this stump!