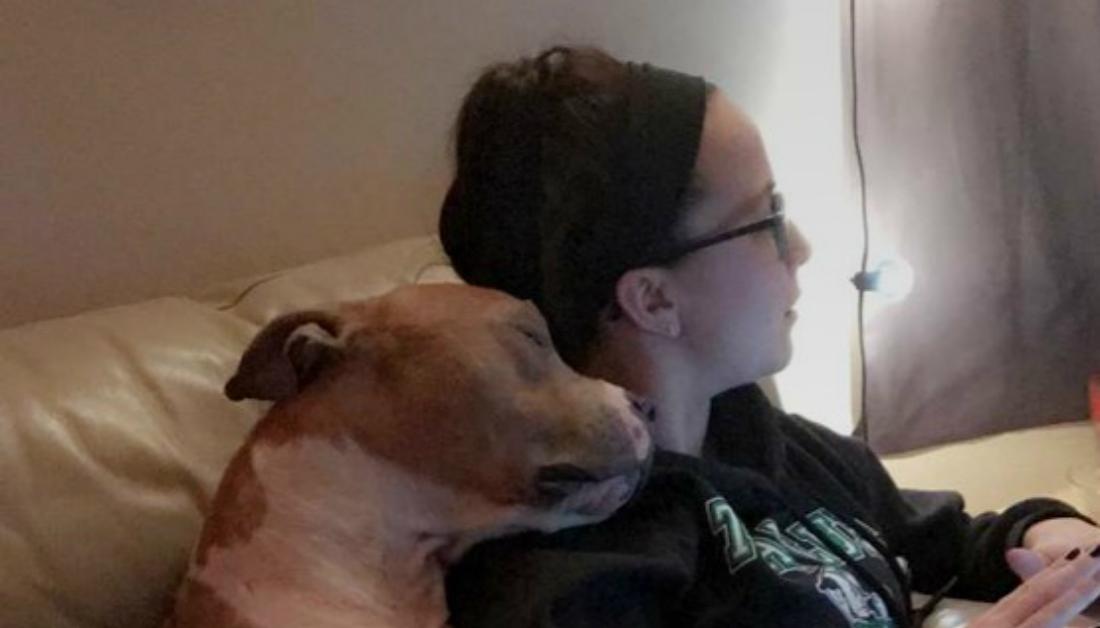 This Woman's Touching Facebook Post Shows Why It's Always Better To Adopt
By Mustafa Gatollari
My friend spent most of his life in a household where he wasn't really allowed to have pets. They'd house-sit people's cats here and there, but never really had a member of their family all on their own.
After becoming a man and venturing out on his own, he was finally able to make his own decisions... but somehow always talked himself out of getting a cat. He thought he'd never have enough time for a kitten or psyche himself out by saying they'd create a smell or whatever.
Finally, however, after years and years, he let go of all those lame excuses and rolled up to the nearest adoption shelter in his town. After walking around, he saw one chill, obese, older cat sitting in the corner. It woke up when my friend looked at him and an hour later they were chilling at my friend's apartment. The old kitty is one of the most laid-back cats I've ever seen in my life and in under a week it already feels like he's a permanent fixture at my friend's place.
And if you've ever been on the fence about either adopting a dog or getting a "new" pup from a pet store or breeder, well, just take a look at this touching photo.
Facebook user Jamie Holt snapped this candid pic of her niece, Kalya Filoon, who was getting some serious snuggles from her recently adopted happy pup, Russ. He hasn't even been a member of the family for two weeks and is already hugging the heck out of his new owner.
The adorable post has been shared over 61,000 times, with thousands of people commenting on it.
Many shared their own animal adoption stories.
"I adopted a cat approx 16 years ago," one commenter wrote. "He reached thru the cage and grabbed my arm. I left him at the shelter that day, but could not get him out of my head and returned to get him the next day. He has been the best cat. So appreciative and loving. As he gets older he follows me around as if I am his Mom or something. Don't forget shelter animals. It's as if they know they don't have a chance and make the best pets."
Another added: "I think I may go to my local shelter thank you for being so inspiring, funny I was just thinking last night that I could use dog!!"