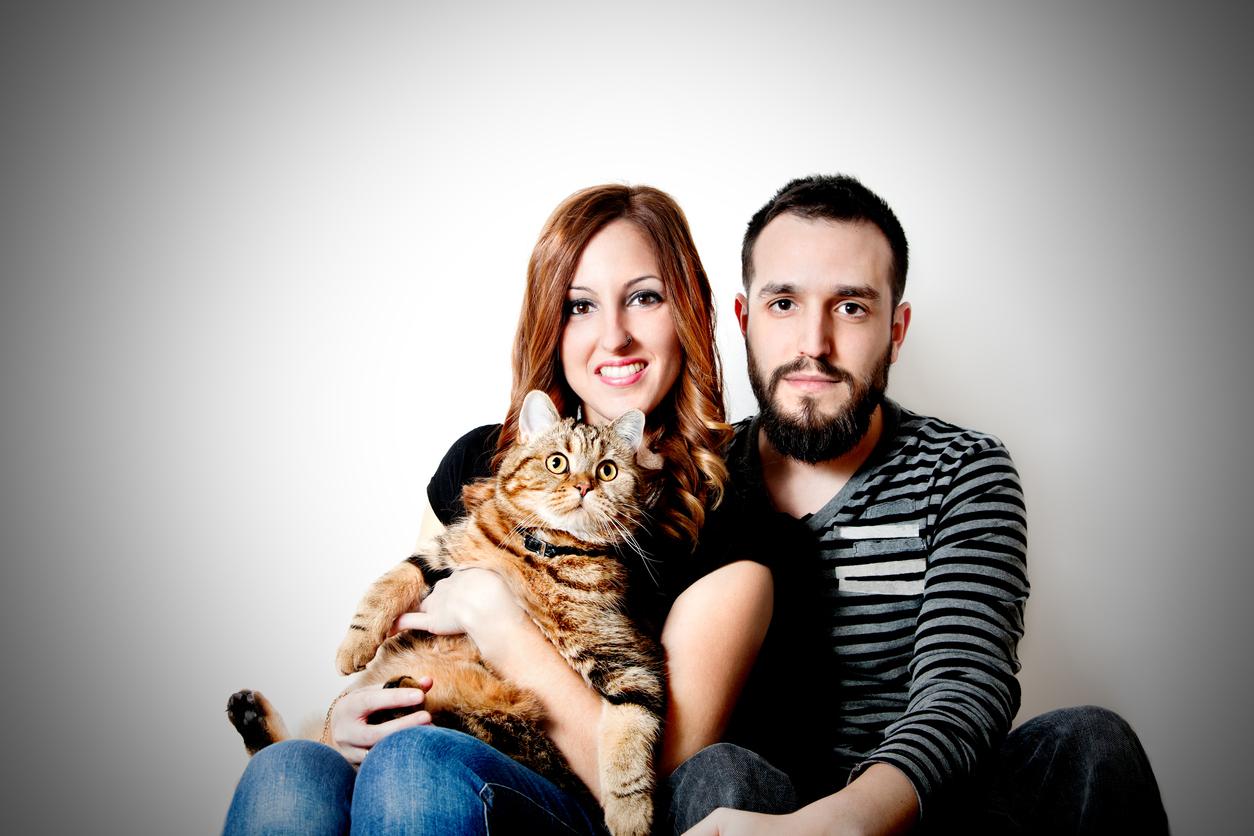 Cat Brothers Separated In Shelter Reunite After Their Humans Matched On Tinder
By Mustafa Gatollari
One of the biggest reasons I'm against adopting kittens or puppies or any type of animal right when it's a baby is because I'm basically the animal from its mom.
Like if I saw a kitten in the middle of the street with no parent, then yeah, I'd try to nurse it to health and take care of it. But if I was a baby and some bigger, more intelligent species tried taking me away from my mother, I'd be livid and resent them for the rest of my lives.
Plus it's just super sad to think of that. Equally sad, is when animal siblings are separated. Unfortunately, this happens a lot though, as there are only so many pets a single family can take in to care for.
Like with these two tabby cats, Ozzy and Butter.
They were adopted from the same shelter by different people within days of each other - Cathleen Cavin and Brian Herrera.
The two are not only into the same type of cats, but each other as well, because they matched on Tinder eight months ago. Seems like fate, right?
On their first date, Cavin saw Herrera's cat and said it looked just like her own cat at home, Butter.
In an interview with BuzzFeed, Cathleen said that Brian "thought [she] was nuts" after she saw Butter and swore it was her own cat, Ozzy. They were in for quite the surprise after they got to the bottom of their kitties' special relationship.
"Not only did we have love at first sight, but we have each other's cats' brothers?"
When Ozzy and Butter met for the first time, they were hesitant at first, but then they got along purrfectly.
What makes the happy discovery even happier is that Cavin told her daughter, Cali, that one day they'd find Ozzy's brother.
Cavin said that her daughter "...would say that Ozzy was sad because he missed his brother!"
Pictured above is Cavin's daughter Cali holding Ozzy and Herrera's daughter Ruby snuggling with Butter.
Their local shelter even posted a touching story about their love and reunited siblings.
And the best part is that Ozzy and Butter will be living together too - their humans are moving in together this March!
I smell an ABC Family movie in the making.