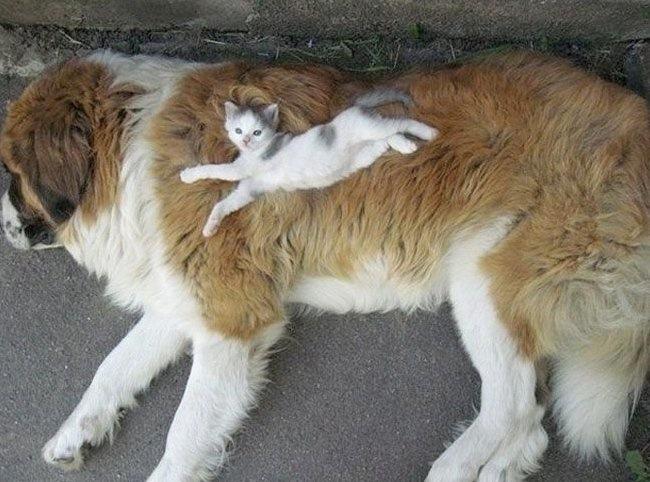 These Pets Are Too Tired To Find Their Beds, And The Results Are Adorable
By Zachary Brenner
My dog has been sleeping on my bed a lot lately. Despite being a tiny five-pound dog, she seems to have mastered the art of taking up as much space as possible. Honestly, it's astonishing.
As a loving pet owner, I am faced with two choices. One: Let her take up as much space as she needs. Or two: use my body to move her out of the way and risk accidentally crushing her.
I mean, sure, I guess I could just move her somewhere else but... Actually, no I am going to start doing that from now on. It's hard saying no to your furry best friend, you know?
But I'm relieved to know I am not alone. Pets have a habit of sleeping wherever they want, whether it's an inconvenience to us, our other pets, our friends, our laptops... Our furry pals are gonna sleep where they'r gonna sleep, and these 30 pictures are the cream of the crop when it comes to cats and dogs sleeping in adorable and perplexing places. Looks like we all need to invest in some dog beds, huh?
1. I sort of prefer the floor
2. All these shoes are one bed
4. Dog Bed. Which is the key word?
5. Hold still. You keep walking me up.
6. You sleep how you want to, and I'll sleep how I want to.
7. I don't care if the cat is already there.
8. Okay. This one is mean.
9. Everything in the bed will stay in this bed
12. At least they know how to stack
13. There's only room for one.
19. I'll take what I can get
20. I prefer this bed as a pillow
22. Beds are a playground
23. Just got to stretch it out
28. Just... A... Little... Further...