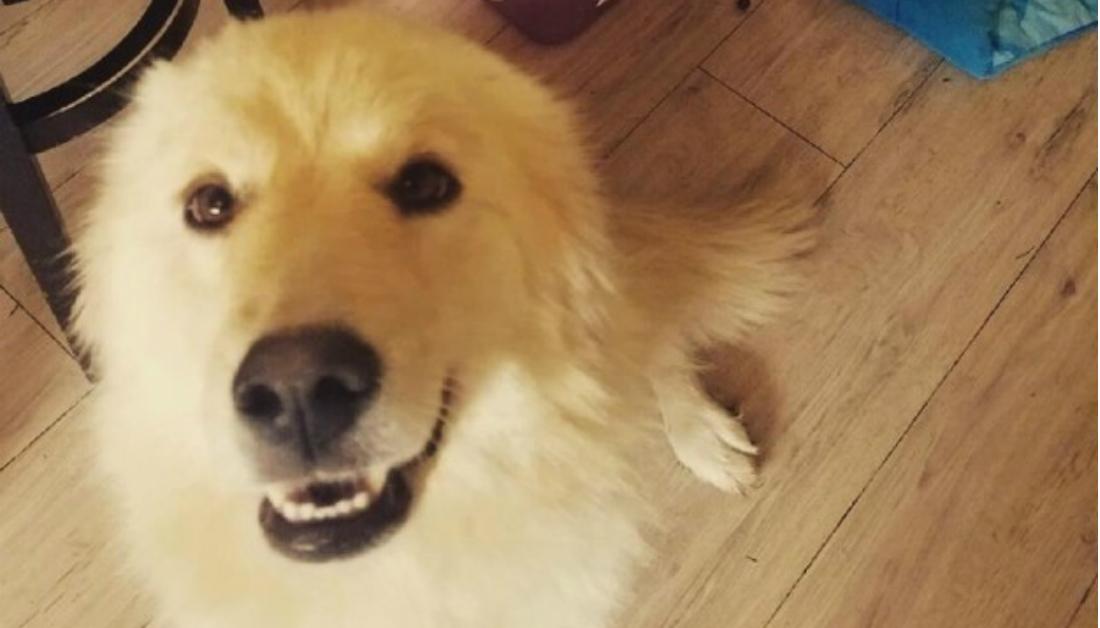 This Dog Fosters Orphan Puppies And Her Journey To Motherhood Is A Tearjerker
By Mustafa Gatollari
Working in media, I scan through a lot of stories and headlines, and I don't mean to ruin anyone's day, but I come across a lot of stories about babies dying. It's freaking terrible, especially because now I'm a dad and I realize how fragile human life is.
It's easily the worst part of my job, but it makes me appreciate the more beautiful, happier parts of life that much more.
And this story about a Mama-Dog who lost her puppies perfectly captures the duality of human suffering and happiness.
This is Daisy Woodruff, a dog with a perfect name and a perfect smile. I mean just look at her.
In an interview with BuzzFeed, Daisy's owner, Jessica Woodruff said that she lost all seven of her puppies in a barn fire. They tried to rush in and save them but it was too late. They even had to hold Daisy back from going into the barn to save her babies to protect her from dying.
Daisy was heartbroken. She wouldn't eat, and visited the burnt-down barn whining and crying.
"Daisy wasn't really eating, was walking down to the barn whining and sitting down. My heart broke for this new mom — that's all she wanted," Jessica said.
So Jessica tried to make the best out of the tragedy. She took to Facebook and asked if anyone had foster puppies that needed caring for.
She got a response from Lorna Murphy, who's dog, Chloe, died shortly after giving birth to her eight puppies, leaving them without a mommy. Murphy and Woodruff got on the phone and they arranged a meeting between Daisy and the orphaned pups. A meeting Murphy would describe as "fate."
Upon meeting the little doggies, Daisy let them nurse immediately.
Daisy's family noticed an immediate change in her mood, saying that she reverted to her original, happy self.
Daisy no longer lingers around the barn and dedicates her days to feeding and cleaning her foster puppies.