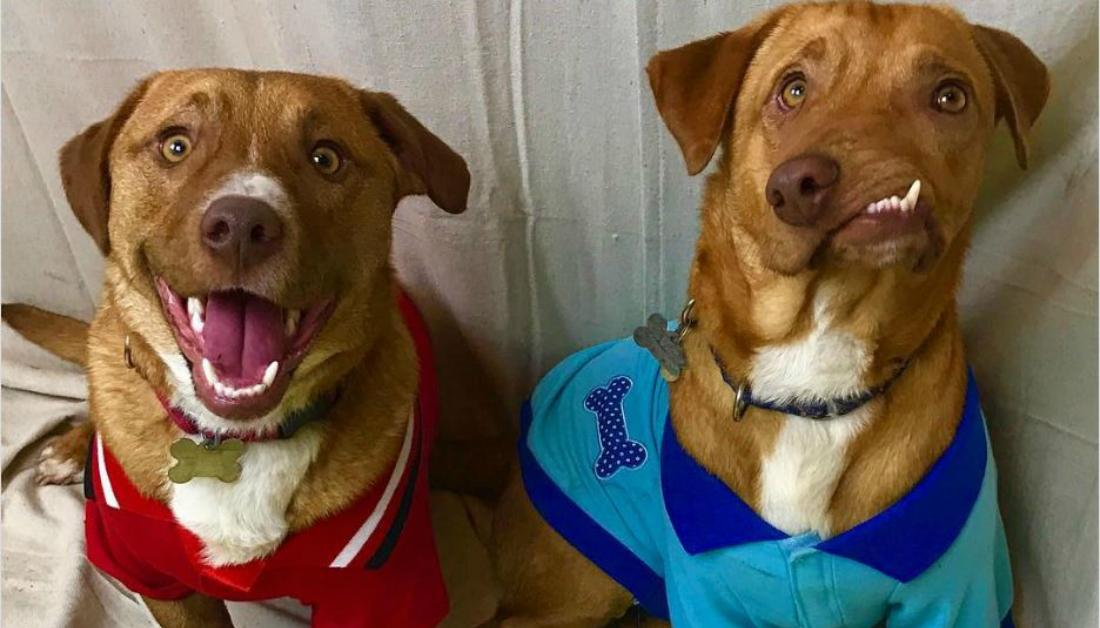 Picasso The Shelter Dog Was Abandoned Over His Deformity, But Now People Are Lining Up To Adopt Him And His Brother
By Mustafa Gatollari
I can't spend too much time in animal shelters. It gets upsetting after a while seeing all of the puppers and kitties who are struggling to find homes.
It's super depressing and I feel like adopting all of them. Sadly, I never do, but I am working on getting an older cat for my apartment as we speak; I just gotta convince my landlord (fingers crossed).
I wanted to get an older cat because people are always trying to get their hands on puppies and kittens. I also did it so I can totally feel like a stand-up individual and be smug in conversations with other people. But in all seriousness, if an animal in a shelter is a bit on the older side or has some type of deformity, no one is really looking to adopt them.
Which is what happened to old Picasso here, the lovable pup with a seriously messed up snout.
He was given to the same animal shelter along with his brother, Pablo. The pair was taken in by Luvable Dog Rescue and since photos of the couple were posted online, offers to adopt have been pouring in.
The Rescue shelter says before they can place the brothers in a home (together, of course) Picasso will need dental surgery first to correct the malformation.
But once his snout is set right, the adorable duo is up for grabs. And judging from the reactions online, they'll have no shortage of families eager to scoop them up and take them home.
Name me a more iconic dog brother duo, I'll wait.
If you're interested in taking these very, very good boys home, you can visit Luvable Dog Rescue's site here. Even if Pablo and Picasso are unavailable, they have plenty of doggos just as cute as these that need good homes.