One man tried to drum up interest of a house for sale by dressing up as a parrot to showcase the property.
The house is on the market for £225,000 with stunning views, high quality finishes and a man dressed as parrot (hopefully not included).
The property is listed through Platinum Properties who say the homeowner was "up for a laugh" .
Mr. Parrot enjoying the weather and beautiful views while barbecqueing solo.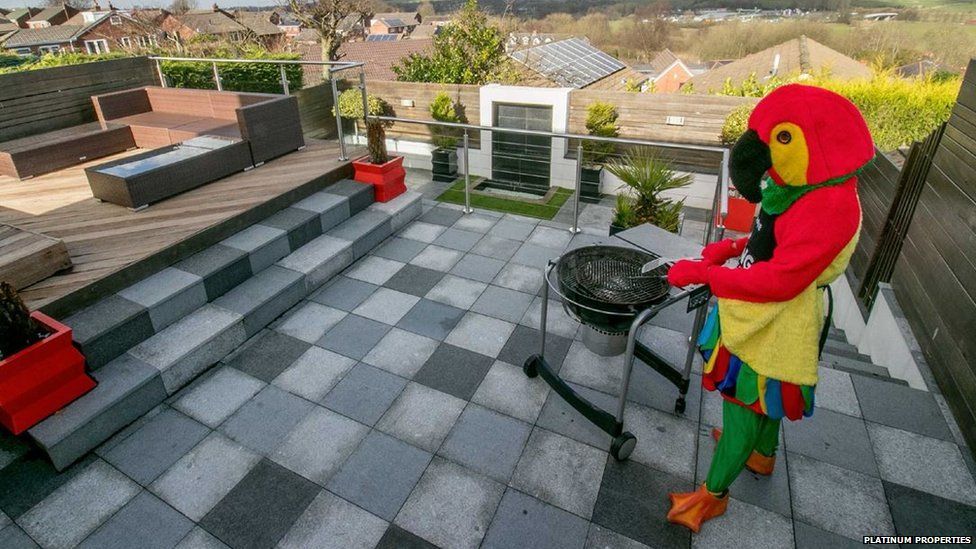 Winding down at the end of the day.
Kicking it in the jacuzzi bathtub.
This property already has 100,000 views on Rightmove. Are you tempted to put an offer in?