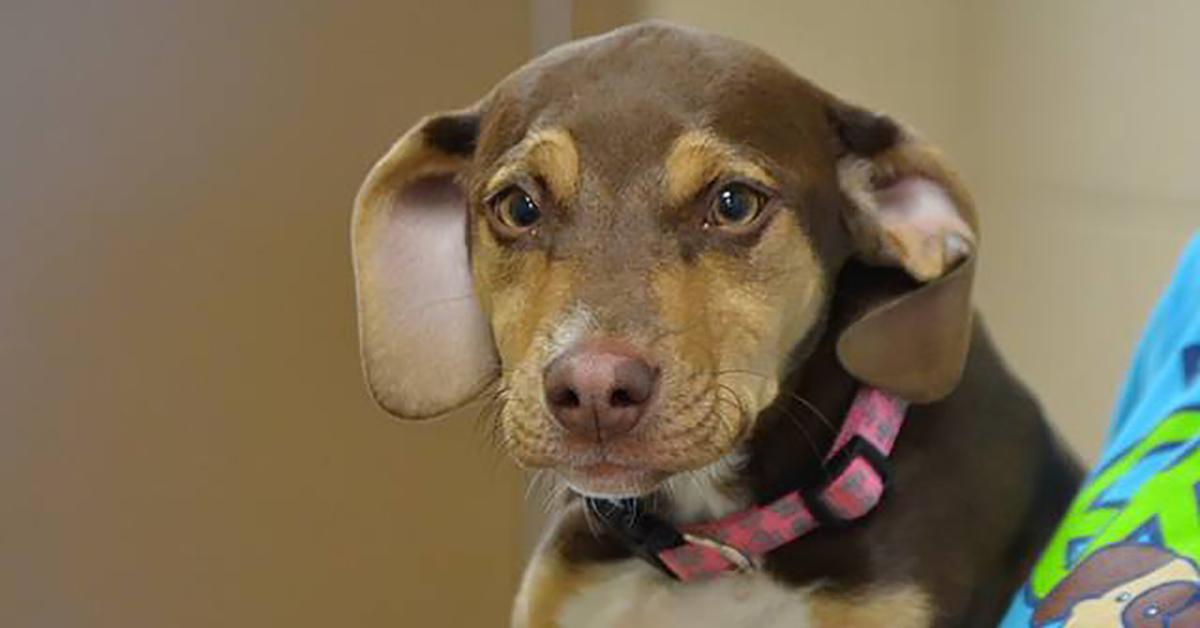 Former Abused Shelter Dog Finds 3-Year-Old Girl Abandoned In A Freezing Ditch
By Mark Pygas
Last year, Peanut the 2-year-old mixed-breed dog was found with broken legs, ribs and a belly full of carpet. She was fortunate enough to be saved by Delta Animal Shelter, and eventually adopted by a loving family in Escanaba, Michigan.
But now, Peanut is the one doing the rescuing. Last week, Peanut suddenly started barking uncontrollably while in her home. Her owners immediately noticed the odd behavior in their docile pup.
She began running up and down the stairs, and barking as loud as she could until her owners let her outside. As soon as the door was opened, Peanut bolted into a nearby open field and her owner followed close behind.
The dog stopped at a ditch, and just as Peanut 's owner was getting ready to pull on her collar to go back to the house, he spotted a naked girl curled up in a ball. Temperatures were below freezing, so he quickly hopped into the ditch, wrapped the girl in his shirt, and rushed back to the house with Peanut following.
"By the time the ambulance and police arrived, the little girl could only say one thing -- 'doggie,'" Peanut's owner explained to Delta Animal Shelter, where she was adopted. "Thanks to Peanut, a little girl's life was saved."
"She has been such a blessing to us, and now to others. Words cannot express how grateful we are that we have Peanut in our lives and how amazing she is. She is a part of our family now and thanks to wonderful people like you at the shelter, she is alive. Without her, not only would she have been gone from this world, but the life of this little girl might have been taken as well."
Michigan police confirmed the details in a statement, saying that the girl was uninjured and was rushed to hospital for tests.
Police went door to door to find the girl's parents, and ultimately decided to remove the child and another young girl from their care. The statement reads:
"Further investigation unveiled unsafe and unsanitary living conditions at the residence. Child Protective Services was contacted and the found girl along with another young female were eventually removed from the residence."
Delta Animal Shelter praised Peanut 's action in a Facebook post:
"Through all of this sad news, give thanks the children are safe. The good in this heartbreaking story is the heroism of this former abused shelter dog Peanut, and her wonderful adoptive family."