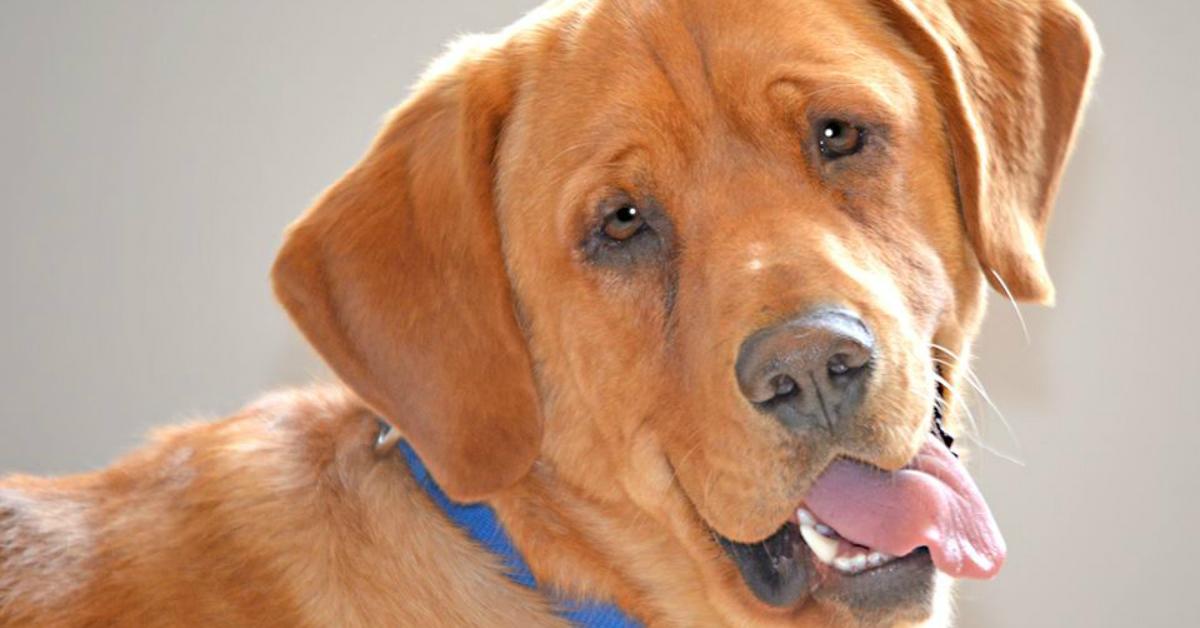 The Last Dog At This Michigan Dog Shelter Has Finally Found A Home
By Mustafa Gatollari
Seeing sad puppies is probably one of the greatest pains you could ever face.
The way they whine only because they want some love and affection is utterly heartbreaking. So if you want to see a 6'1, 220 pound hairy Eastern European man cry, then just take me to an animal shelter.
The sad fact is that there are tons of shelter pets who need to find homes and are unfortunately put down because people prefer to get newborn puppies and kittens, go to a breeder, or so on.
So to help find homes for all their pets, the Little Bay Traverse Humane Society held a special event.
The BISSELL Pet Foundation sponsored "Empty The Shelters," an event that started on Saturday, April 29th. For this day only, the organization took care of all adoption fees for people looking to take home shelter pets.
The event was an overwhelming success, pretty much emptying the entire Little Bay Traverse Humane Society's shelter...
...except for one lil doggo: Eastwood.
Just read this post from the animal shelter and tell me your heart isn't breaking.
Poor Eastwood is so lonely now that all of his pals have been adopted! Eastwood is the only dog left at the shelter after Empty the Shelters on Saturday, but we know the perfect home is out there somewhere. This amazing boy has a few health issues that need to be addressed (which is why we think he was abandoned initially, poor guy!), but this boy is so sweet, we know it will be well worth it. He's only a year old and as nice as they come. Did we mention he's great with other dogs, cats AND kids?? Please "like" and share this post, so Eastwood can have the happily ever after that he so deserves!
After that tragic post, the applications for Eastwood began pouring in, and he finally found a home!
EASTWOOD UPDATE: Eastwood has been ADOPTED!! After careful thought and consideration, we are thrilled to announce that Eastwood now has a forever home! This was a VERY difficult decision. We reviewed over 80 adoption applications today, and while there were countless families who would have given Eastwood an amazing home, one stood out above the rest. We are all extremely touched by your incredible love and support for this boy-he is one lucky pup! For everyone who was hoping to adopt Eastwood, please consider opening your heart and home to one of the many homeless dogs who enter our shelter system every year-there are so many in need of wonderful, forever homes! Please stayed tuned in the next week for more specific details about Eastwood's adoption-photos to follow!
The 1-year-old pup was most likely abandoned due to a deformity on his leg.
Jessica Evans, communications and marketing coordinator for the shelter, thinks it's a shame.
Evans says that Eastwood is a sweet and loving dog who got along with all of the other animals, even including cats, in the shelter. UpNorthLive got a chance to meet Eastwood in person after the happy news was revealed.
Eastwood's new family will be announced on the Little Traverse Bay Humane Society Facebook page soon. The family from the Northern Michigan area was reported to have a long history of pet adoption and taking care of animals, so hopefully Eastwood will have a loving environment to match his sweet disposition. (h/t upnorthlive)