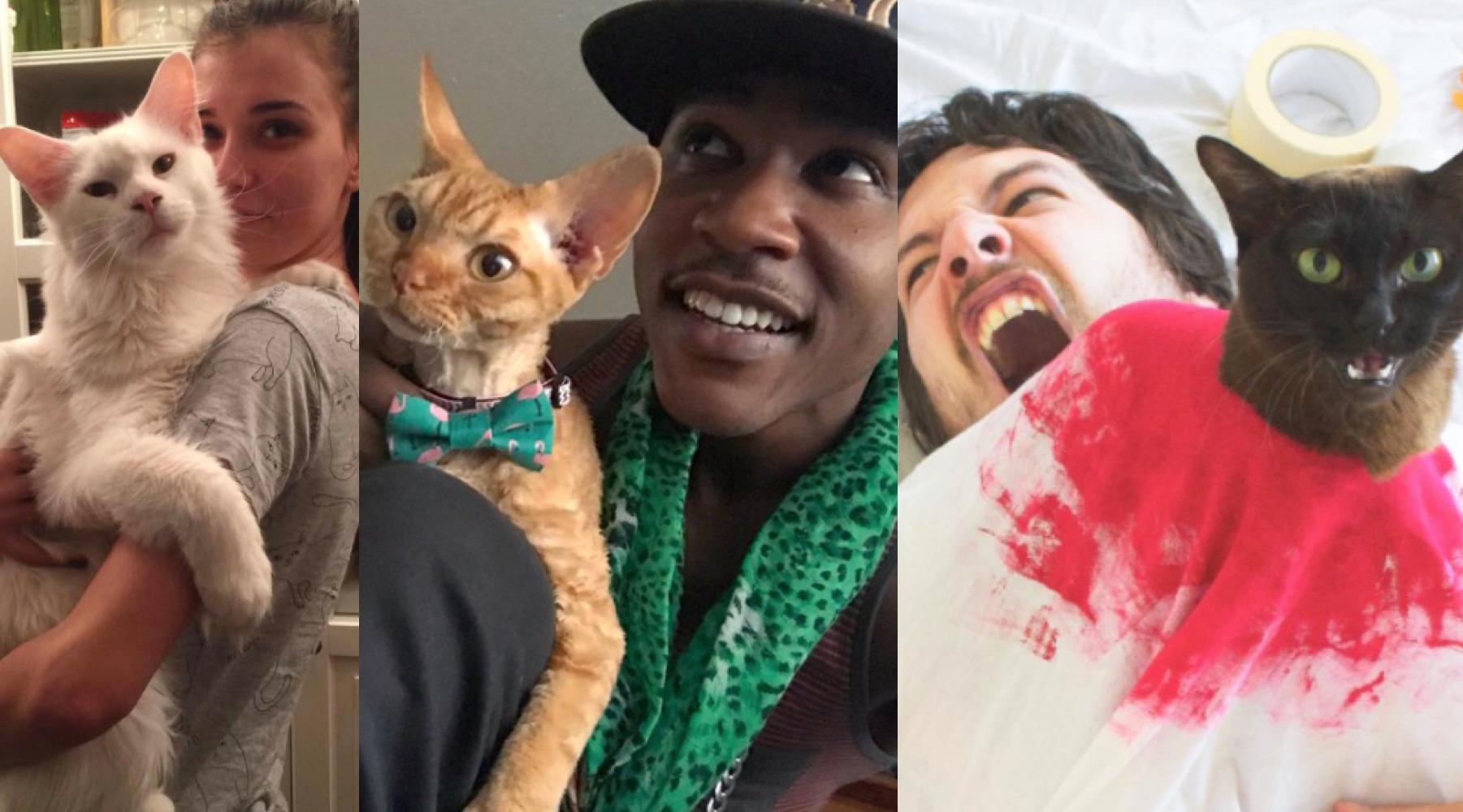 These People Are The Definition Of 'Cat Obsessed' And We Can't Get Enough
By Aimee Lutkin
I'll admit it: I'm a cat mom. My Instagram feed is chock-full with pictures of my two cat babies snuggling, wrestling, sitting in a shaft of sunlight, sleeping in my arms, whatever. Since people know that about me, and that I write stuff on the Internet, I get sent a lot of "cat content." Mostly it's delightful, but occasionally I think, "This person is too into their cat."
And then I come around, because obviously they're happy, the cat's happy, and the Internet is happy. Here are a few of the people who have pushed my concept of normal cat-human interactions a little further towards "shut-in cat hoarder" but are still absolutely fantastic because really, who can blame them?
1. Tihon and his mom
Tihon is a massive Maine Coon cat (who is still growing) and he's developed a following on Instagram because of how he insists on being constantly carried like a big tiger baby. His relationship with his human is a lot:
Luckily, he has a cat friend who is less famous to keep him grounded:
2. I don't know these people, but a guy came home to greet his cat after 21 days, and everyone who watched this video watched him and the cat cuddle for a full minute:
3. Rapper iAmMoshow is famous for running around with his cats and singing them little freestyles.
Don't freak, they're a breed that actually needs baths, though they don't seem to like them anymore than any other cat. Happily, their dad keeps them calm with adorable songs.
4. This couple is recreating movie scenes with their kitties, with extremely excellent results.
This may speak more to an obsession with cinema than animals, but if you're including your pet in the family project, some boundaries have been crossed.
5. This short story of a mom who was angry at her daughter for eating the cat's ice cream haunts me.
Will this be what I am like if I have a child? Yes.
6. But maybe cat moms make cat kids. Like this little boy who is literally trying to herd cats:
For the budding cat-crazed child in your life, may I suggest this shirt: