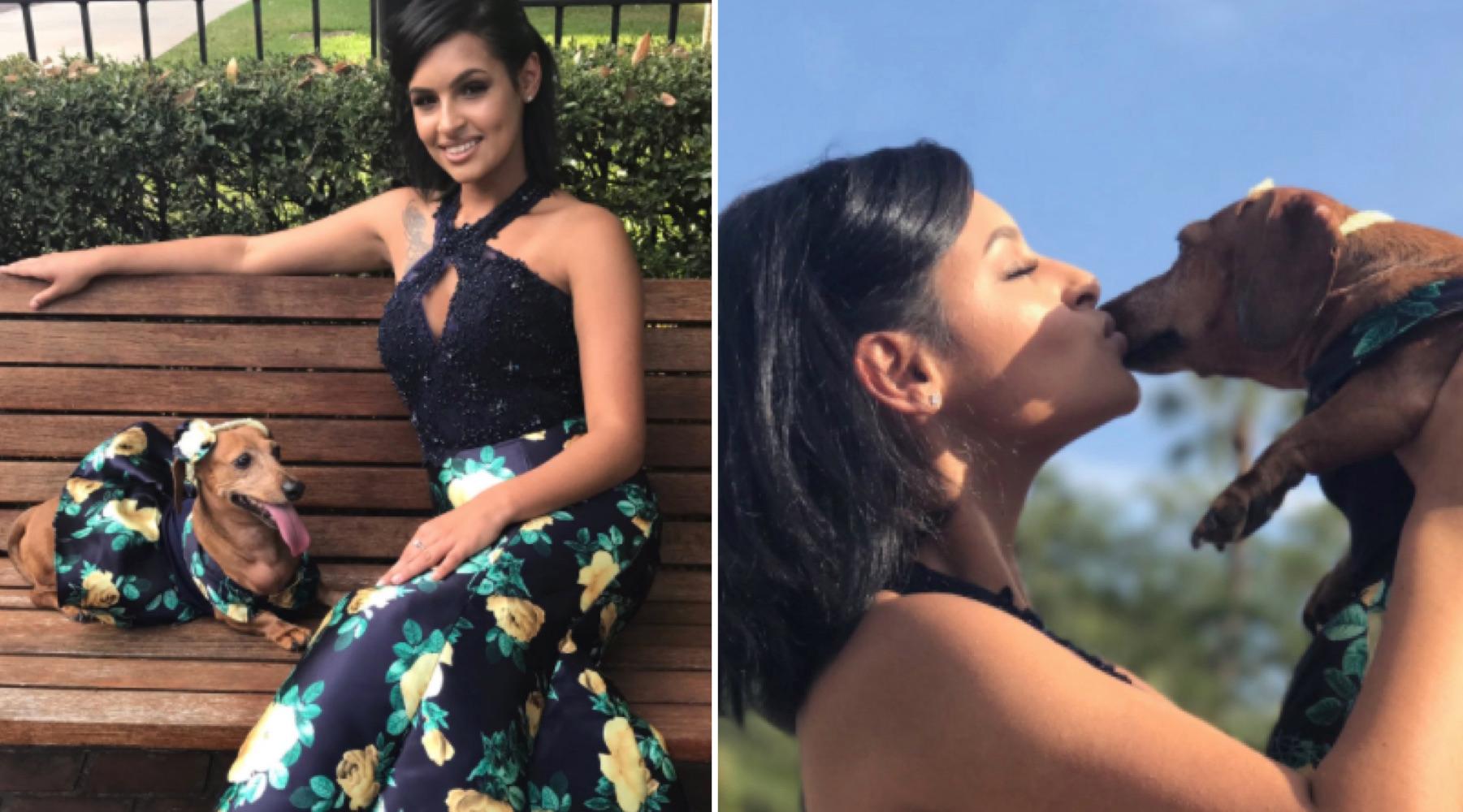 Girl Made A Matching Prom Dress For Her Tiny Dog And They're Both Perfect
By Aimee Lutkin
Dogs are part of the family. We want them to pretty much be there for every huge moment in our lives. This pupper was able to become a super star.
Florida high school senior Brenda Cross didn't wait around for a promposal to make her prom experience go viral. She just did what she loves—dressing up her dachshund, Sasha. Cross told BuzzFeed that she got Sasha at the Human Society and they are inseparable.
"She's like a daughter to me and we just get each other so well, so she goes everywhere with me," Brenda explained. "She's the only pet in the house, and the one who gets the most attention in the house as well."
As you can see, Sasha knows how to work the runway, too:
I love this dog so much. Sasha seems so comfortable because Cross is always dressing her up, even for less formal occasions. She told Cosmopolitan that she dresses Sasha up for everything from the beach to birthday parties and she "tolerates it."
For this special night, Sasha sashayed next to Cross's date and friend Rodney Sesler. Her boyfriend wasn't able to attend, sadly, but most people were disappointed that she wasn't going with just the dog.
At least Sesler and Sasha matched in their color scheme: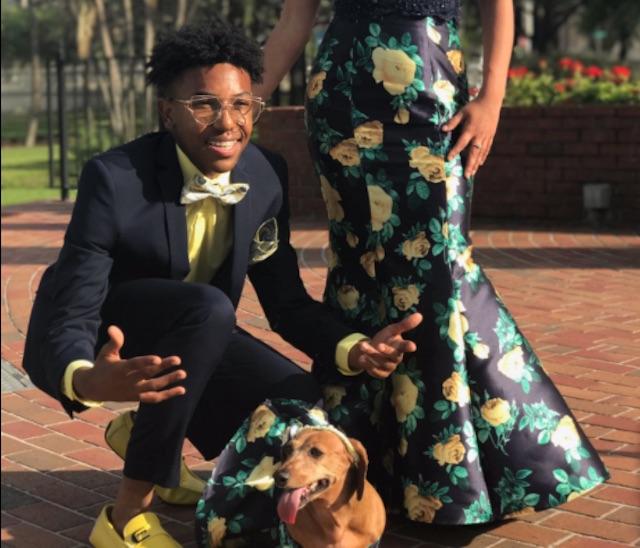 And they were all very well-received as a family:
Except for this completely delusional person who shared a pic of himself posing with a dog, who appears to be strapped to him like a baby:
But he was quickly shut down:
As for Sasha, she remains largely oblivious to her viral fame. Maybe it will sink in if Cross actually gets her on Ellen.
Hopefully there are more photoshoots for this beautiful duo in the future. We will be anxiously awaiting!