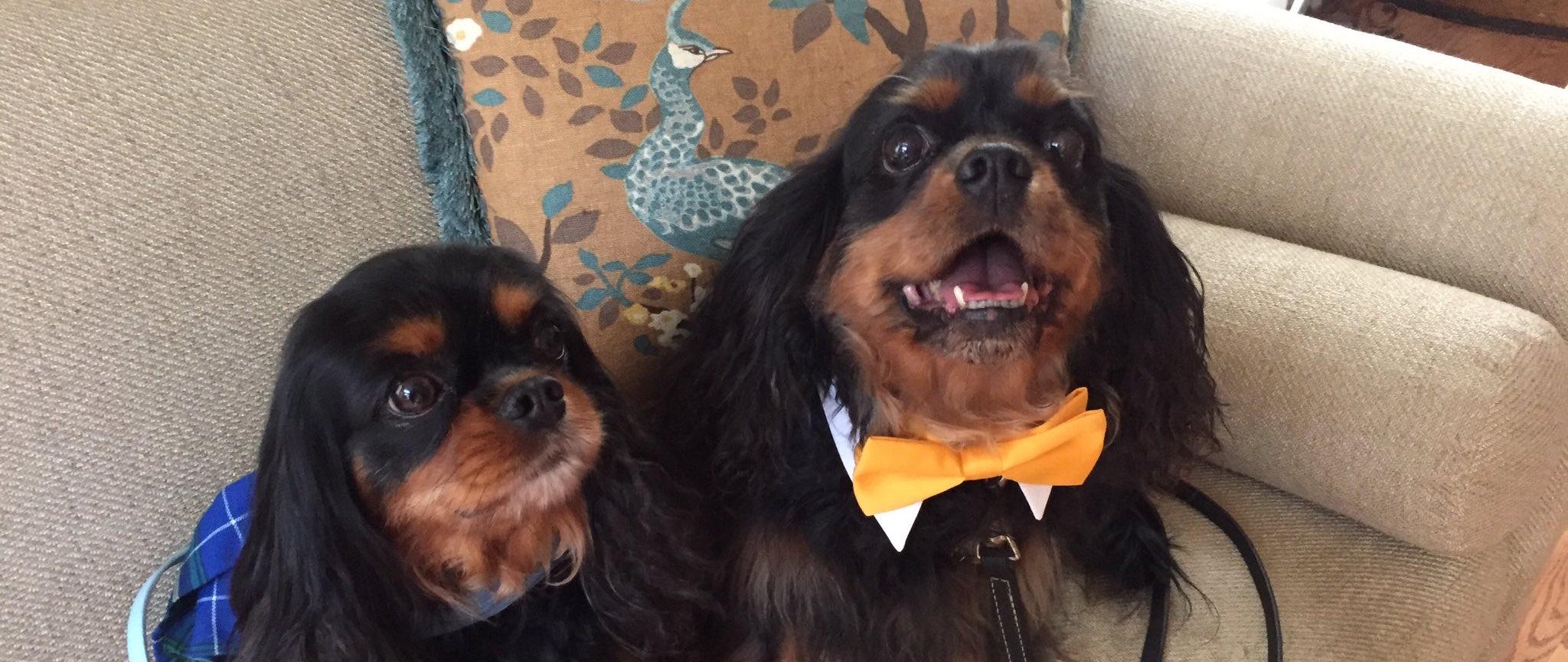 This Fancy Party For Dogs Raised $700,000 To Help Animals In Need
By Zachary Brenner
We all love looking at cute dogs. It's just part of being human. But what about cute dogs dressed up in extremely fancy clothing like tuxes and ties?
This past weekend in Washington, D.C., was the 30th Annual Bark Ball, a fundraiser to help animals in need. What sets this gala apart is that dogs were both welcomed and encouraged to attend, and like their human friends, they got fancy.
Throughout the evening dogs could be seen in ties, dresses, and fine plastic jewelry. They all looked insanely snazzy and well dressed, almost as good as some of their human counterparts.
All the dogs who attended were good boys and girls (yes, yes, they were) including these guys who were really hungry, but knew it was improper to eat before everyone has been served.
In addition to all of DC's most powerful dogs coming out for the evening, some famous humans showed up, including former Senators Bob and Elizabeth Dole.
By the end of the evening, more than $700,000 had been raised for the Humane Rescue Alliance. In a Facebook post, the group said that the money will "protect animals, support families, and advocate for positive change to create a world where all animals can thrive." It's a great result to a super fun night that most of these dapper puppers will never forget.
If you and your dog were unable to attend the event, but would still like to make a donation, you can do so here. It goes straight to helping animals and will also encourage for more amazing events like this in the future. Who knows, maybe next year you and your furry friend can dress up to attend the event. Get your tuxes and dresses ready!