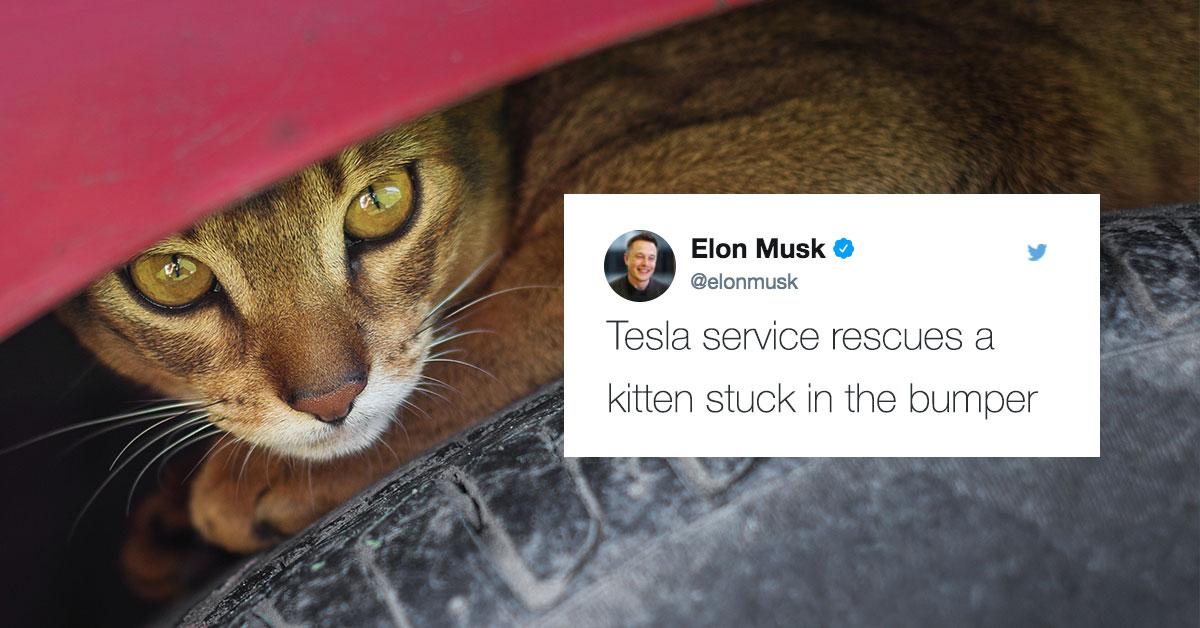 Everyone (Even Elon Musk) Has Feelings About This Cat That Got Stuck In A Tesla
By Zachary Brenner
Cats have very unique personalities. They are not particularly friendly, and can be very much to themselves. They secretly do have a warm side and a sense of humor though, it might just take a lot to get them to open up. Other times though, they are just fearless and can find themselves in some interesting situations to say the least. I guess its because they have nine lives and everything, but they seem to push their luck a lot more than other animals. It seems like the more fearless you are, the more you stay out of harms way. Go figure.
Over the weekend, YouTube user S U faced a problem that (presumably) no human being has dealt with before: a cat was stuck inside his Tesla. He heard a cat meowing and traced the sound back to his car. What made this situation extra weird? He didn't have a cat.
So he posted a video asking for help:
Fortunately, he was able to bring his Tesla Model X into a service station after what I assume was a very strange call. They were successfully able to get the stray cat out. But she did not want to leave.
The car's owner named the kitten Tessie and she is doing much better now. They gave her a some water, and eventually one of the rescuers was able to find her a new home. In a third video, "S U" said, "Her weekend obviously had a rough start but she probably had the best end of the weekend ever."
Tessie has been getting a lot of attention online. Even Tesla Motors CEO Elon Musk was talking about her.
And the rest of the internet followed suit.
As cute as this is, let's just hope that Tessie learns to stay away from cars from here on out.