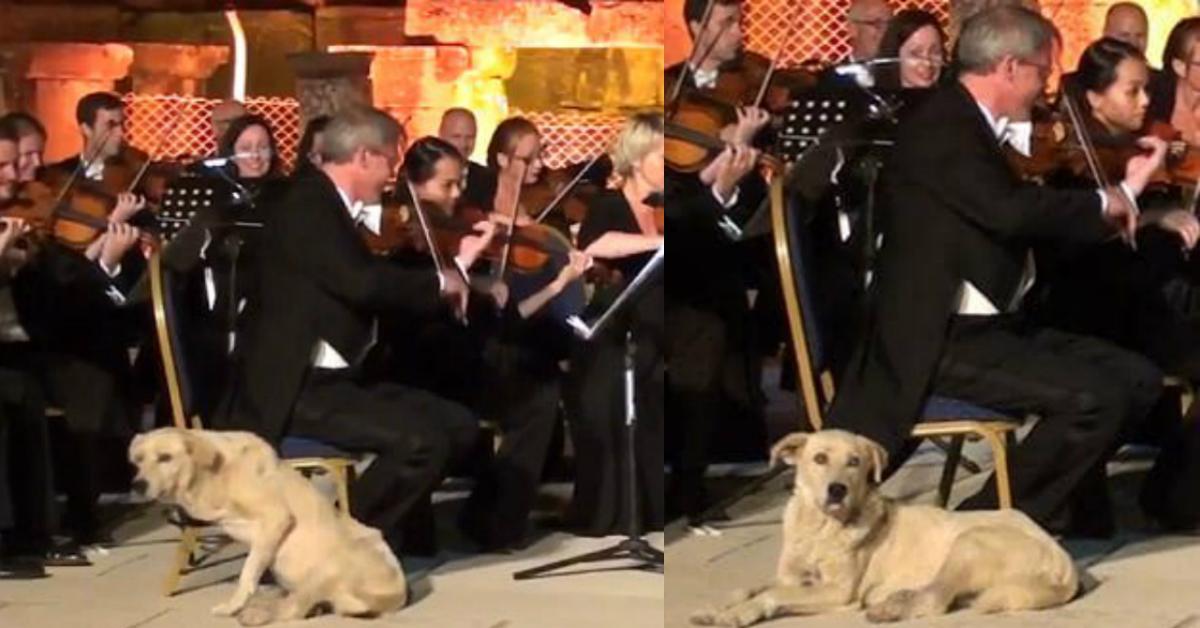 This Dog Crashed An Orchestra Performance And Won Over The Entire Audience
By Mustafa Gatollari
You can't say enough about dogs. The way that they can control a room with their personalities without even batting an eye. They probably don't know exactly what they are doing, but their charm can just do things that humans cannot. Put them in all sorts of situations and they can make you laugh, smile, cry and sometimes all at once. When out in public, when there are many opportunities to do unpredictable things, that is where they sometimes really come to shine. They do not think about embarrassment or shame or anything that would stop them from getting in front of a crowd and just doing their thing. And we love them for it.
One of the most beautiful things about animals is that they're the same in every situation.
A wild tiger in a McDonald's is going to act the same way as it would in the jungle.
It's a true IDGAF attitude that lots of humans lack, except for young children, which is probably why animals and babies always enthrall us.
So when this dog strolled on stage during an outdoor orchestra performance in Ephesus, Turkey, even the tuxedoed musicians couldn't help but smile.
The Vienna Chamber Orchestra seemed to be getting along with the yellow labrador during their performance of Mendelssohn's Italian Symphony No.4.
The best part is that the audience laughed and applauded the dog as it laid down at the foot of the violinist, who was probably pretty stoked the dog thought he was cool. I mean, I know I would be.
People of course had jokes about the music-loving pupper.
And then people started their own theories as to what was going through the dog's head during the show.
But he probably just wanted to hear some good music.
Good beats for good dogs.