People Want to Replace A Confederate Statue With A Monument To This Manatee
Instead of a confederate hero, people want to celebrate this manatee by erecting a statue.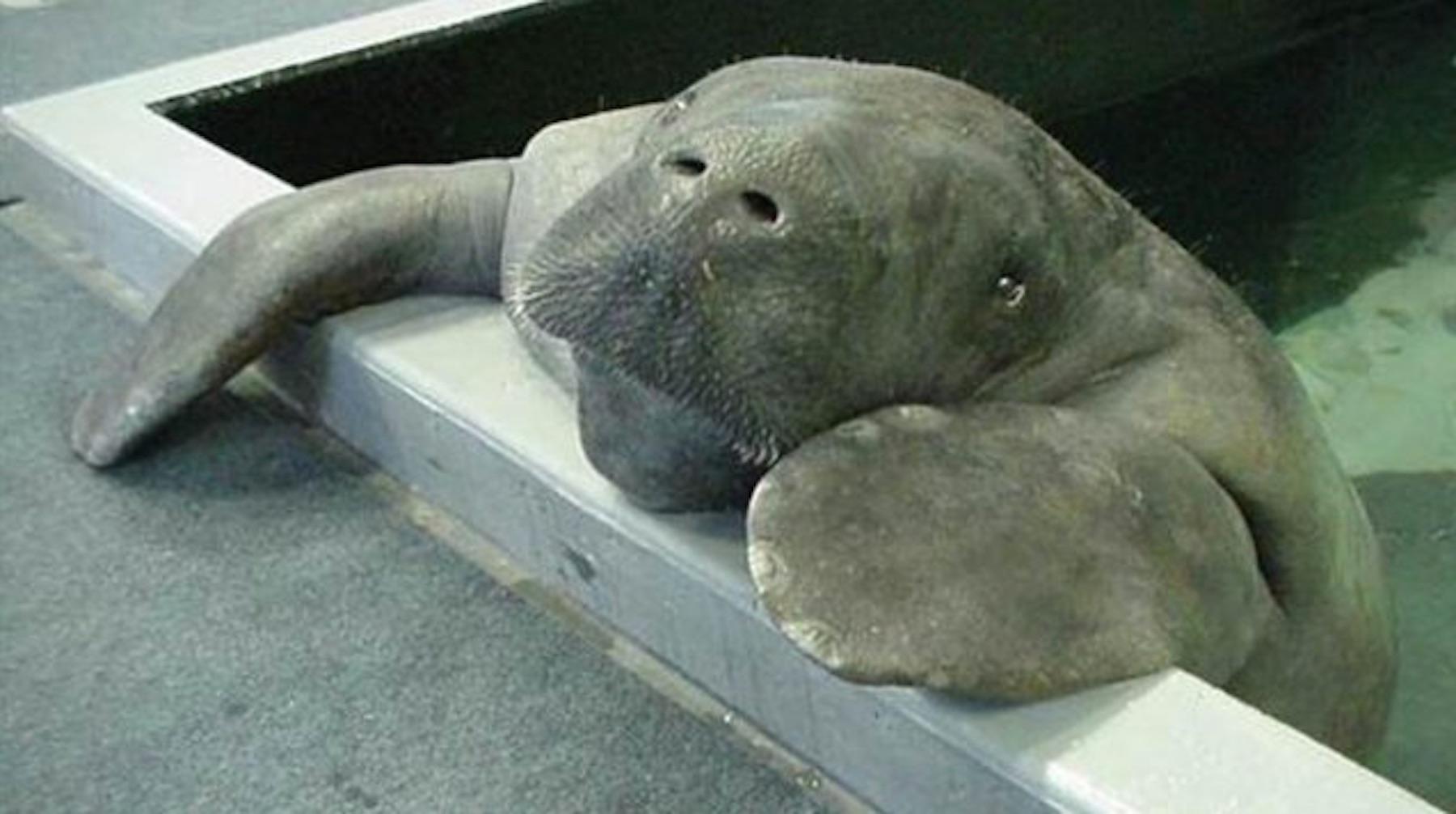 A manatee named Snooty who has been living at the South Florida Museum for 69 years passed away in a terrible accident last Sunday after being trapped in a gateway in his enclosure. Snooty's caretakers didn't realize that the 1,300 pound manatee had become too big to fit through the opening. A tragic day, but Snooty did live almost 30 years longer than the average wild manatee, according to The Huffington Post. Still, it's a loss that some people are taking harder than others.
Article continues below advertisement
Grief strikes us all in different ways, but even people who never heard of Snooty until he died are mourning his loss. One twist on the celebration of Snooty's legacy is a Change.org petition calling for a statue of Snooty to replace a Confederate monument near the Bradenton courthouse. The statue has been a subject of debate for months, as folks argued it was time to take it down. Putting Snooty in its place seems like the perfect excuse to take action:
Article continues below advertisement
Article continues below advertisement
The petition already has more than 7,000 signatures! There are so many positives when it comes to this campaign; not only will it honor this sweet creature that touched so many lives (even after his death), but it also answers the question of what exactly should we do with the places where the now-controversial statues of different Southern leaders once stood? It solves two major problems at once. What more could we possibly ask for (besides getting Snooty back)?
In the meantime, fans from around town built a memorial to Snooty on site, bringing him his favorite snacks, flowers, and other sweet tributes:
Article continues below advertisement
Article continues below advertisement
All very sweet gestures—though this call to make him a mascot may be a little much:
Article continues below advertisement