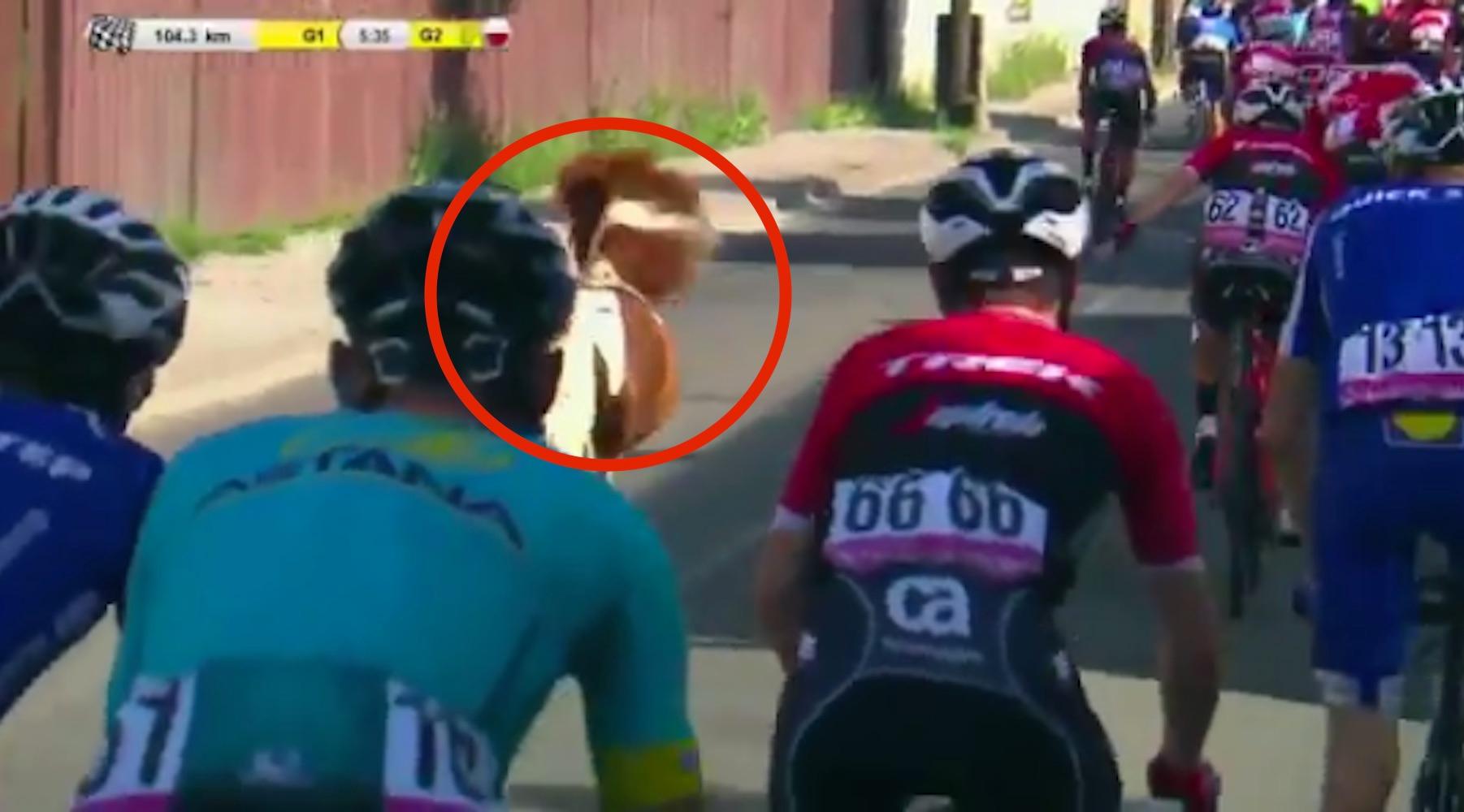 This Tiny Pony Joined A Cycling Race And Everyone Was Rooting For It
By Aimee Lutkin
There's a weeklong cycling race happening right now called the Tour de Pologne, or Poland Tour. The bike race, which started in 1928, consists of seven or eight stages and is 745 miles long. A part of the international cycling association, the tour brings together hundreds of cyclists every year. In comparison, the more well-known Tour de France is 21 stages long, lasting 23 days and covering over 2,000 miles. This does not mean that it is any easier, or less of a challenge for the cycling teams.
This year, however, there was a surprise participant in this year's race, which had a lot of people talking and a few cyclists competing with a four-legged animal, instead of the standard two-wheeled bicycles. A miniature pony trotted into the bike lane and starting galloping alongside the cyclists, seemingly vying for a spot on that winners' podium.
Just look at how hard and fast this tiny pony is working as he bursts in amongst the cyclists — giving the riders some stiff competition:
In all honesty, this situation was probably pretty stressful for this brave little clopper. It wants to run, because it's in a big mass of fast moving creatures, and its instincts say, "GO!" But it should just be chilling in a field or munching an apple. Eventually, one nice man on a bicycle guided the pony to an empty street, so it could relax and put its hooves up.
That didn't keep people from celebrating it, like in this tweet which I assume is a huge insult to a cyclist:
And some others that make way more sense:
Of course, Lil Sebastian from Parks and Recreation was remembered:
But then someone pointed out this travesty:
Not an official contestant?! This is an OUTRAGE!