We've all done well-intentioned things that ended up becoming horrible disasters.
Like when we were kids and thought we were "helping" mom with the dishes by taking them into the backyard and spraying them down with the garden hose. Or tried to save our parents a few dollars by giving ourselves our own haircuts. Sure, we meant well, but at the end of the day, it was a bad, bad idea. 
Something that this guy, Chris Mendiola, from Texas. learned first-hand when he tried to make his adopted dog, Bear, feel better about a tattoo he received from his "abusive" previous owners.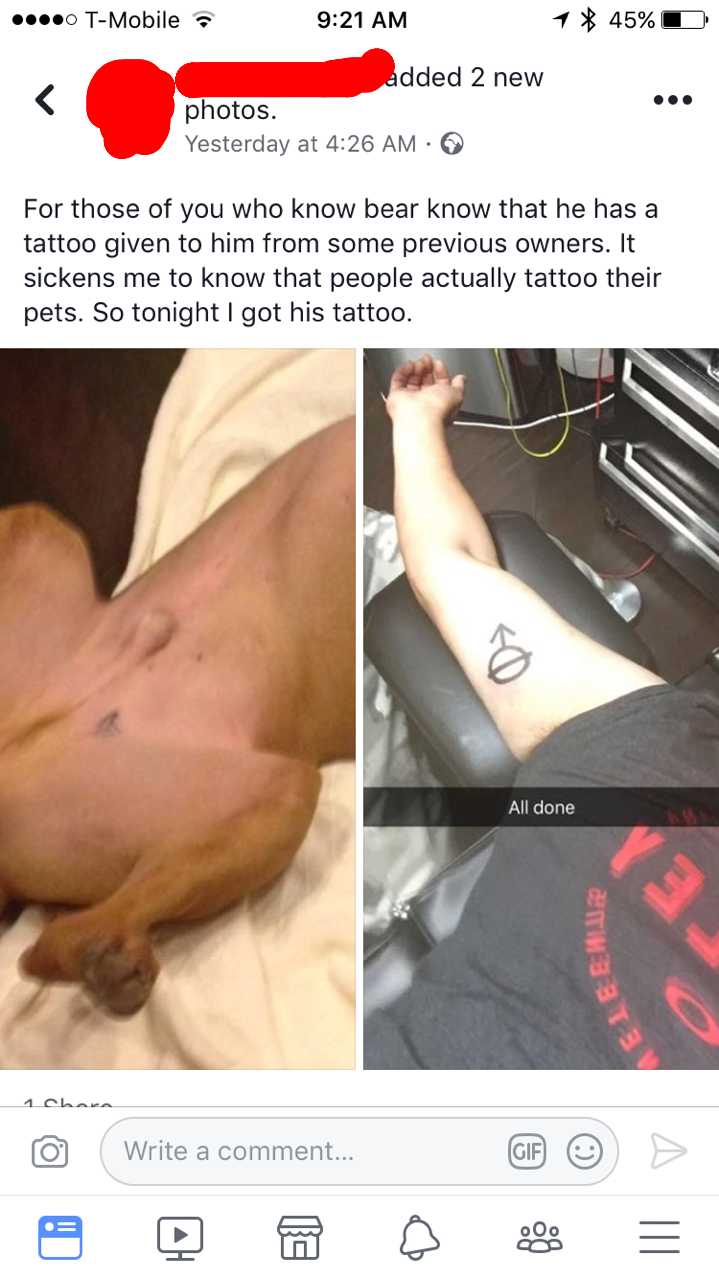 It seems like a kind gesture, doesn't it? Sure, your dog probably won't know that you've got the same symbol as you've got on your arm as he does on his belly. I mean, it's not like the dog can get a clear look at it unless it understands the concepts of mirrors and spent a good amount of time examining its belly in one.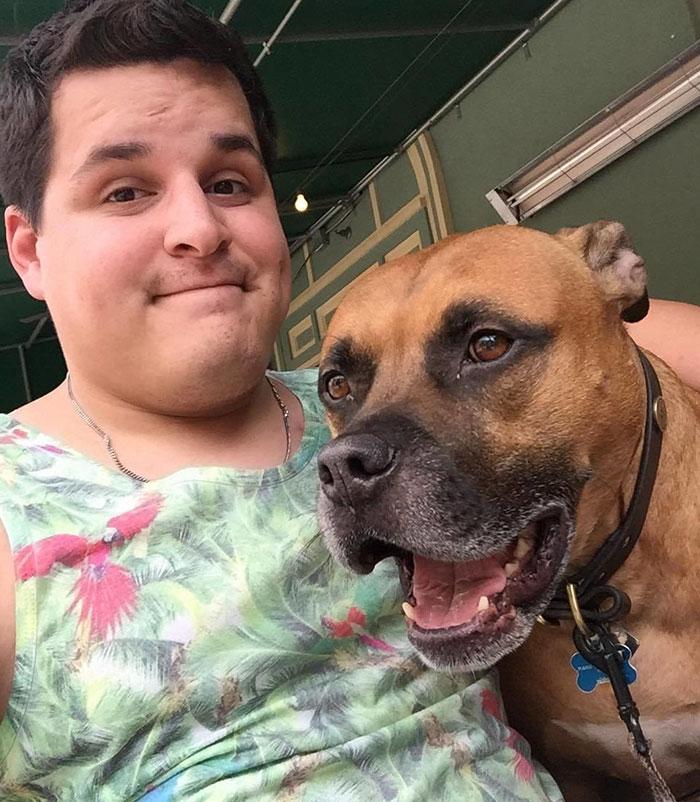 But Mendiola quickly discovered that Bear's tattoo wasn't really a tattoo at all, at least not one that his former humans decided to tag him with. It was a tattoo with a very specific purpose.
To let vets and people know he's neutered. The gentleman found this out after the fact, unfortunately.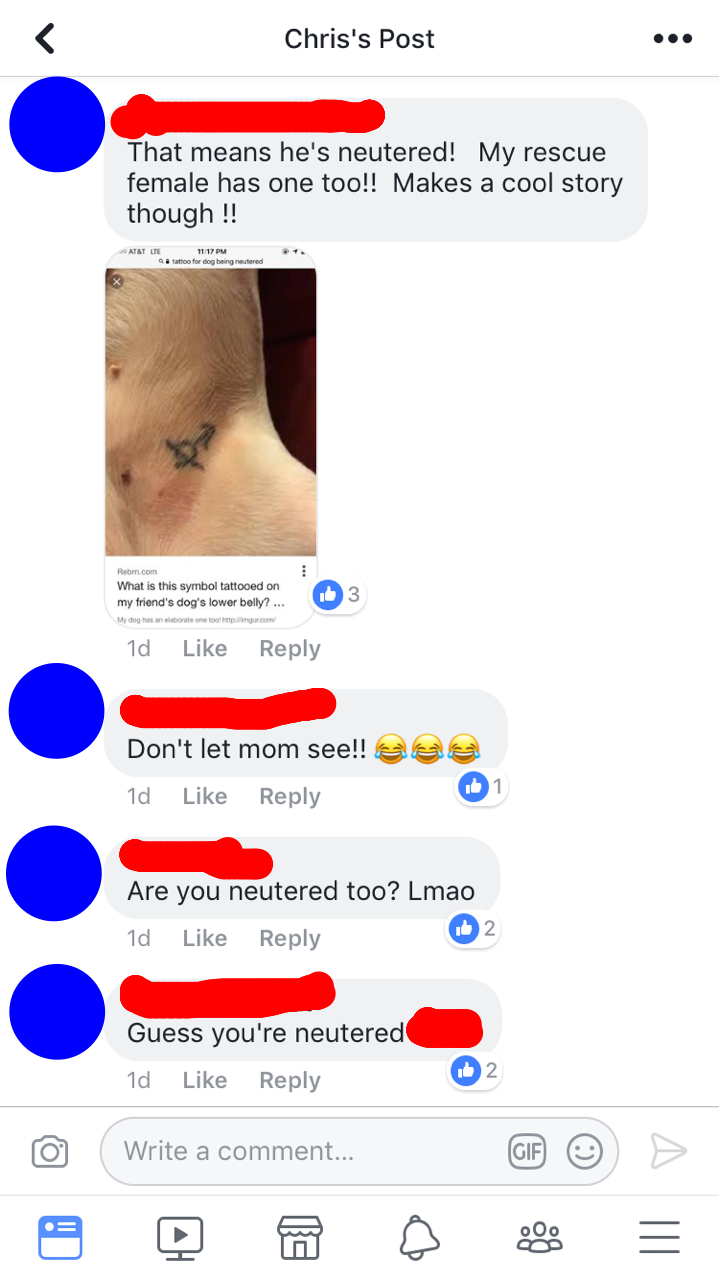 One can only imagine how many more people make jokes about this poor guy being neutered on his Facebook feed.
Twitter wasn't any better for Chris.
The real question is, does he have a vasectomy? Because if so, well, then this might be the happiest coincidence at all. (I kid, I kid)
It's easy to joke about Mendiola's decision to go and get a neutered-dog tat on his body, but after the whole social media fiasco blew up in his face and people began ripping on him, Chris came at everyone with a claim.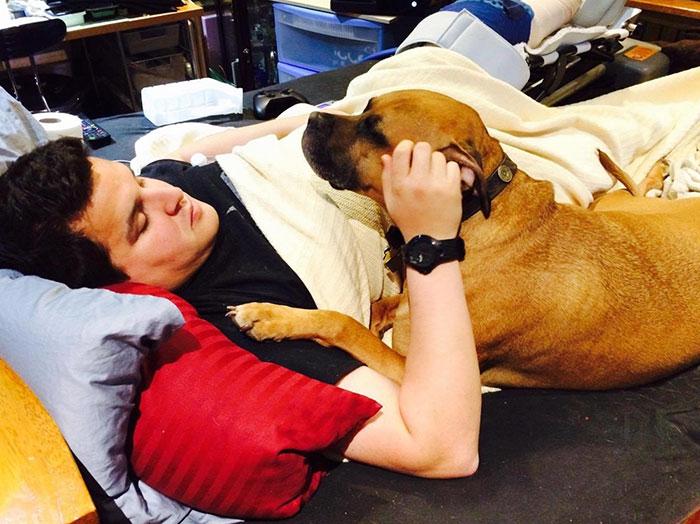 And it's that he actually knew what the tattoo meant the whole time.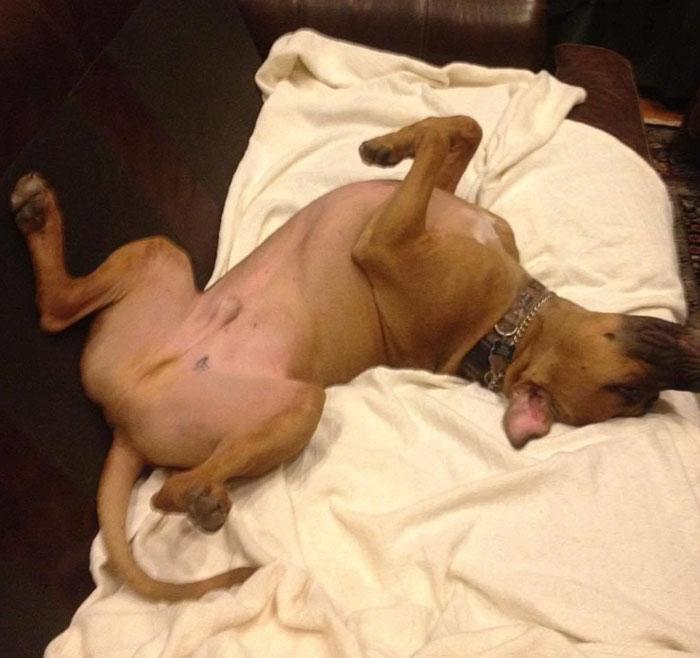 "We talked to our vet about the tattoo. I knew what it meant," Chris said.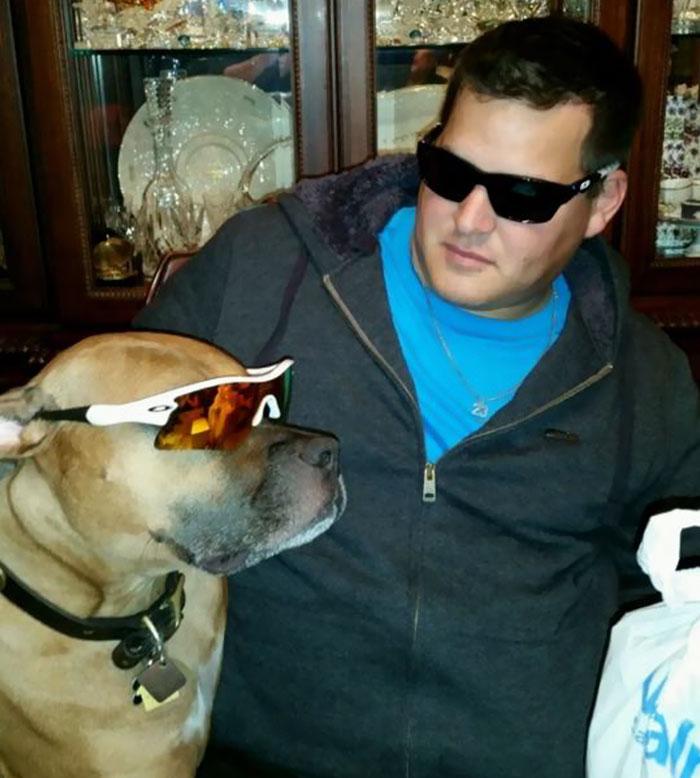 Which seemed suspect to a lot of people, I mean, Chris ultimately did take his post down. Plus his original message didn't really instill much confidence that he knew what he was doing all along.
It was clear that he assumed Bear's original owners had tattooed him in his first post.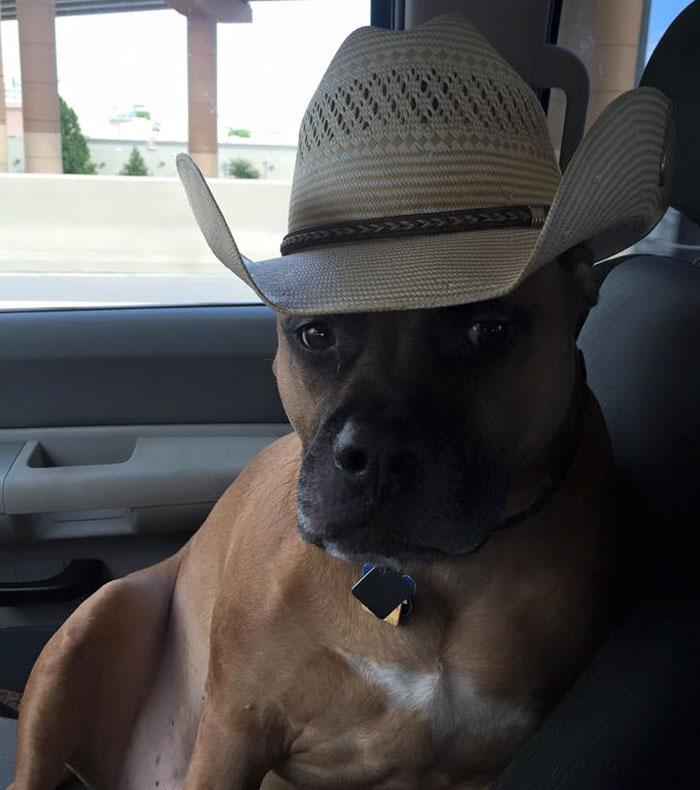 But Mendiola says all of the hate doesn't bother him and he knows why he really got the tattoo.
"They can believe and say what they want, but the tattoo is not for them, it's for me."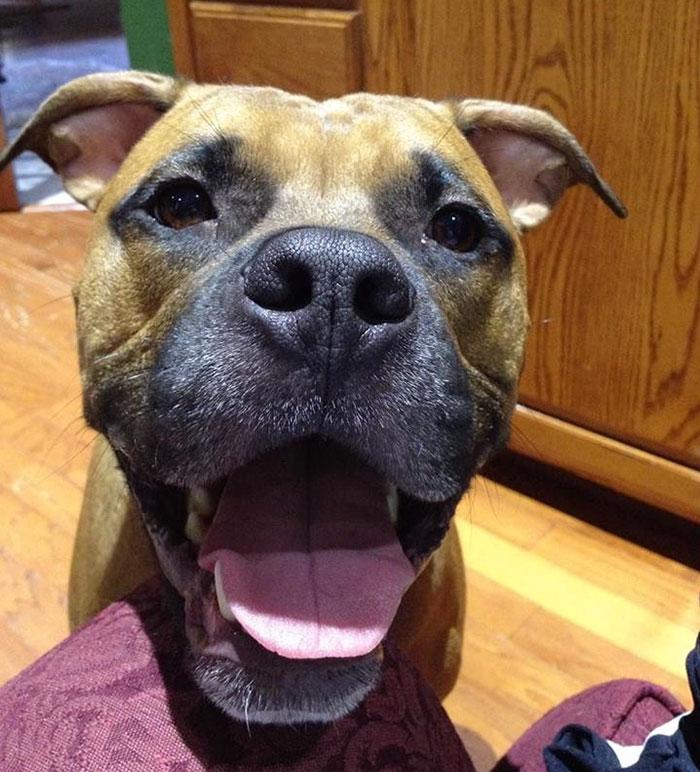 Look Chris, Bear is an unbelievable dog. And it's evident that he loves you from the adorable photos you guys are taking together.
I mean, really, it's super cute.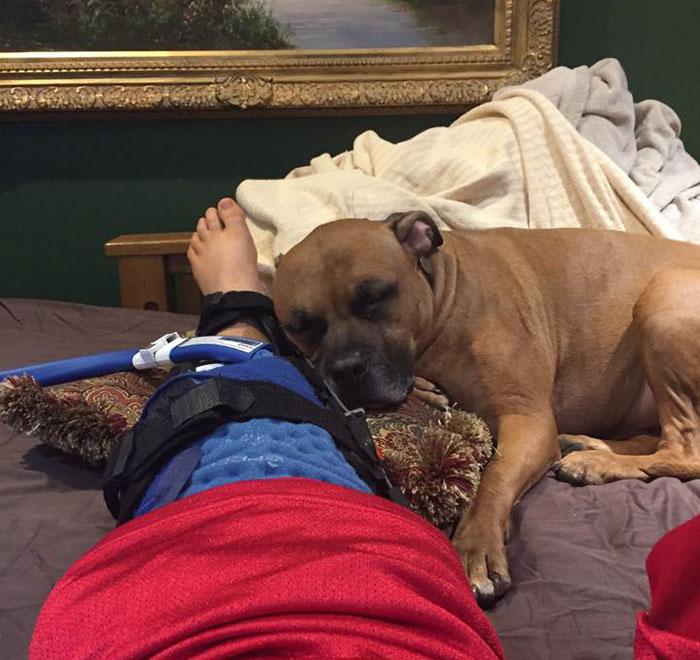 But the fact is it's pretty dang evident that you went and got a tattoo for your dog, thinking that he was abused by his previous owners. It was a careless human mistake and we're all human we all make them. Don't try to save face because no one is going to believe you - there's proof.
It doesn't change the fact that you wanted to do something awesome for your dog, regardless of whether or not you knew what the tattoo meant in the first place.