There's something especially hilarious about attributing human characteristics to dogs. Sometimes they're just so fitting too.
Whether it's dressing them up in "people clothes" or watching them shop like us homosapiens, shopping cart and all, there's a special kind of pleasure we get from this kind of behavior that can't be explained. Humans are just absolutely fascinated about humanizing our furry friends.
I suspect it has something to do with the fact that we know, deep down inside, that animals are so much better than us, because they usually know exactly what they're about and don't try at all to be cool (they just are), so it's just absurd to see them "act human". Whatever the reason, this dog walker gets our obsession with attributing human characteristics to animals, which is probably why he created these hilarious profiles for the dogs he walks. They're absolutely perfect:
Tweeted by his girlfriend, Twitter user @th0tcouture, Jordan made sure each pupper's profile gives a unique look into their distinct personalities. We love it.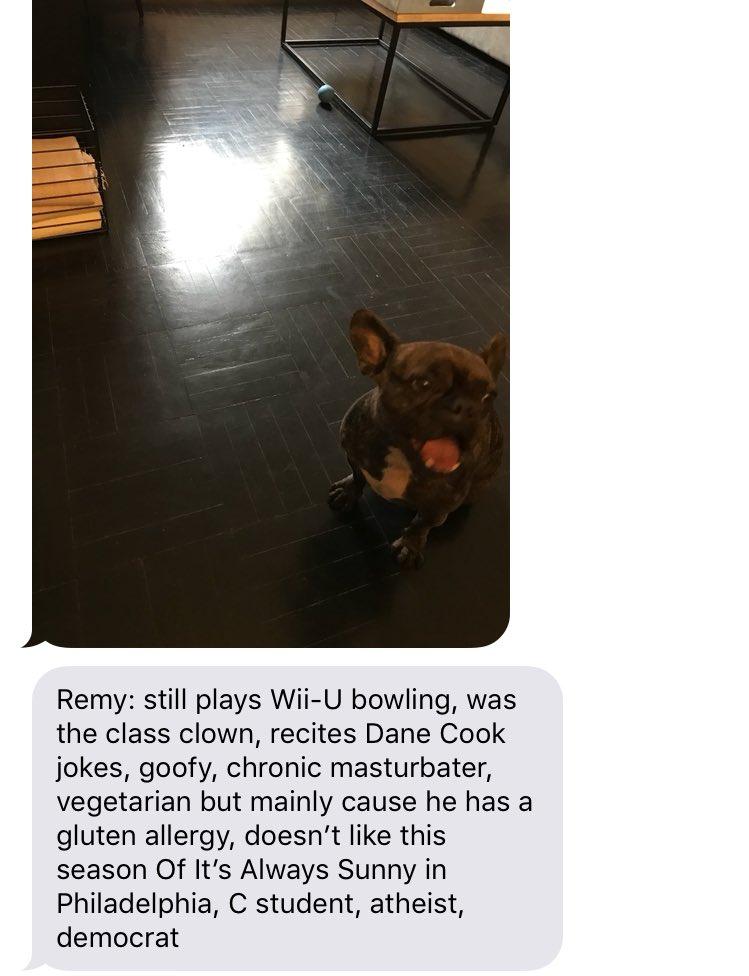 I don't know where he comes up with some of the descriptions, but taking one look at these dogs' faces, I totally get it.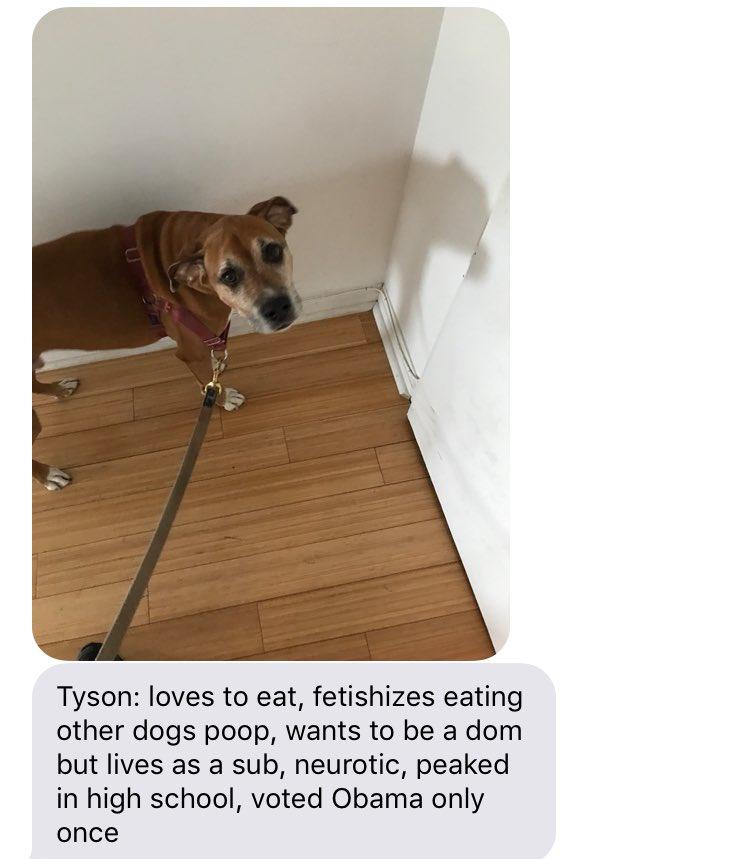 Like this guy: I believe he fetishizes eating poop, for sure.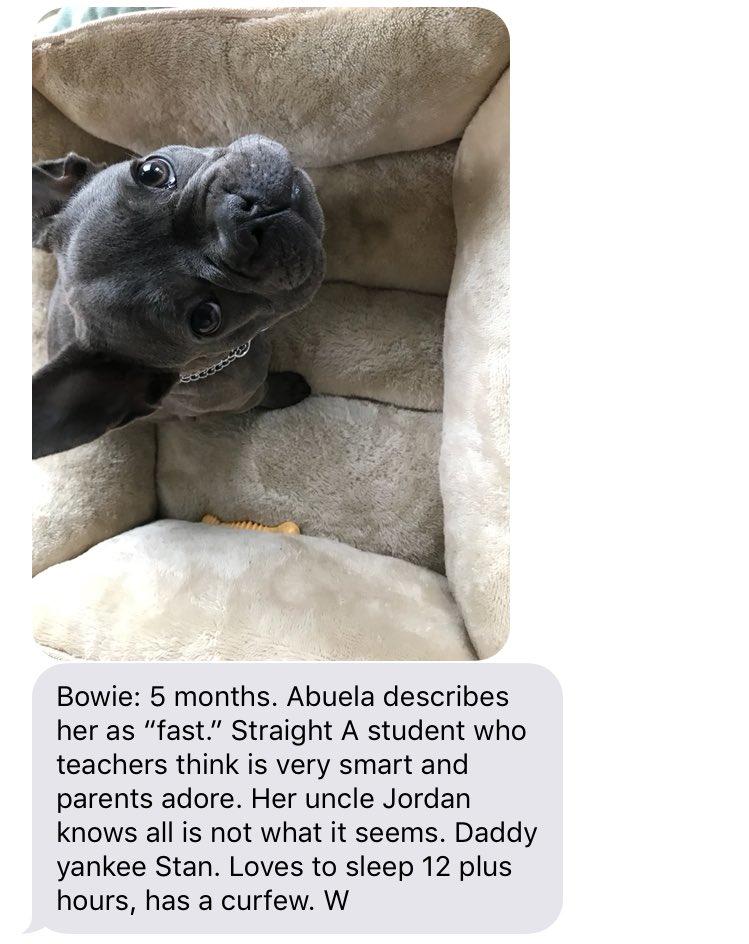 And Bowie's totally got an overachieving mug.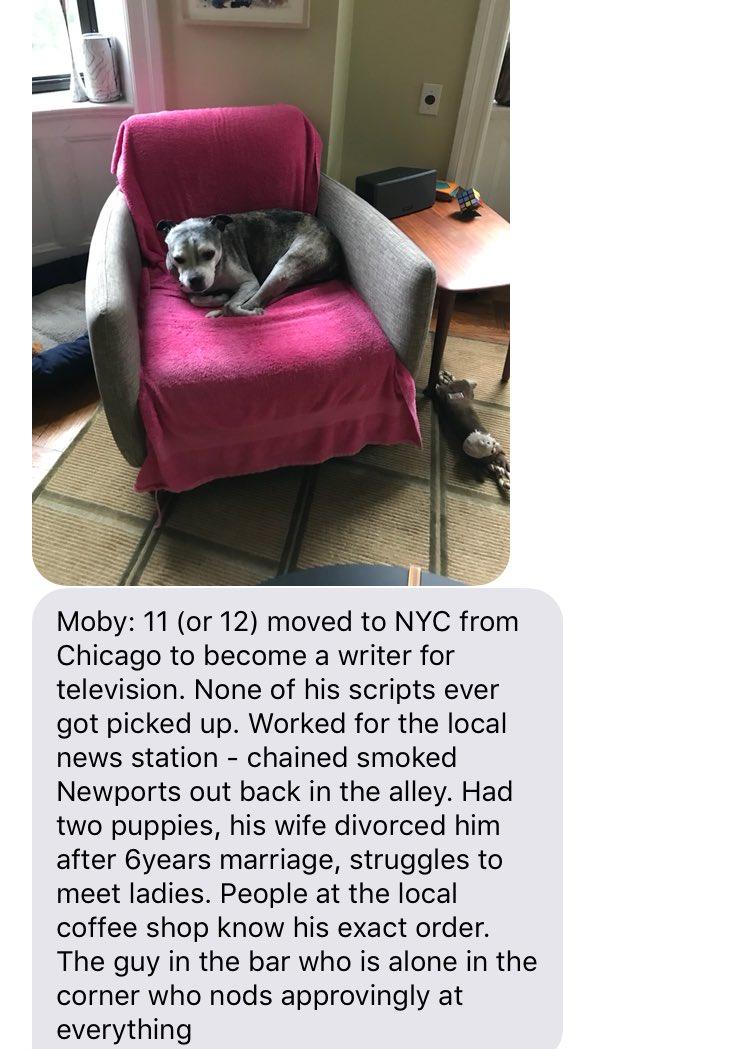 My heart's breaking for Moby, too. Rough life.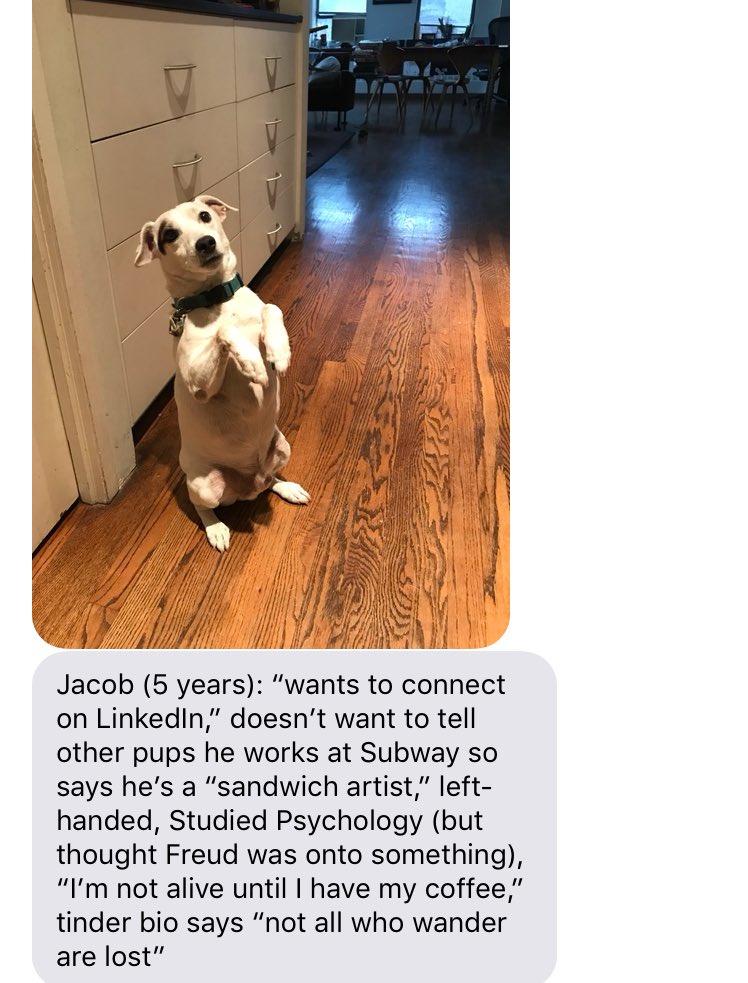 We all know someone who's used that quote unironically.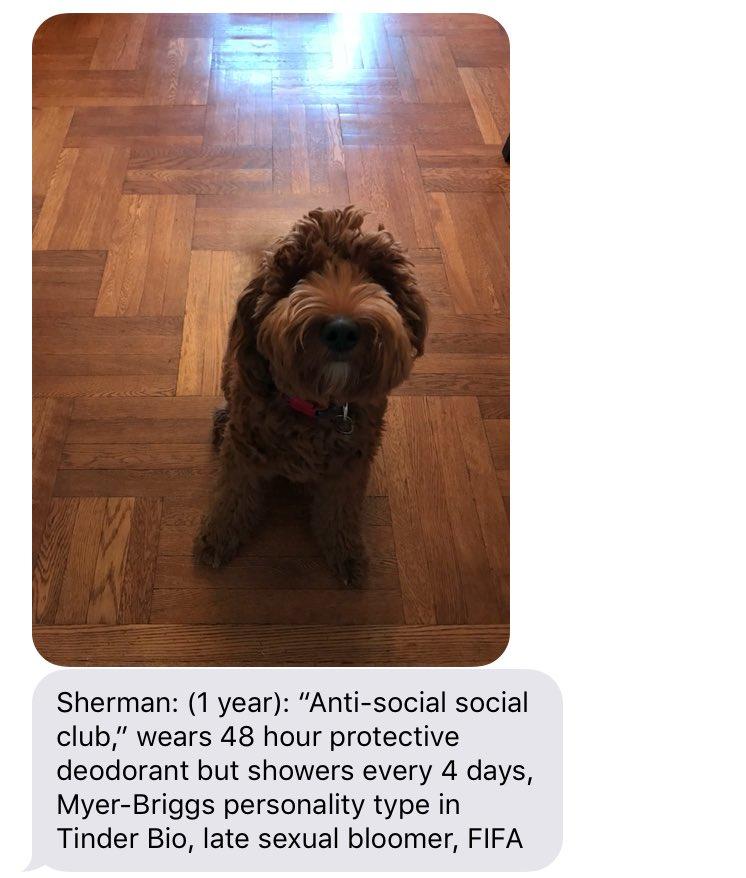 If he's referring to the FIFA video game, then I don't know how he's going to go about that without opposable thumbs.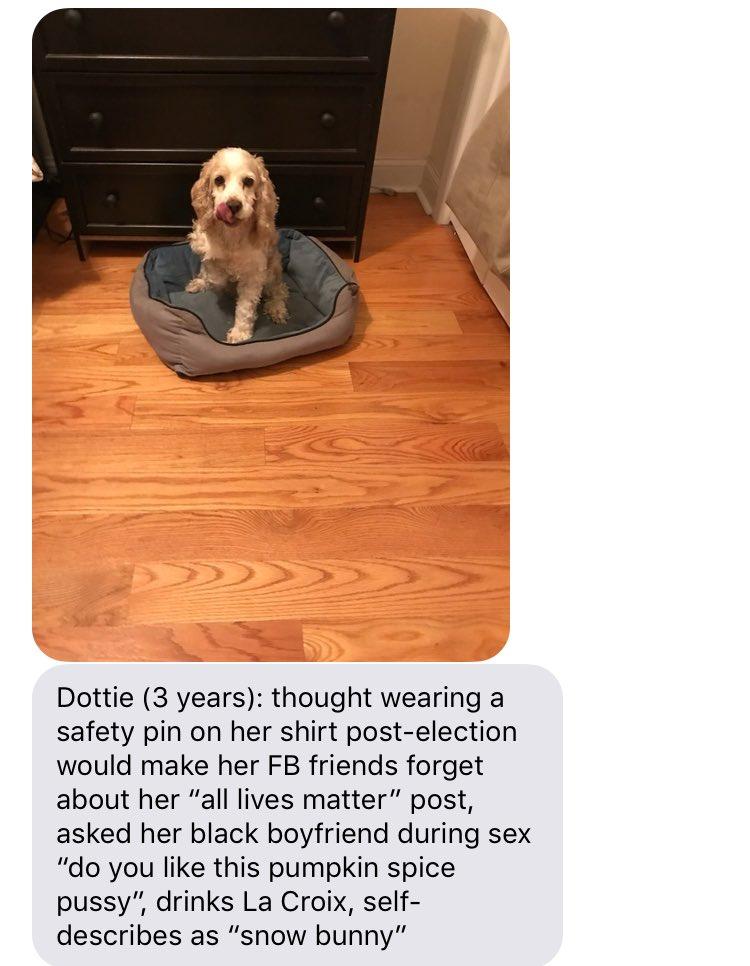 That's, uhhh, very specific dirty talk.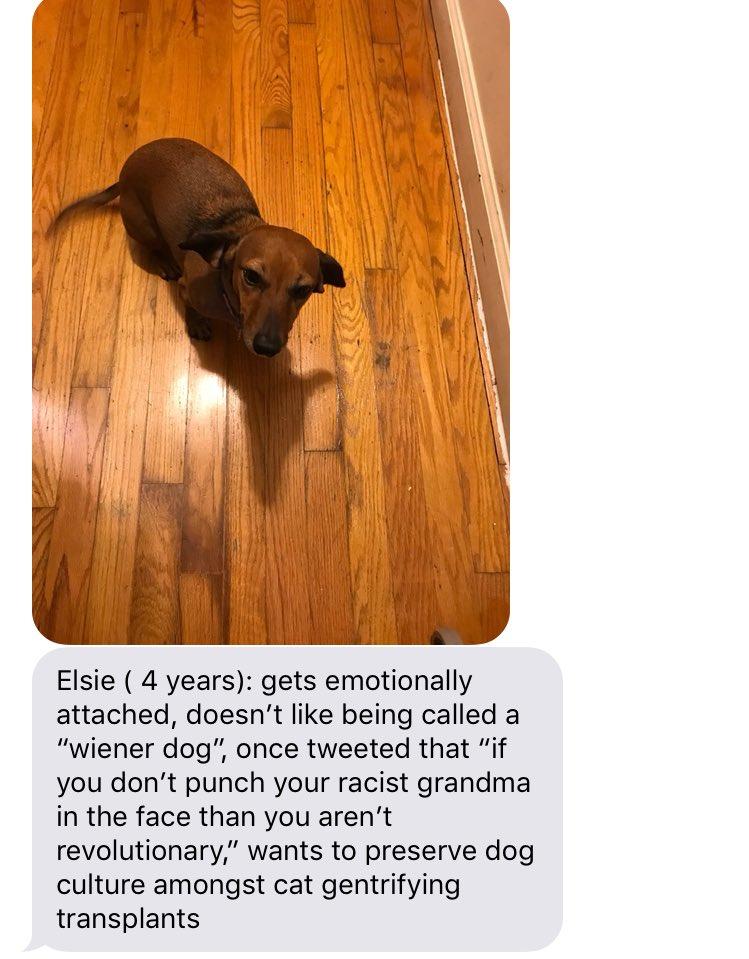 Jordan even made a profile for himself that's just as incredible.
Don't know if I agree with him about maduros being better than tostones, sometimes you just want a savory plantain.