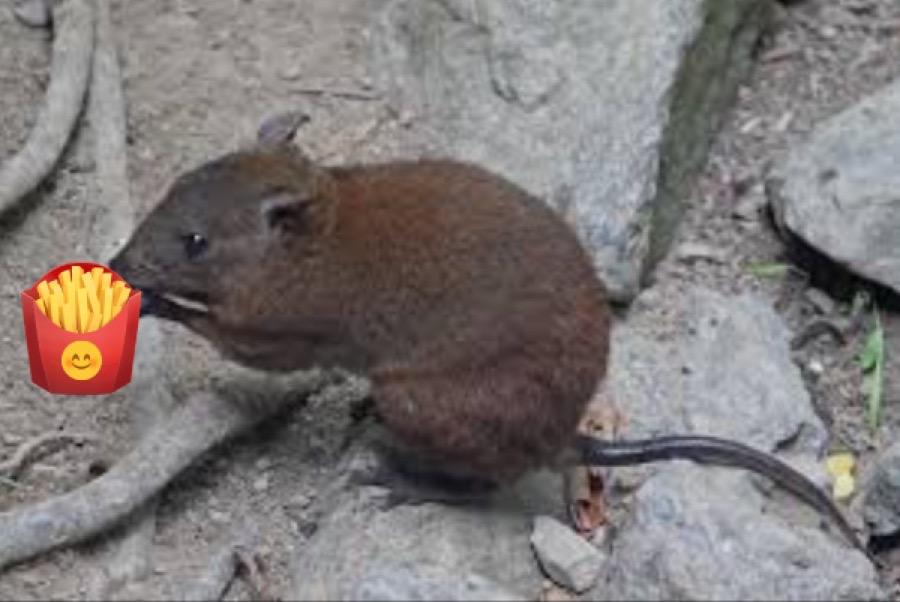 2 Rats Go Viral While Battling For Single French Fry In NYC Subway
By Zachary Brenner
Do you remember Pizza Rat? Back in late 2015 it was the rat with a pizza who captured the internet's heart as it struggled to pull a giant New York slice of pizza up some stairs, to well, eat. He became an Internet sensation, up there with the likes of Grumpy Cat and Bad Luck Brian. We all related to the struggle, especially New Yorkers who know the bustle of the city can be overwhelming at times for even humans. Never any time to stop for pretty much anything. It turns out he wasn't the only street rat with an appetite for a some greasy gross food. This time a rat is back with a brand new favorite food: french fries. To be fair, this is probably a different rat entirely but we can see the true spirit of pizza rat inside it. Clearly he has inspired his brethren to go out into the world and feast.
But same idea:
In the video we can see two rats (one of whom may or may not be Pizza Rat) have a tug-of-war over a french fry. That might seem a little boring, but it's way better when set to music.
Unlike Pizza Rat, which was pretty cut and dry, people have a lot of questions about the latest collection in the Rats With Human Food series. Some are even a bit skeptical on the whole ordeal.
But the main question on everyone's mind is: Is that actually a fry? It's a bit hard to tell but most seem to lean towards yes.
It seems like we can't say for sure what the rats were fighting over. Hopefully the next sequel clears things up.
But hey, don't let your dreams be dreams, even if you're a New York street rat!