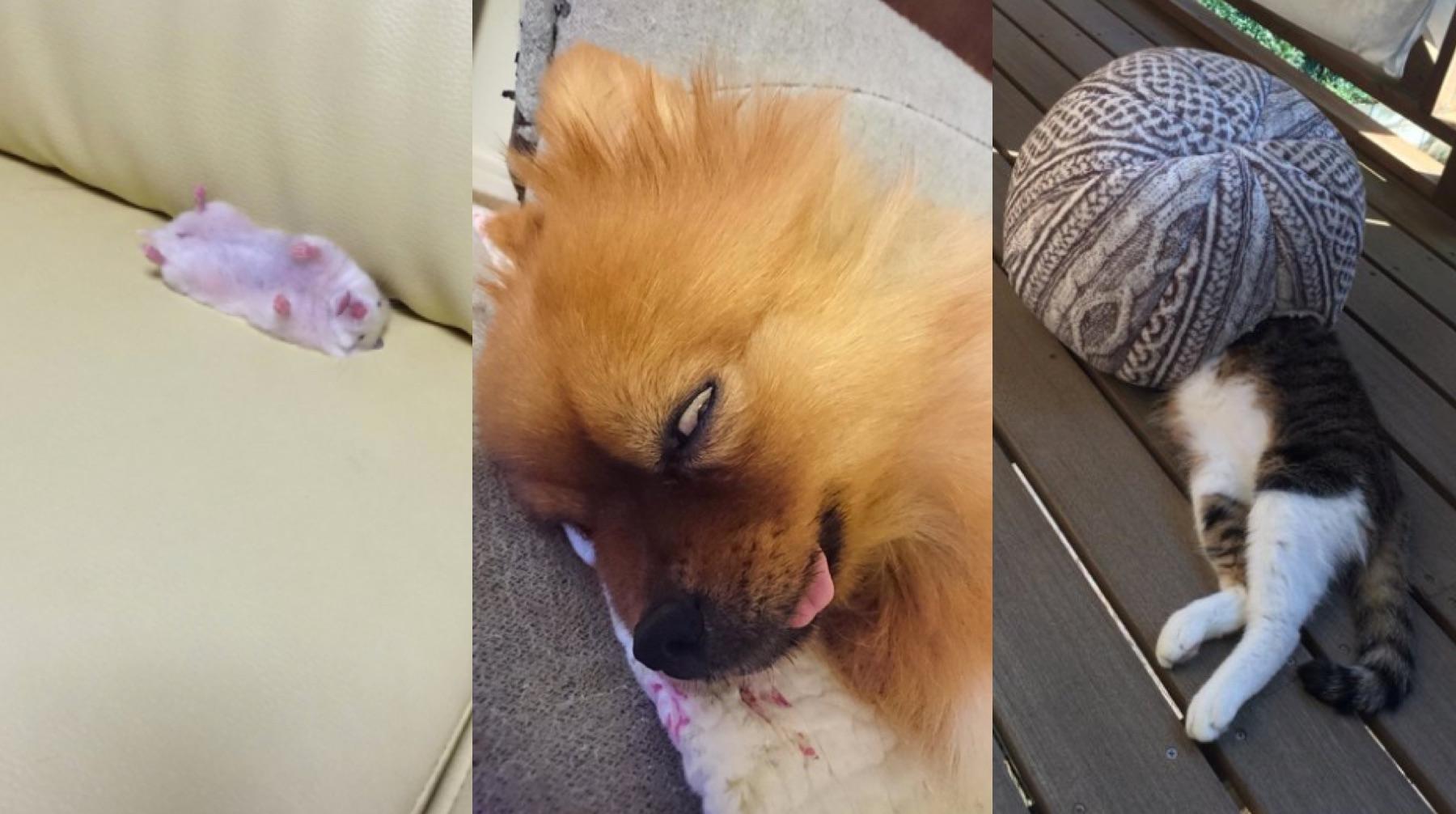 People Can't Stop Laughing At How Ridiculous Their Pets Look When They're Sleeping
By Aimee Lutkin
One of the things I admire most about my cats is their ability to sleep anywhere—on the bed, behind the toilet, draped over the shoe I've been looking for for the last twenty minutes. They just have the capacity for bone deep relaxation. And sometimes it looks really, really weird.
A popular Japanese hashtag that loosely translates to "be an untidy sleeper" is circulating on Twitter right now, and it shows just how freaky animals get when they're chasing that REM sleep:
These animals are all supposedly okay. They're just ridiculous, not in comas. But if you saw a person looking like this on the couch, you'd scream:
This rabbit food was set to stun (I checked, the rabbit on this person's timeline is FINE):
Animals don't care where they land:
Or if they're scaring the crap out of you:
Or what corner of the cage they're crammed into:
But, again, they're okay!!
Even if it seems like they're trying NOT to be okay:
And then, in the snap of your fingers, they're ready to play again. My dog kind of looks demented and half-awake when he's actually asleep, but then I'll catch him running around in his dreams, chasing balls or duck, his favorite food — who really knows what cats or dogs even dream of? I like to think he's thinking of next time he'll get to play in the park, or when he'll get to see his big brother again. That's what my dreams would be if I were as cute and tiny and spoiled as hi. But I don wonder sometimes when he gets nightmares, what those are about. He often looks really distraught, and will even furrow his eyebrows when something in his sleep displeases him.