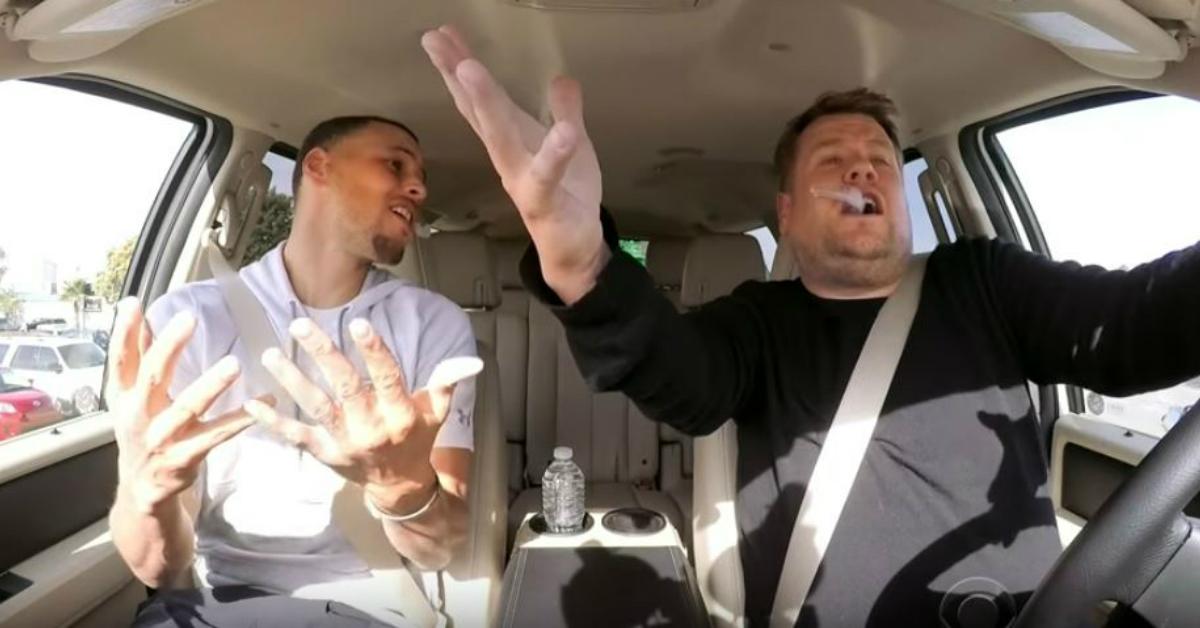 James Corden And Steph Curry Jammed Out To This Disney Musical And It's Priceless
By Mustafa Gatollari
If you have a kid, then you're no stranger to repetition. I can't count the number of times I've seen the same Curious George episode with my son, or how many pre-going-to-sleep nights I spent with the little booger reading Llama Llama Red Pajama.
Kids know what they like, I guess, and don't lose their enthusiasm for it, which is cute. Until you, with your adult mind, start to lose a bit of your sanity hearing the same bits of dialogue over and over again.
And as repetitive and mind-numbing as some of the children's programming (which I'm learning to switch up and have my son not freak out over when I do) is, I'm just thankful that my boy isn't obsessed with a single Disney musical. Because I've seen some of my friends with young daughters and how obsessed they are with Frozen, and, well, let's just say I don't envy them having to sit through "Do You Wanna Build A Snowman" 500 times in a single day.
So when Stephen Curry and James Corden documented the day they spent together, it came as no surprise that they both knew all the words to a Frozen track that wasn't "Let It Go."
Yeah, I don't even remember the "Love Is An Open Door" song from that friggin' movie. Then again, I didn't sit through it a billion and one times, probably because I don't have a 4-year-old daughter at home.
Singing wasn't all Corden and Curry were up to, either. The comedian tried finding a single thing he could beat the baller at...and it didn't go too well.
And by "not go too well," I mean that he got humiliated in everything from miniature golf, to air hockey, to rock, paper, scissors.
Good thing the comedy thing's working out so well for him.