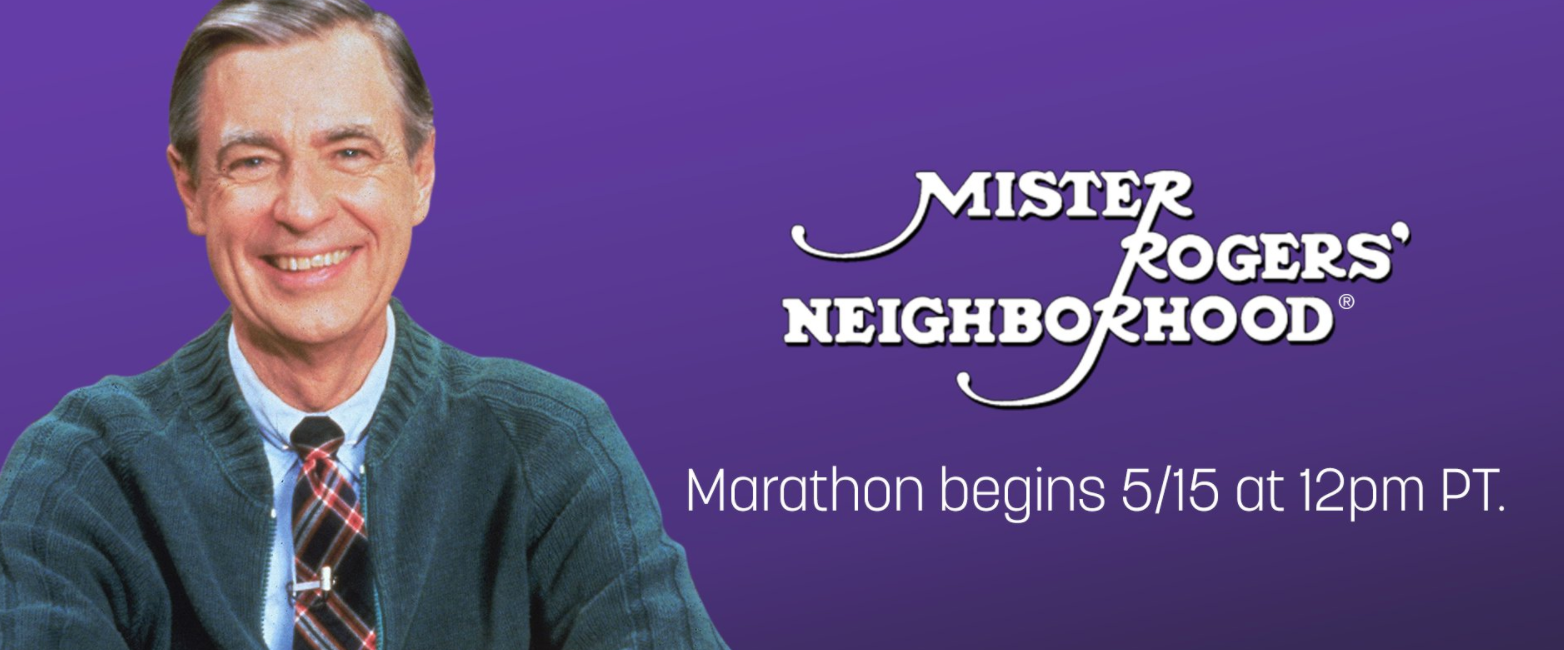 Twitch Is Streaming Every Episode Of 'Mister Rogers' Neighborhood'
By Zachary Brenner
I'm going to go out on a limb and assume that you've seen at least one episode of Mister Rogers' Neighborhood. I am basing that off of the fact that you are a person who exists. I am also going to assume that you haven't seen every episode of it. There are 895 of them and that can be kind of hard to binge watch, but if you are going to go for it, now would be a good time to do it.
Starting on May 15th, Twitch will be streaming every episode of Mister Rogers' Neighborhood.
The stream is a fundraiser for PBS. Users can use the normal "donate" feature to directly make a tax deductible donation to their local PBS station. You can also donate to the Fred Rogers Company, a non-profit that "strives to build on Fred Rogers' legacy by creating quality children's media that models an enthusiasm for learning and earns the trust of parents and caregivers."
If you want to get involved in the stream, you can call 681-Hi-Fred0 (681-443-7330) and tell them about the impact Mr. Rogers had on you. They'll be taking some of the best answers and showing them between episodes.
The stream ends on June 3rd, so you have plenty of time to get your Mister Rogers fix in. After that, you will just have to settle for Mr. Rogers testifying before the U.S. Senate about the value of PBS which, let's be honest, is also pretty great.
The Twitch blog reads:
"To celebrate Mister Rogers' 90th birthday and the 50th anniversary of the debut of Mister Rogers' Neighborhood, we're streaming a very special Mister Rogers' Neighborhood marathon, and we've invited a bunch of Partners to co-stream the celebration with us. On March 20th at 10am PT, join us on /misterrogers, or your favorite streamer's co-stream, as we watch 90 of the most popular episodes of the show followed by a complete run through the show's entire history…all 856 episodes. For several weeks we'll make the journey from black and white to color, we'll laugh, we'll cry, and we'll learn to love each other and ourselves. Mister Rogers would want it that way."