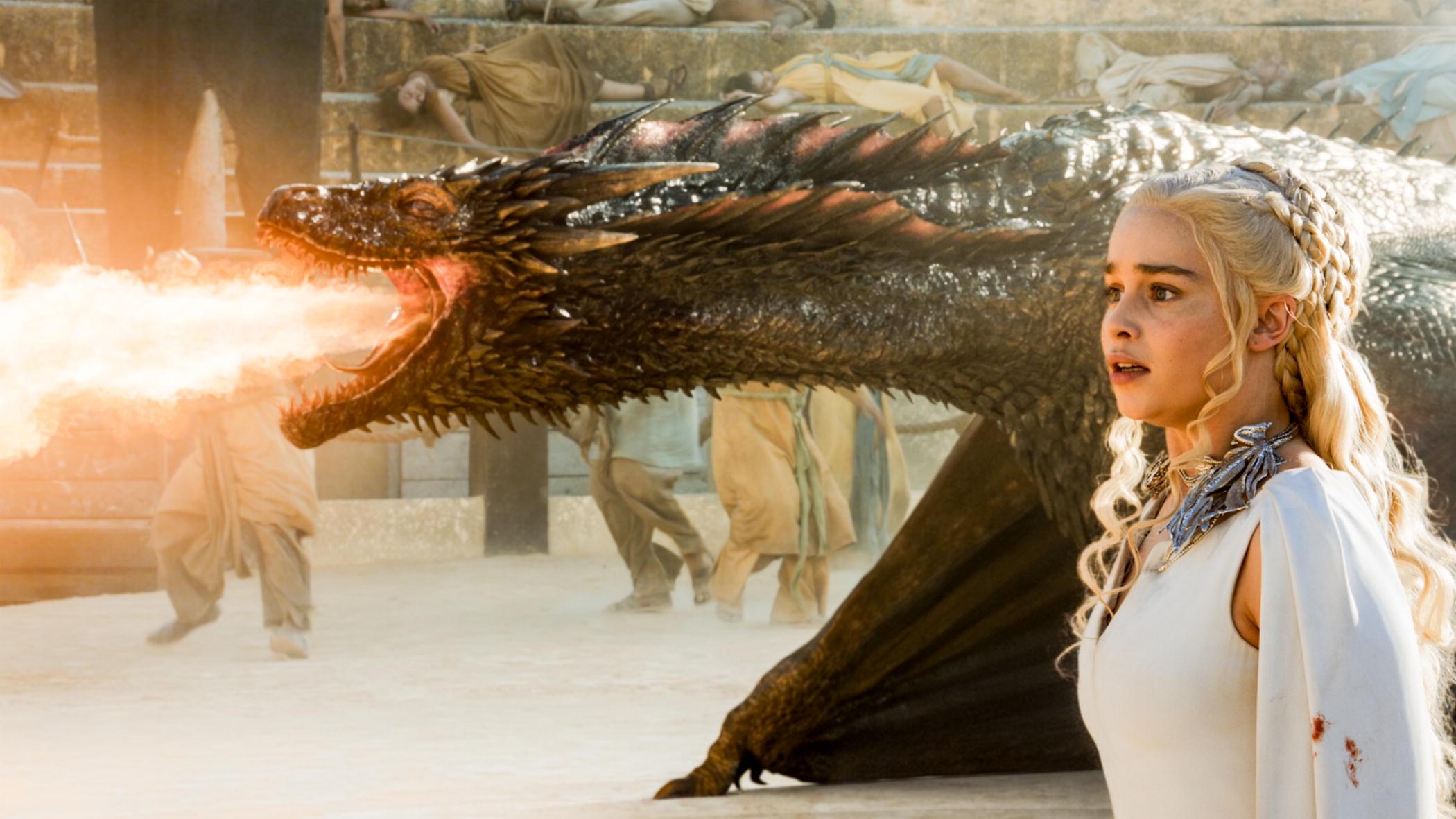 The Internet Found A Big 'Game Of Thrones' Clue In A Photo Of Daenerys' Dragon
By Jaime Lutz
I am not exaggerating when I say that the photo above pretty much makes me nauseous with excitement just from the giant shot of Drogon wiling out all by himself—but even more exciting might be the tiny people fighting next to Queen Daenerys' beautiful monster.
That's a dude in red-and-gold Lannister armor fighting a warrior holding a Dothraki arakh, y'all. Meaning that the war between Cersei and Daenerys might begin as soon as the premiere episode of the season. I might actually pass out?
Of course, this image doesn't tell us everything about the wars to come—Dany might be able to take on Cersei, but she possibly doesn't even know yet about King in the North Jon Snow and Real Bad Guy Euron Greyjoy and Super Real Bad Guy The Night King. Lots of things she'll have to eventually deal with that should, hopefully, come to a head in the new season of Game of Thrones on HBO.
Will it be Greyjoy and Lannister versus Stark and Targaryen? Will all of Daenerys's dragons survive her invasion? Will Daenerys even realize that Jon's her nephew before they inevitably hook up, and on this show does that even matter?
We can't wait to find out how much truth there is to this. Fans are understandably excited to finally get a dose of Game of Thrones so they're pretty much latching on to any juicy details they can get their hands on. STAY TUNED for season 7, I guess!