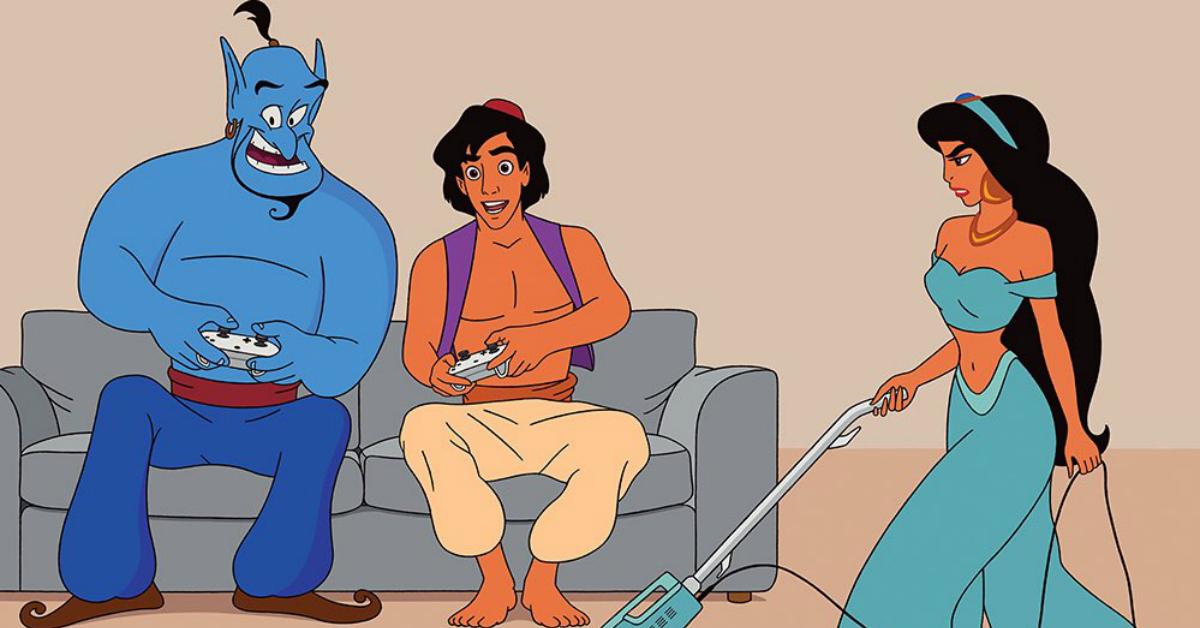 These 'Alt Disney' Illustrations Drop Our Favorite Characters Into Modern Life
By Mustafa Gatollari
One of the best things about Disney movies is that they gloss over the crummy parts of living in the past. Take Beauty and the Beast, for example. I mean, there's no mention of people not having indoor plumbing back then or tooth-brushes. Or that if you get an infection, you're pretty much dead, and don't even get me started on how bad the people probably smelled.
Because of the animation, we don't ever really associate real life with Disney movies. That and the existence of mermaids, genies, beasts, spells and general magic. There is always the crossroads where you can put things together like if someone says "Hey you look just like Aladdin".
I get that these are kid's movies and it's probably best not to focus on all the lame facets of existence back in the old days, because it would kind of kill the magic of the films. After all, the mystique is a large part of what makes the world and characters that Walt Disney created so amazing.
But it turns out that it's almost equally magic-killing to toss iconic Disney characters into modern day situations. Like artist Tom Ward did with his "Alt Disney" drawings. Some of them really are actually pretty darn cute.
While some of them look great and are very cute, not all of them give positive vibes. Some are downright depressing.
At least Mowgli is rescuing Baloo, right? I think its best for now that we keep the Disney movies and characters in their own world and not include them in ours, especially in modern times. Maybe sometime in the future, when we are all living in the Matrix or some other virtual based world, we can mingle with our favorite characters and see them up close an personal. Lord knows I wouldn't mind grabbing a beer with Peter Pan, but for now, lets leave it for our kids to enjoy the magic.
If you dig Tom Ward's work, you can check out more of it here.