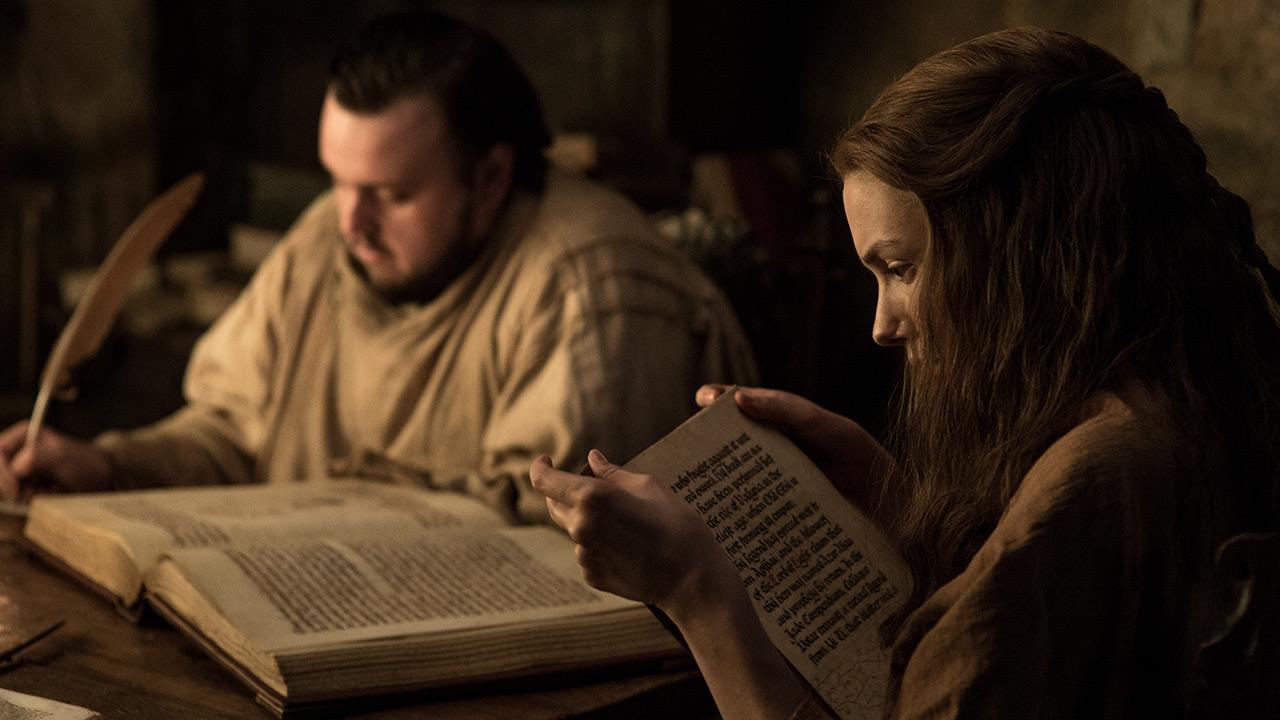 'Game Of Thrones' Might Have Revealed The Cure For Greyscale Last Night
By Jaime Lutz
(Spoilers ahead, obviously!)
If you watched the season premiere of Game of Thrones last night, you know that Sam Tarly is currently studying to be a maester, though most of his duties involve taking care of people with greyscale and cleaning up feces.
According to the 'Game of Thrones' fan wiki, Greyscale, also known as 'Prince Garin's curse,' is a dreaded and usually fatal disease that can leave flesh stiff and dead, and the skin cracked and flaking, and stone-like to the touch. Those that manage to survive a bout with the illness will be immune from ever contracting it again, but the flesh damaged by the ravages of the disease will never heal, and they will be scarred for life."
You also would have noticed that Jorah Mormont is one of Sam's patients.
But possibly what you didn't notice is that Sam might have totally found a way to cure Jorah's greyscale in one of the books he was reading about dragonglass.
REALLY. Reddit user Beastmodekait took a screenshot of one of Sam's books at just the right moment to capture half a page about the medicinal uses of dragonglass.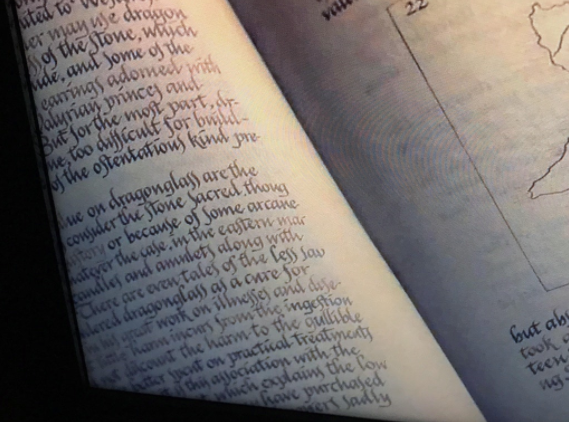 Obviously, the screenshot doesn't reveal the entire passage, but it does appear that the page talks about ingesting (presumably ground) dragonglass as cures for diseases. The author apparently dismisses this claim, saying that it could hurt "gullible" people by having them waste time and money eating dragonglass instead of using "practical treatments."
As Beastmodekait pointed out, Shireen's greyscale was restricted just to her face (though not cured entirely), and she grew up in Dragonstone—which we now know has large stores of dragonglass with which she could have come into contact. It fits! And it also happens to be a great excuse to get Jon and Dany to finally have a Targaryen family reunion.