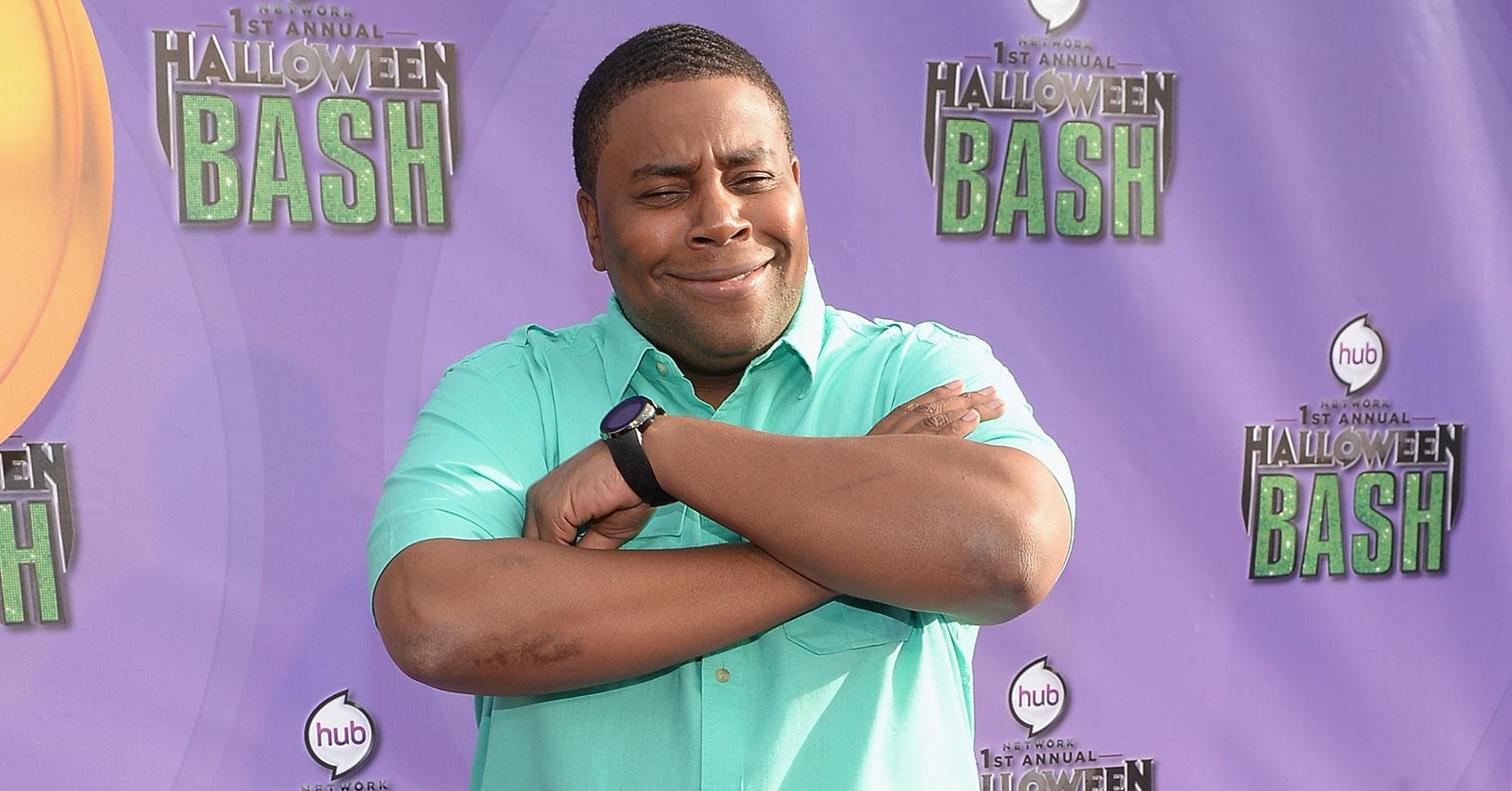 Kenan Thompson Is Starting A Sketch Show For Kids That Sounds A Lot Like 'All That'
By Jaime Lutz
All That was and remains to be one of the most recognizable sketch shows of all time. While Saturday Night Live may have been deemed a little too adult for kids at the time, All That was consistently good, so much so that even parents would tune in on Saturday nights before putting the kids to bed. It's where a lot of actors got their start in the industry today. While Amanda Bynes may have been the biggest name to come out of the show, the only person who's still making a living off of his sketch comedy career once a week is Kenan Thompson, who along with Kel Mitchell were so popular on All That that they ended up getting their own show that ran long after the original cast of All That left the show.
Fast forward to present day, and Kenan Thompson has new crew on that same show your parents wouldn't let you watch as a kid. He's one of the best people to watch on SNL today, and is part of some of their best skits in recent years, including last year's smash Halloween hit, David Pumpkins. We've seen plenty of posts online of him and former coworkers from the All That days and it was pretty clear that the chemistry between them is still pretty strong, especially with Kel Mitchell, but now it's almost time to put it to the test.
Kenan Thompson is teaming up with other All That alumni for a new children's sketch comedy show called SKOOGLE—and don't be surprised if you end up watching, too.
Thompson is the creator, executive producer, and voice of the title character of the show, who apparently is a digital assistant like Siri or Alexa, according to The Daily News. Kids will round out the rest of the cast as "entrepreneur inventors."
Thompson is joined in producing the show by his former All That castmate Josh Server, and Albie Hecht, who was part of the team that developed All That, will serve as executive producer. The show will air on the new media brand "pocket.watch."
"Kenan Thompson is a comedic genius," said Hecht, who is also pocket.watch's chief content officer, in a statement. "At Nickelodeon, I witnessed first-hand Kenan and his fellow cast members' ability to turn everyday scenarios into hilarious adventures."
If they manage to match the genius of Pierre Escargot, I'll be thrilled.