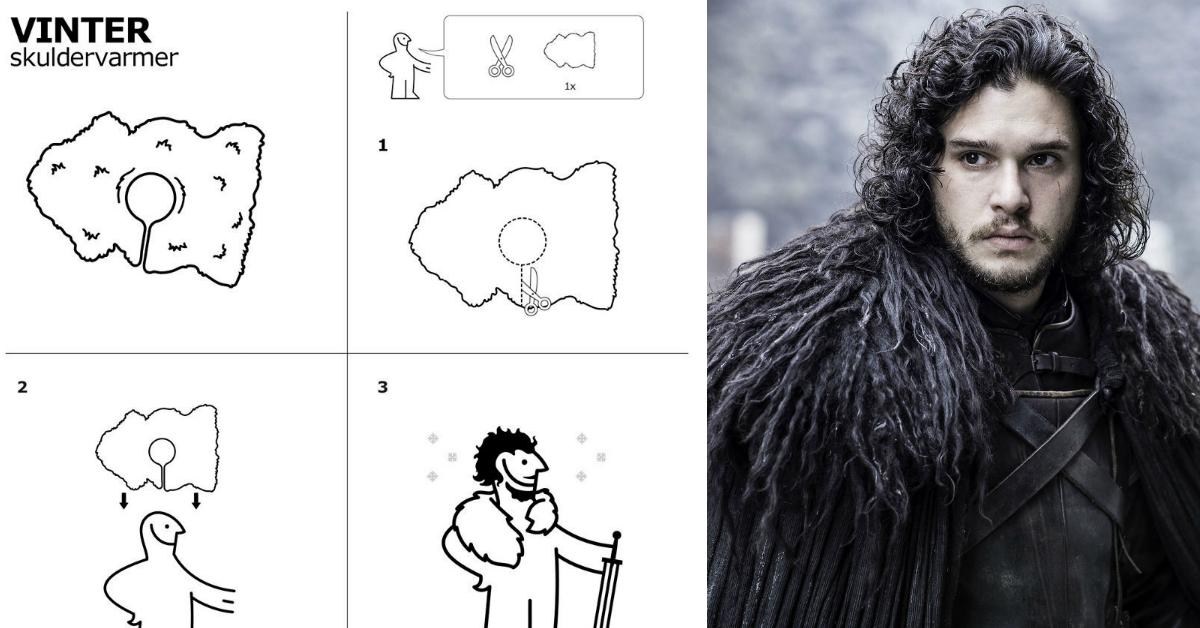 IKEA Is Showing People How To Make Their Own 'Game Of Thrones' Capes
By Mustafa Gatollari
HBO's Game of Thrones might be set in a fantasy world but at the end of the day, it's made by everyday people who bust their butts on the set to bring us some quality entertainment.
And those everyday people usually shop at everyday stores in order to craft the best possible stories out of Westeros, like costume designers who shop at IKEA for important pieces of character's get-ups.
Like these SKOLD sheepskin rugs that sell for $79, which are used as capes for men of the Night's Watch. You would think that they'd use something from a super exclusive place, but they've got to save money and make sure they have a steady supply from somewhere. So why not buy them from IKEA? They need the rest of that money for CGI and paying all of the emotional distress lawsuits viewers are wagering against HBO every time a new fan favorite is brutally killed off from the show.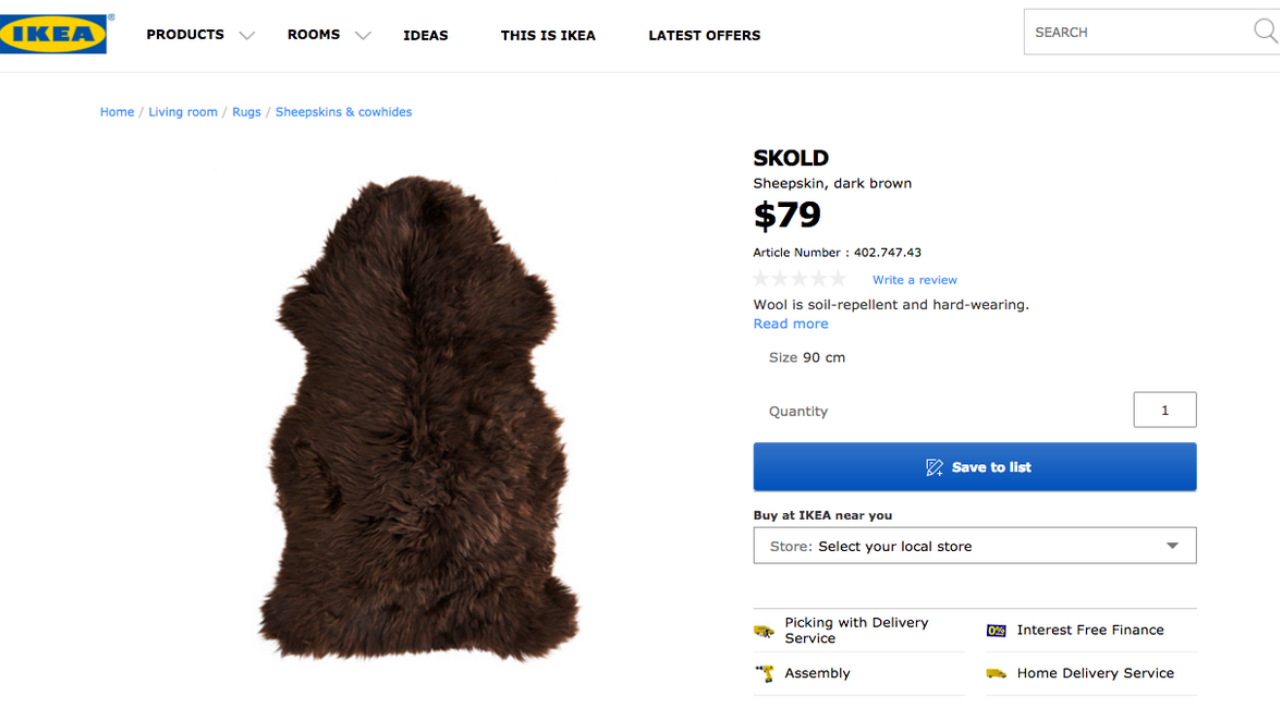 Anyway, because IKEA has instructions on how to build pretty much everything, including your very own DIY-home, they've released a handy-dandy guide on turning your sheepskin rug into a cloak Jon Snow would be very, very proud of.
They even gave it a name and everything. Leave it to IKEA.
However, IKEA's how-to is a little dumbed down compared to the work costume designers actually do on the show, take it from head designer Michele Clapton herself, who shows that a lot more than just a few basic steps goes into making the men of the Night's Watch look like they do.
She speaks about the custom work each piece receives:
"We take anything we can; we cut and we shave them and then we added strong leather straps. I want the audience to almost smell the costumes."