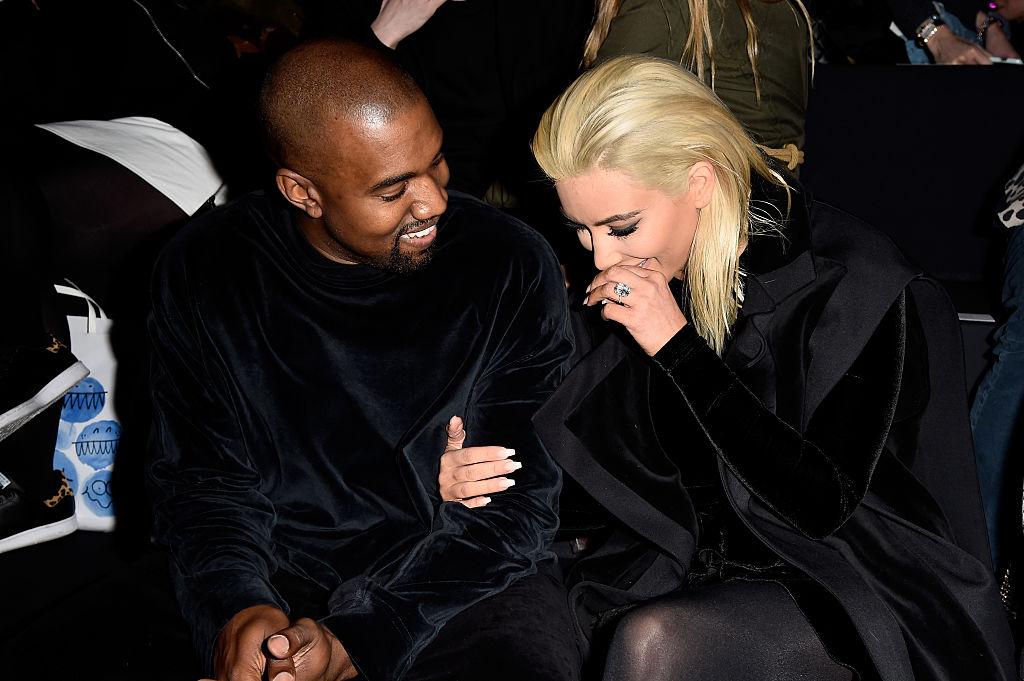 Photos Of A Happy Kanye West Emerge Online, And His Fans Are Overjoyed
By Aimee Lutkin
Some paparazzi caught photos of Kanye West out and about in Los Angeles late last week, but they started to go viral online over the weekend, after people noticed that West looked very changed: he's smiling.
West was hospitalized in November of 2016, following a difficult year with his wife Kim Kardashian, who was robbed at gunpoint in Paris. West also initially supported President Trump, even visiting him at Trump Tower, shortly before his breakdown. His reappearance has been slow, but fans think that West looks like he is taking care of himself, and look happier than he ever has.
There are also a bunch of people pointing out that these photos make him look as though he's gained weight:
Of course, no one commenting on how West looks from their phones actually has any idea what's going on with him. It may be that right now he's concentrating on other stuff and doesn't have time to hit the gym as much. It could be that he ate a lot of salt the day these pics were taken. We don't know!
But we do know that most fans want people to back the heck off:
Or they're just celebrating his look:
But most are simply glad he's looking glad:
Someone else also pointed out he was wearing an oddly cut T-shirt. Here West is looking like his usual self even more recently except, you know, the continued smiling:
Whatever is going on, Kanye West has given the world a lot of awesome music and folks are psyched to see what a healthier, more joyful West will be bringing to the table. Hopefully real soon.