It's kind of difficult to keep track of all the pop acts that flood the radio - probably because I'm becoming an old fart. Or probably because all of their music sounds exactly the same.
So I get it when artists do their most to try and stand out in a musical genre that's absolutely flooded with a lot of indistinguishable prattle.
But then there are some artists who are just better at owning the whole unconventional outfit thing. I don't know why they're better at it, but it just seems more like a true artistic choice than trying to get attention for merely being different.
So when pop singer Jade Thirwall of the group Little Mix decided to get as glowed-up as possible for her 25th birthday, people paid attention. She went with Candy Land-themed regalia and pushed the concept to the edge - in full drag queen mode, thanks to help from iconic drag queen/RuPaul's Drag Race alum Willam — who helped name her drag persona, "Shaneeda Nibbles."
She even was anointed with her own drag queen stage name: Shaneeda Nibbles, courtesy of William who was a contestant on Season 4 of RuPaul's Drag Race.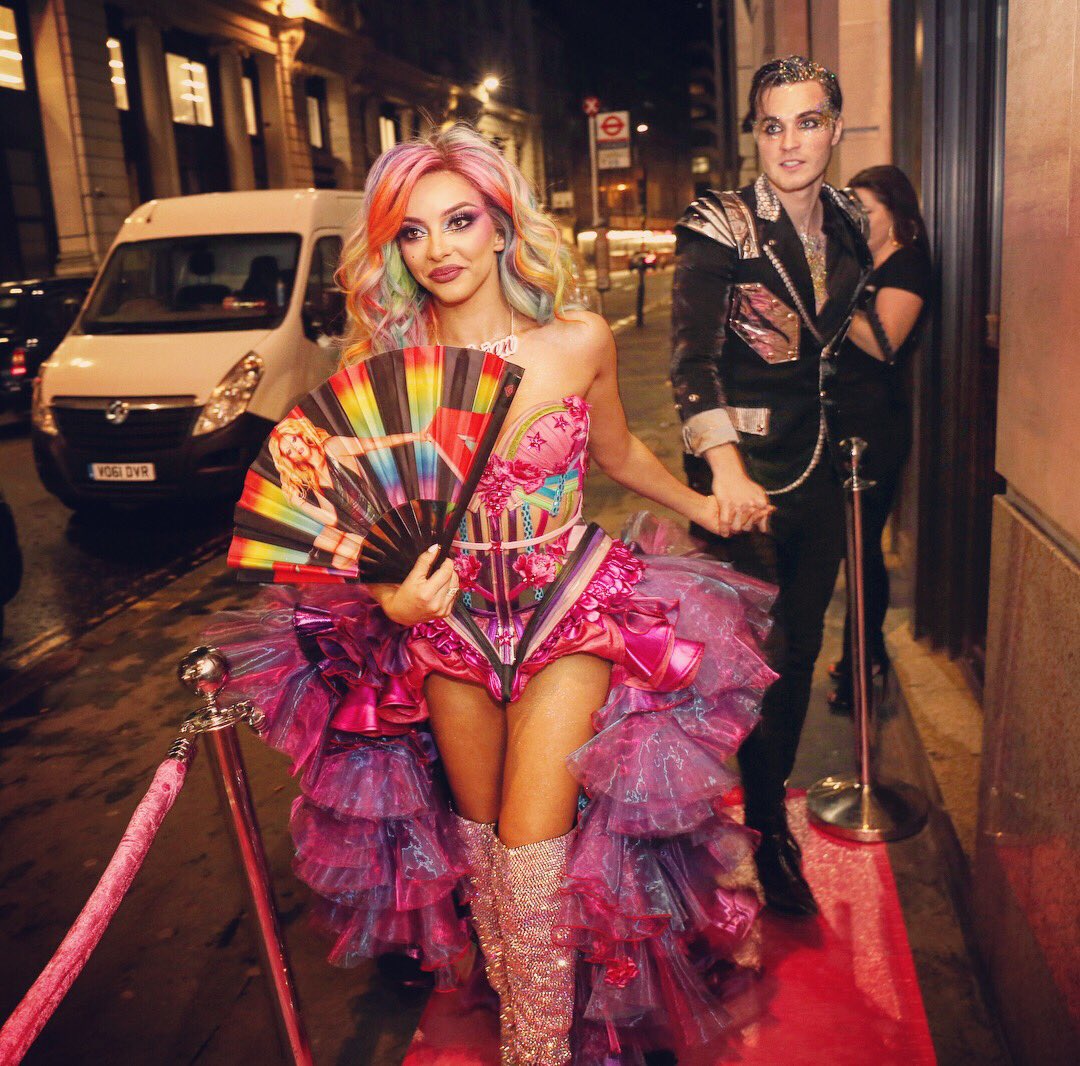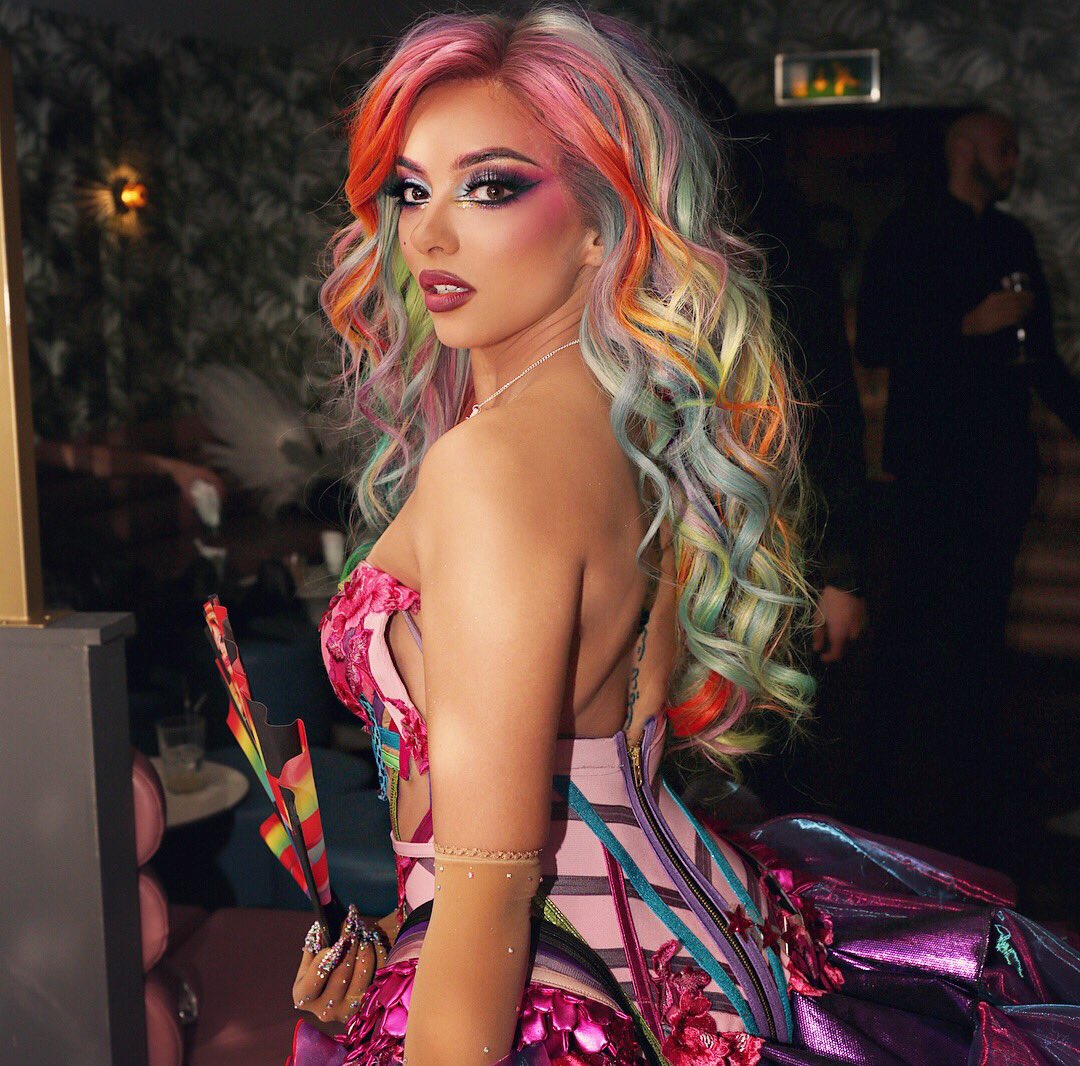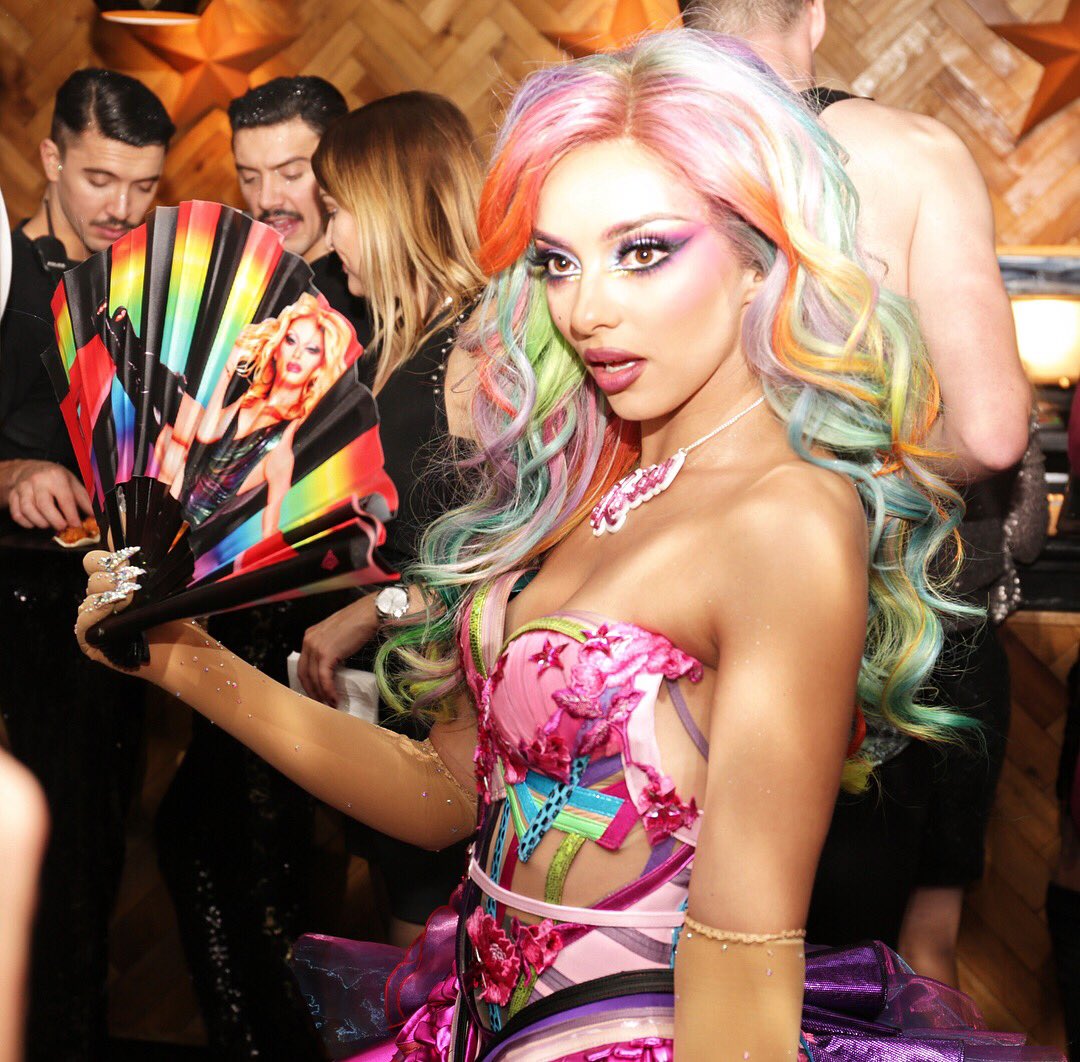 And the internet pretty much decided that Jade's Starbucks-Frap Drag look for her 25th birthday party, was indeed, great. We stan a queen who goes all out for her birthday.
Other members of Little Mix showed up as well, getting dressed to the nines for the drag theme.
The party itself looked incredible.
I don't have a drag queen persona, but I'd probably draw inspiration from WWE's Goldust if it meant I got an invitation to an event as turnt as this.