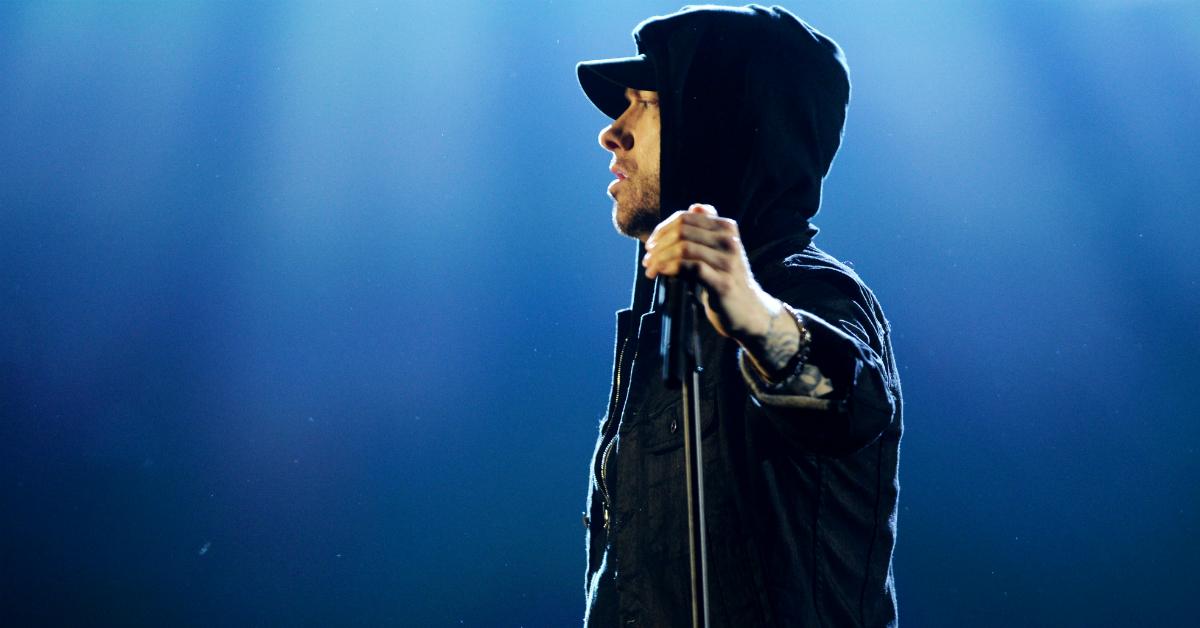 Eminem Just Admitted The Apps He Uses For Dating, And People Are Intrigued
By Mustafa Gatollari
In a scene that looked like it was taken straight out of The Interview, Eminem nonchalantly dropped a potential bomb of personal information during an interview with Vulture.
As far as celebrities go, Eminem is infamously private. So it was extra shocking to people that he casually admitted secrets about his personal life, and how he approaches online dating. But it was the specifics about his online dating that truly captivated the masses. In fact there was one fact in particular that people were quick to point out on social media: Apparently, he's on Grindr... A gay dating app.
No that's not photoshopped, that's from the actual Vulture article. Not only does Eminem use online dating apps like Tinder to look for potential hookups, he also said he uses Grindr.
But people aren't exactly sure if the rapper is telling the truth. More than that, people were nervous that he was actually mocking the LGBTQ community, something that he has unfortunately done before.
Others were wondering just why in the heck interviewer David Marchese didn't follow up on Em's mention of the popular gay dating app.
If you've listening to any of Eminem's uncensored music over the last few years, it's hard to miss his reoccurring use of homophobic words and phrases.
Which is why a bunch of people were confused that he could potentially be bisexual.
He has gone on record that the music he creates is channeled through a character that doesn't necessarily reflect his own personal beliefs. He was trolling people long before social media and the internet with his lyrics, and has openly admitted that he doesn't discriminate against people based on their sexual orientation.
Whether Em using Grindr is true or not, people can't stop talking about it.