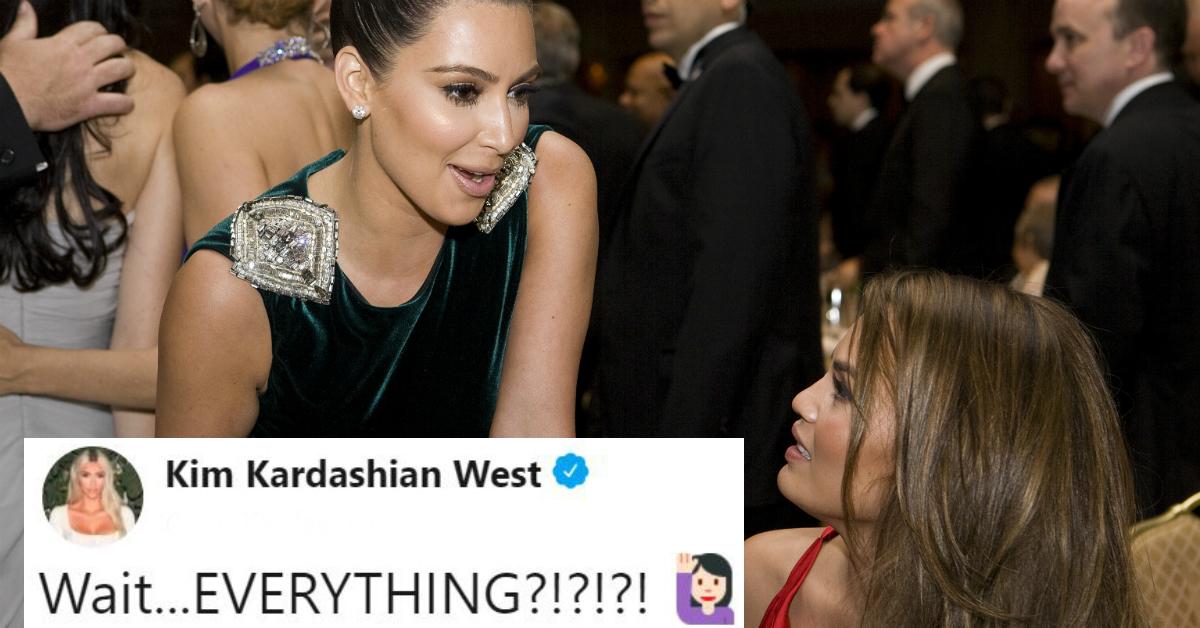 Chrissy Teigen Promised Kim Kardashian An 'Air Mattress' After Kanye West Tweeted This
By Mustafa Gatollari
And Teigen doesn't need to just sassily respond to trolls or former reality TV stars that managed to get elected President of the United States either, she also has some pretty hilarious exchanges with other celebrities.
Like when she read this tweet from a series of messages Kanye West had for aspiring creatives.
Something that Kim Kardashian made a joke about, you know, seeing as she is his wife and all.
Teigen, ever the good samaritan, offered up her air mattress just in case Kim was part of the "creative cleaning out process." As if Kim would ever sleep on one of those things, anyway. Remember, this is the same woman who was once making $1 million a minute selling emojis.
Kim furthered the joke asking the hypothetical question on everyone's minds in this fantasy: oh, what of the children?!
Do the husbands needs to get involved? Will another musician get what West meant by the tweet?
Teigen, seeing a fellow mother's pain, offered her up an elegant guest house solution.
While fun and definitely just the thing to lift one's spirits up, I hear you can feel everything when the other person moves when you're trying to sleep. Less than ideal if you need a solid 8.
Before the joke went too far, Kim wanted to let the world know that she was, indeed, just joking around with her pal.
In case you're wondering which tweets Kim's referring to, Kanye recently sent out a series of tweets with some advice for hopeful creatives out there.
Although Kanye's known for a colorful personality and to be a bit eccentric, his pointers were legitimately helpful.
He told artists to value their ideas and also prioritize their work over distractions or other contractual obligations, i.e. "money jobs" and things of that nature.
Then came the fateful tweet that was an extended thought of the "distraction" one.
And he urged creative minds to focus on the love in their work and not the fear.
Now even though his tweets were freely available, it didn't stop some people from thinking (or joking) that it was a cryptic way of him calling it quits with Kim K.
While some were a bit more vocal of their understanding that it was a joke.
Yes, even millionaire celebrities joke with their friends on Twitter, who also happen to be millionaire celebrities, just like you and your friends. Minus the millionaire part. And the fame and celebrity status. And the friends.