Ding, Dong Roseanne Is Dead, Plus Everything You Need to Know About 'The Conners' Spinoff
Roseanne is killed off, plus everything you need to know about 'The Conners' spinoff including the cast and premiere date.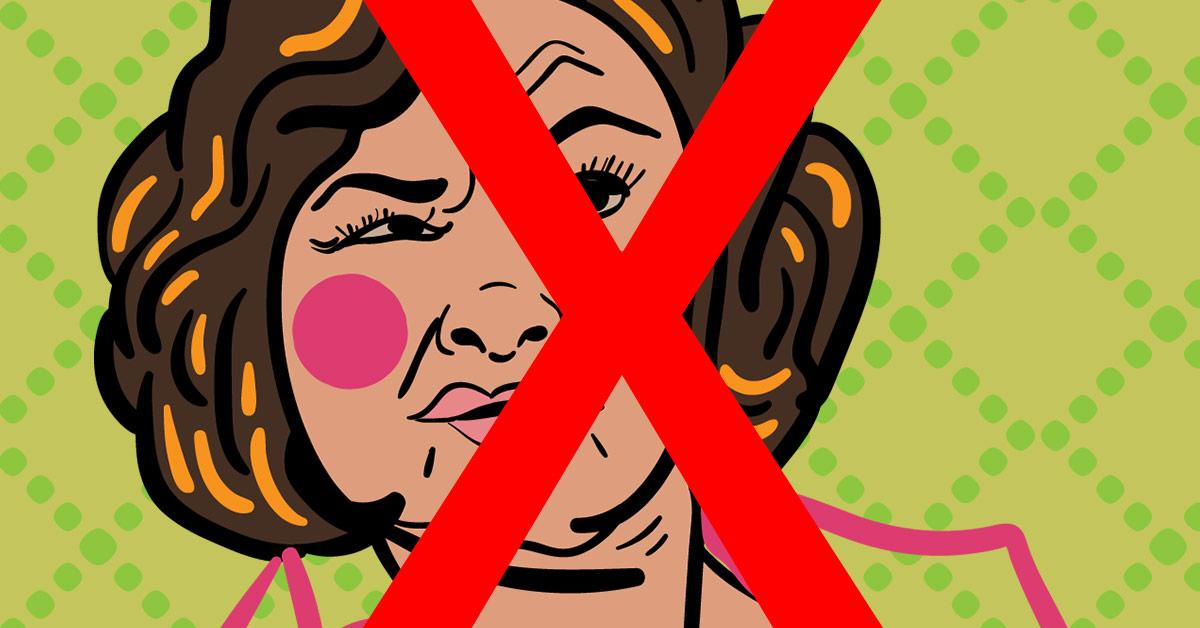 Shortly after Roseanne Barr's Twitter meltdown, ABC confirmed that they would be canceling her eponymous TV show. However, ratings speak louder than words — and the network decided to go ahead with a spinoff instead of axing Roseanne all together.
Article continues below advertisement
It wasn't long before fans started predicting how Roseanne would be killed off the series, something her on-screen husband John Goodman recently confirmed. "It's an unknown. I guess he'll be mopey and sad because his wife's dead," he told The Times of his character Dan Conner.
So, will she be replaced by Ashton Kutcher (a la Charlie Sheen) like one viewer predicted? Or will she die in the first episode after being denied healthcare treatment, as another surmised? Only time will tell, but what fans of the rest of the TV family do know is that...
Article continues below advertisement
Roseanne is coming back — sort of. 
The show is coming back in the form of a spinoff aptly called The Conners. Very little is know about the plot, but it was made very clear that Roseanne would not be receiving any financial compensation or be giving any creative input. And no, it was not picked up by FOX.
Article continues below advertisement
"The Conners' stories demonstrate that families can always find common ground through conversation, laughter and love. The spinoff will continue to portray contemporary issues that are as relevant today as they were 30 years ago," ABC said in a statement. The iconic family will continue to face daily struggles, such as "parenthood, dating, an unexpected pregnancy, financial pressures, aging and in-laws in working-class America," the network continued, with "love, humor, and perseverance."
When will The Conners air?
On an episode of Sara Gilbert's talk show The Talk, it was announced the 10-episode first season would premiere this fall — and ABC recently announced a Tuesday, October 16 premiere date. Scoring an 8 p.m. time slot, The Conners will be the opening act for a trio of family comedies, including Black-ish and Splitting Up Together.
Article continues below advertisement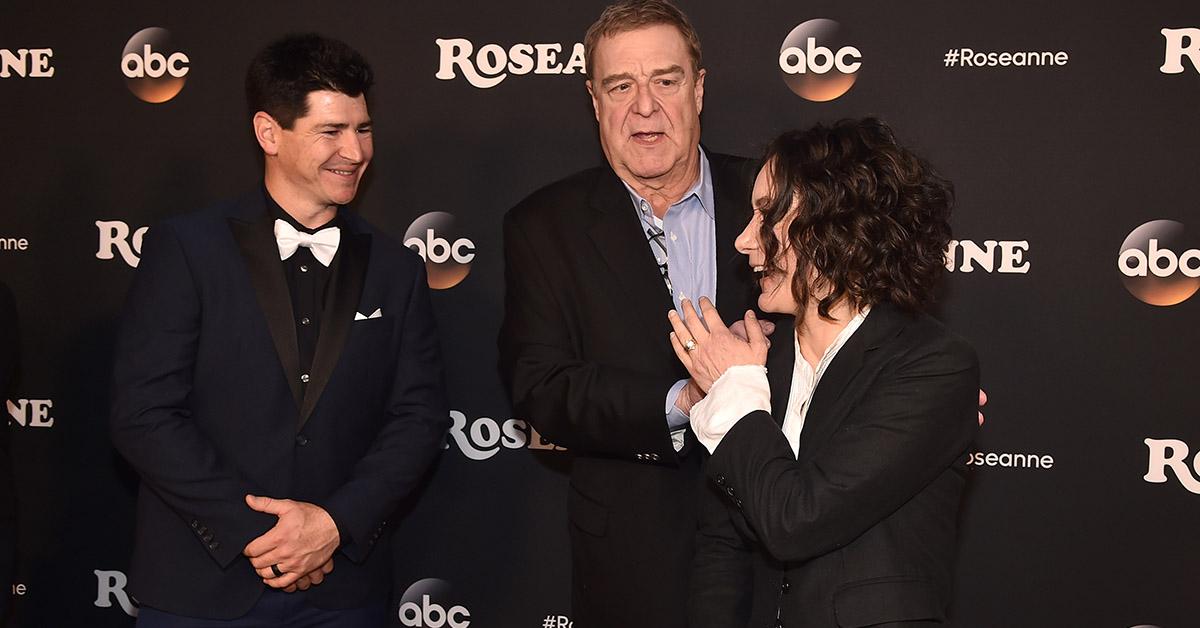 The Conners cast:
So, we know Roseanne will not be returning but what about the rest of the family? Breathe a sigh of relief because all the Conners are coming back for the spinoff. Along with John (Dan) and Sara (Darlene), Laurie Metcalfe (Jackie), Lecy Goranson (Becky), and Michael Fishman (D.J.), are officially returning. Also expected to return are Emma Kenney (Harris) and Ames McNamara (Mark).
Article continues below advertisement
To make the spinoff happen, Roseanne agreed to settle with ABC, producer Tom Werner, and Werner Entertainment to save the show following her controversial tweets. "I regret the circumstances that have caused me to be removed from Roseanne," she explained in a statement. "I agreed to the settlement in order that 200 jobs of beloved cast and crew could be saved, and I wish the best for everyone involved."
What did Roseanne tweet? 
In case you need a reminder, the 65-year-old actress was fired after insulting former Barack Obama aide Valerie Jarrett on Twitter — comparing her to the movie Planet of the Apes. Roseanne quickly deleted the tweet and apologized but it was too little, too late. "I apologize to Valerie Jarrett and to all Americans," Barr wrote. "I am truly sorry for making a bad joke about her politics and her looks. I should have known better. Forgive me — my joke was in bad taste."
Article continues below advertisement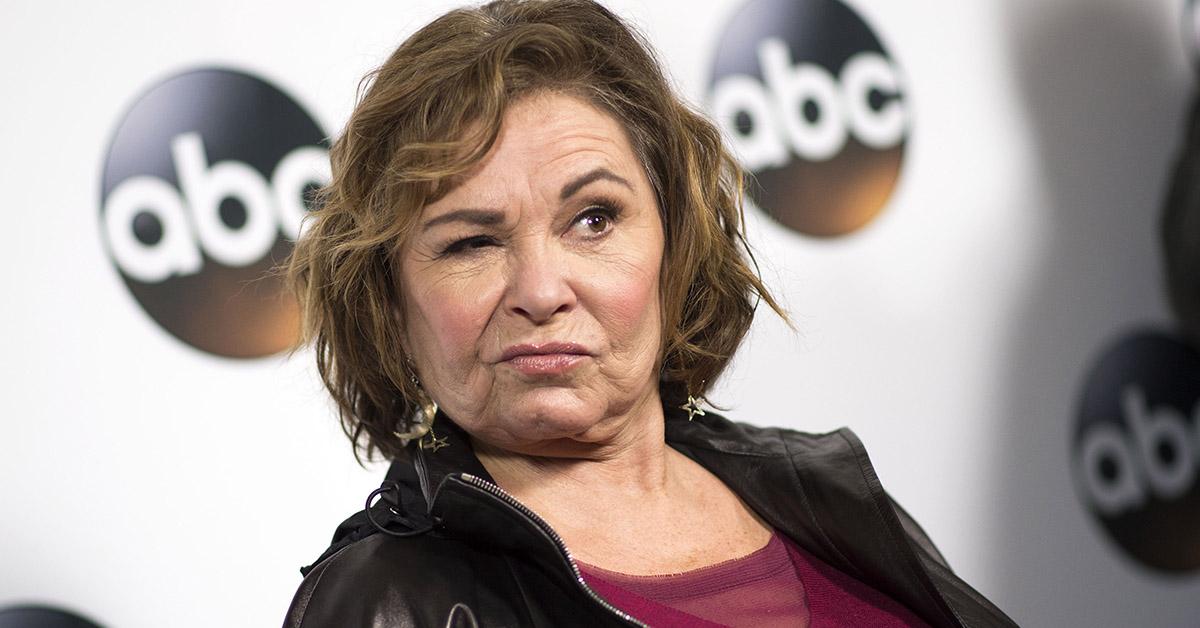 Her co-workers quickly distanced themselves from the former presidential candidate. "Roseanne's recent comments about Valerie Jarrett, and so much more, are abhorrent and do not reflect the beliefs of our cast and crew or anyone associated with our show," Sara Gilbert tweeted. "I am disappointed in her actions to say the least."
However, John Goodman defended his former on-screen wife recently, telling The Times, "I was surprised. I'll put it this way, I was surprised at the response, and that's probably all I should say about it. I know, I know, for a fact that she's not a racist."
We wonder if Roseanne will be tuning in to watch The Conners when it premieres?