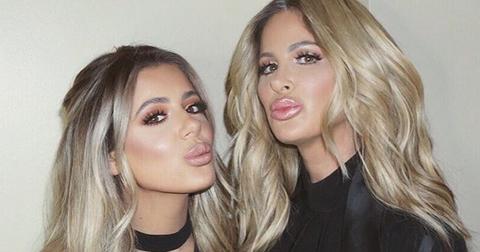 Brielle Biermann Is Following in Mom Kim Zolciak's Business Footsteps
By Gabrielle Bernardini
We've all become fans of outspoken Barbie-esque reality star Kim Zolciak-Biermann for her outgoing personality (and her fights with NeNe Leakes) on Real Housewives of Atlanta. However, thanks to her spin-off show Don't Be Tardy audiences have gotten to know her kids as well.
Viewers have taken notice of Kim's oldest child Brielle Biermann as the duo are total clones of one another. "I could watch Don't Be Tardy on repeat for the rest of my life Kim and Brielle kill me," one fan tweeted before another wrote to Kim, "I just wanted to give you a shout out and tell you absolutely love you and your beautiful family."
But wait, what does Brielle do for a living?
Well, for starters, the Bravo star is a total social media maven. The 21-year-old boasts more than 1 million Instagram followers and continues to make a name for herself as an influencer.
The blonde bombshell is definitely not relying on her famous mom to foot her bills. No, Brielle is making some serious cash starring on a reality show as well as representing brands online, such as, Fab Fit Fun, 310 Shake, and much more. Plus, Kim, Brielle, and sister Ariana are launching a makeup line called KAB Cosmetics, set to launch this month. Watch out Kylie!
You should totally follow Brielle on Instagram!
Following Instagram influencers can seem like a total punch in the gut when it comes to one's self-esteem, but Brielle's page is definitely one you should stalk.
As a full-time social media influencer, Brielle has an eye for taking a good picture. And, she also is not shy when it comes to giving fans an inside look into her personal life.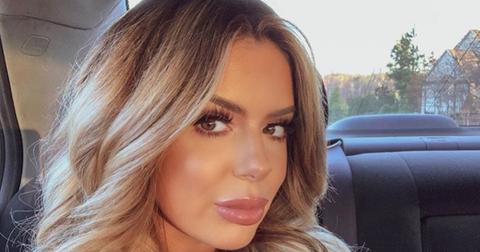 We love that not every picture is a retouched photo taken by a photographer. You can tell that some pics are just friends snapping a candid on a typical night out, or one that a friend or family member took. From pictures of her bikini body to pictures of herself eating to events she's attending, Brielle's page definitely has a nice variety, which we can totally relate to… at least the eating part.
While many fans praise the young celeb, Brielle does face the typical amount of internet trolls. In a recent bikini pic posted a few days ago, one user negatively commented, "What is wrong with your butt cheek?"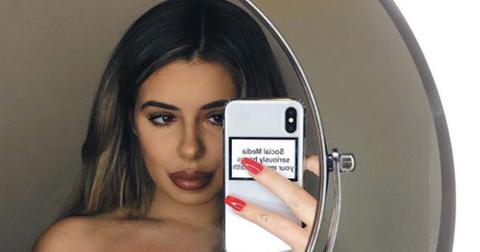 Feeling criticized, Brielle clapped back: "Birthmark smh." Brielle's mom Kim has definitely had her fair share of social media (and on-screen) squabbles, so we are not surprised her eldest daughter replied back.
Who is Brielle Biermann dating?
Currently, Brielle is seemingly single. While her dating life has been on the DL, the reality star did previously date Chicago White Sox pitcher Michael Kopech. The couple dated for nearly two years before deciding to call it quits last March.
In a since-deleted tweet posted on March 15, 2018, Brielle confirmed the breakup news. She tweeted: "It is true. We have a lot going on right now we decided it would be for the best. What's meant to be will always be."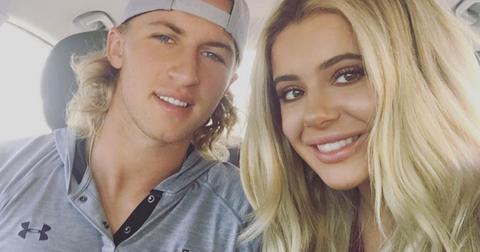 According to People, the two initially met through an acquaintance before Michael reached out to Brielle via Twitter. The DMs definitely flew as the pair started dating quickly after the exchange.
Catch Season 7 of Don't Be Tardy premiering on February 17 on Bravo.