Kirpa Sudick Blames Being Basic for Her Chin Injury on 'The Bachelor'
Fans are convinced they know what happened to Kirpa Sudick's bandaged chin on 'The Bachelor.'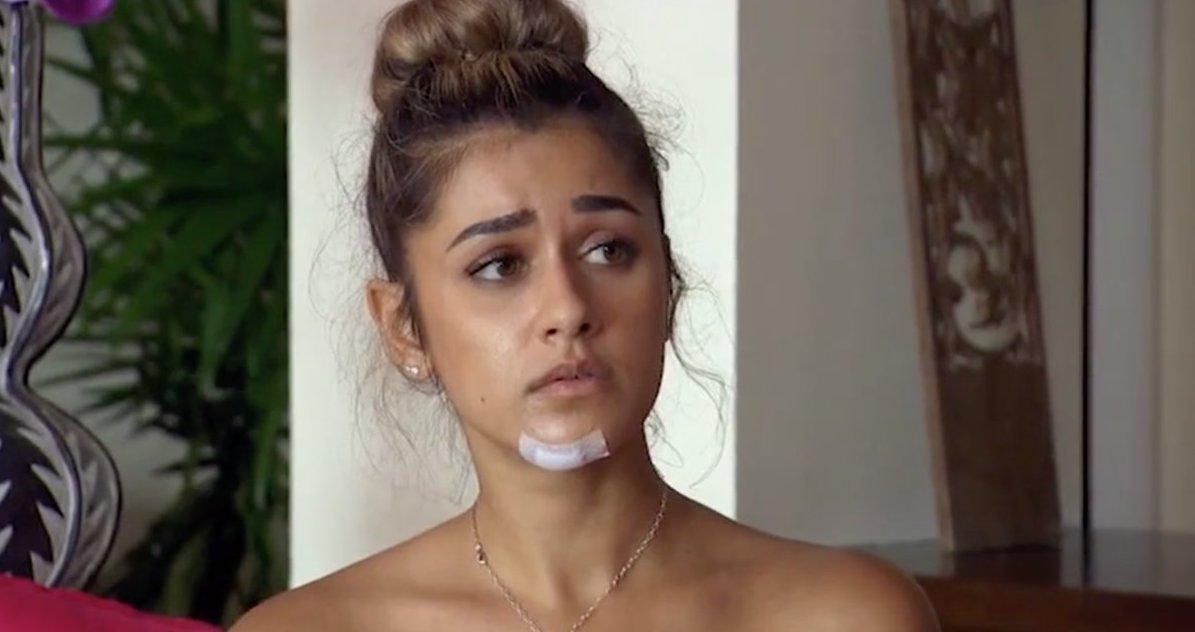 There was an elephant in the room during last night's episode of The Bachelor – and this time it was not Colton Underwood's virginity status.
Article continues below advertisement
It was the mysterious bandage contestant Kirpa Sudick was rocking on her chin throughout Thailand that ABC did not feel the need to explain. We love a good cliffhanger but seriously?!
"Who is Kirpa??? What is her story? What happened to her chin? GIVE HER THE SCREEN TIME SHE DESERVES," one viewer tweeted before another added, "One hour in and Kirpa's chin band-aid is still a mystery."
So, what happened to Kirpa's chin on The Bachelor? 
Before revealing what happened to her chin, Kirpa had some fun with Bachelor Nation on Twitter, who had plenty of theories of their own. "You got meeee," Kirpa responded when one follower suggested she only wore a bandage to go viral. Another suggested she was paying homage to the OG bandaid wearer, rapper Nelly, while another fan pointed out, "I guarantee you that Kirpa is the coolest and most normal of the bunch. How do I know this?! BECAUSE NORMAL PEOPLE WITH NORMAL REACTIONS TO THINGS NEVER GET SHOWN."
Article continues below advertisement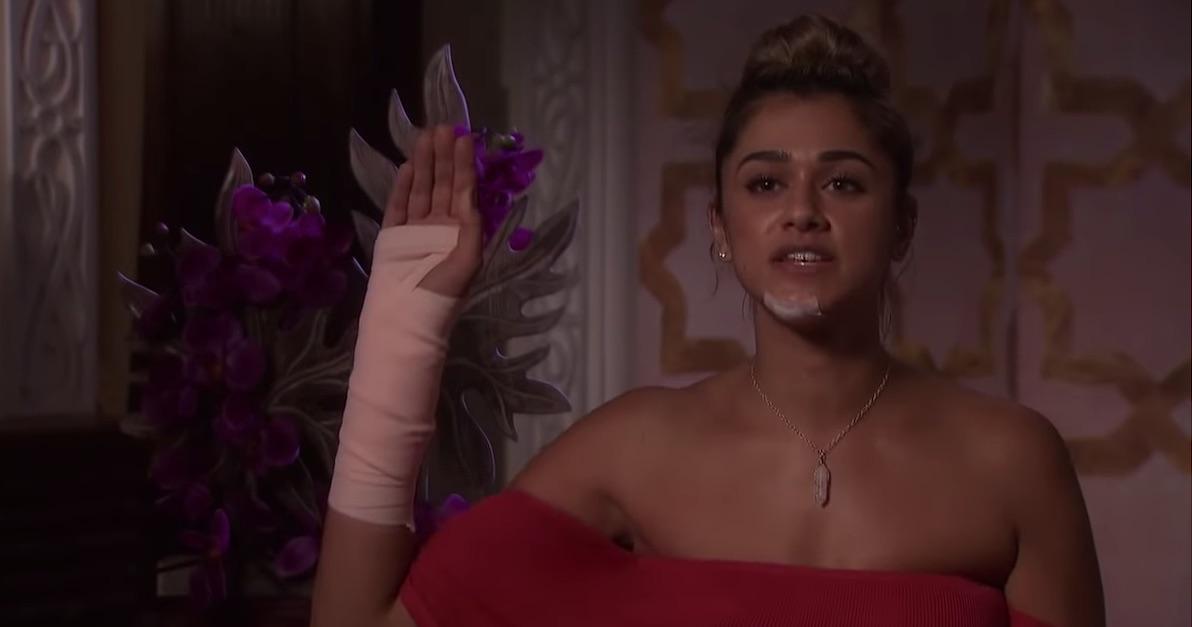 Well, it turns out Kirpa got injured doing a very "basic" thing. "When I first got here, I was like this is gorgeous, but Thailand's f--ked me up, not in a good way," Kirpa said in a deleted scene (why it was deleted, we do not know). "I was trying to be basic and take a picture in front of the ocean at the start of a sunset, but it had rained and I forgot about that, so rocks and water: slippery."
Article continues below advertisement
The 26-year-old dental hygienist from California continued over footage of her in the hospital, "So, five stitches later and a sprained wrist and here I am." Ouch!
Article continues below advertisement
Unfortunately, her injury was not enough to earn her any alone time with Colton, who has yet to pick Kirpa for a one-on-one date. However, before her viral bandage, Kirpa's claim to fame was her focus on Colton's oral health. "I really hope that Colton flosses because being a dental hygienist that is one of the first things I tend to gravitate to," she said. "It would be a good experience to clean Colton's teeth... and with Colton that's as close as you can get right now so I'll take it."
Kirpa is not the first contestant to get injured on The Bachelor (or The Bachelorette)... 
On Becca Kufrin's season of The Bachelorette, NFL player Clay Harbor broke his wrist playing football on the reality dating competition and was forced to exit to show while David "Chicken Guy" Ravitz was seriously injured after falling off a top bunk. "I'm used to sleeping in a king bed," he said on the show. However, he remained in the competition.
Article continues below advertisement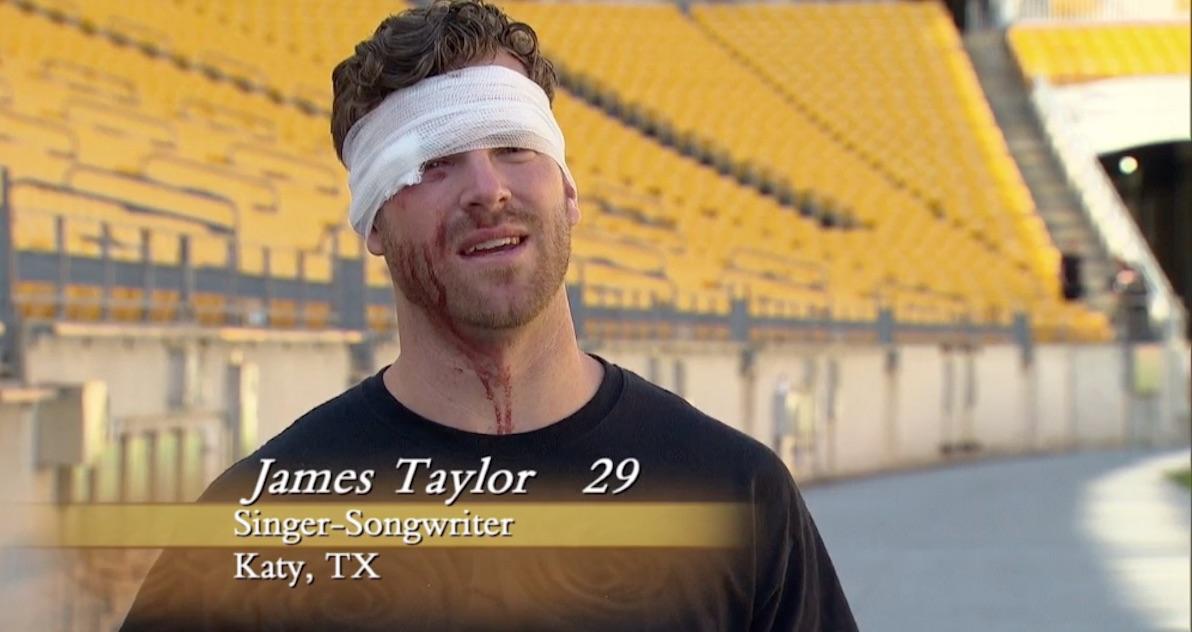 Then there was James Taylor, who was also hurt on a football date during JoJo Fletcher's season, and wrestler Kenny King, who sustained an eye injury during a Viking group date with Rachel Lindsay.
Who knew dating was so dangerous? Watch The Bachelor Mondays at 8 p.m. EST on ABC.