The 'Frozen 2' Trailer Was Just Released and Fans Are Already Obsessed
The highly-anticipated sequel to one of Disney's most popular forays into 3D animation has fans very, very excited.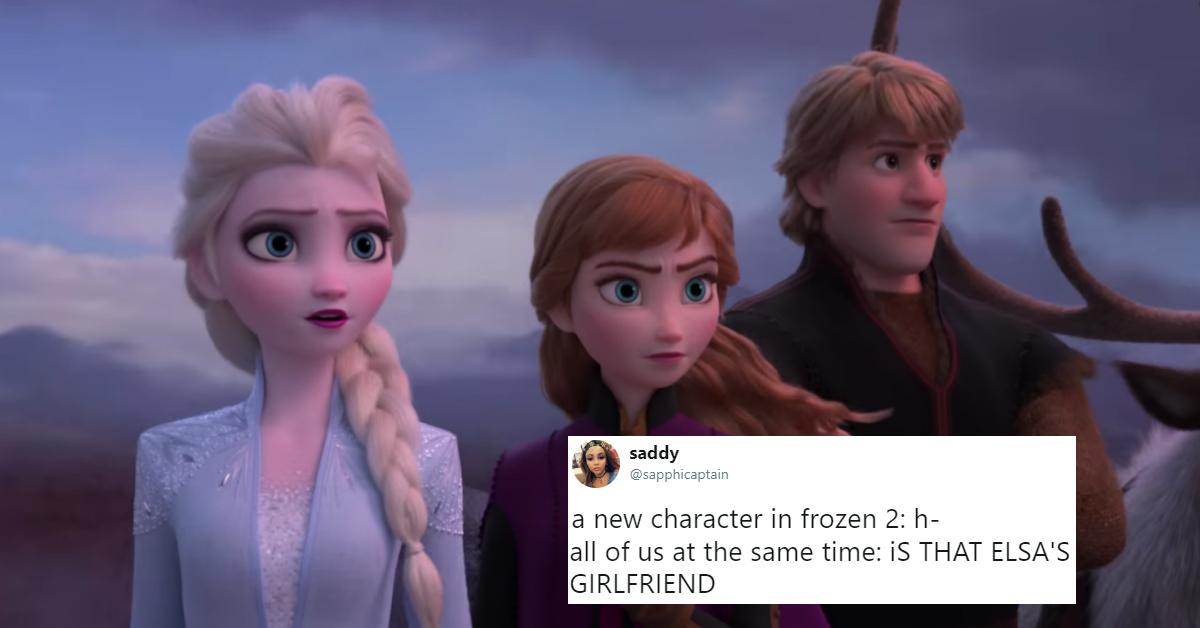 Disney just dropped the trailer for the hotly anticipated Frozen sequel and it's leaving fans with a lot of questions, rather than answering the burning one that is seemingly on everyone's mind: will Elsa have a girlfriend in Frozen 2?
Judging from what we see in the trailer, it hasn't really been confirmed, unless the introduction of a new female character is the lucky lady, but she looks kinda young. I know Disney historically doesn't care about that, but, come on, it's 2019.
Article continues below advertisement
The first film was an absolute box-office juggernaut for Disney and the blight of parents' YouTube and Netflix accounts everywhere. Ask anyone with a kid how many times they've listened to "Let it Go" and their answer will almost always be the same: "I know what true madness is, for I have transcended what I thought the human mind was capable of sustaining."
While the first movie certainly had some dark-ish elements (overthrowing a government by demonizing and enslaving a Queen, and a woodsman who was raised by annoying little rock monsters), this second film seems to go all in on the "dark and gritty" sequel trope.
For instance, Kristof is rocking a sword in the film, so it looks like he could be out of the ice-selling business for good. We see it in the trailer when Anna rips it out of his sheath and then slashes at something off-camera. We don't know what, but it might have something to do with the ominous, vague threat that's putting their land at risk.
The way the trailer starts is also gritty as heck, too.
Article continues below advertisement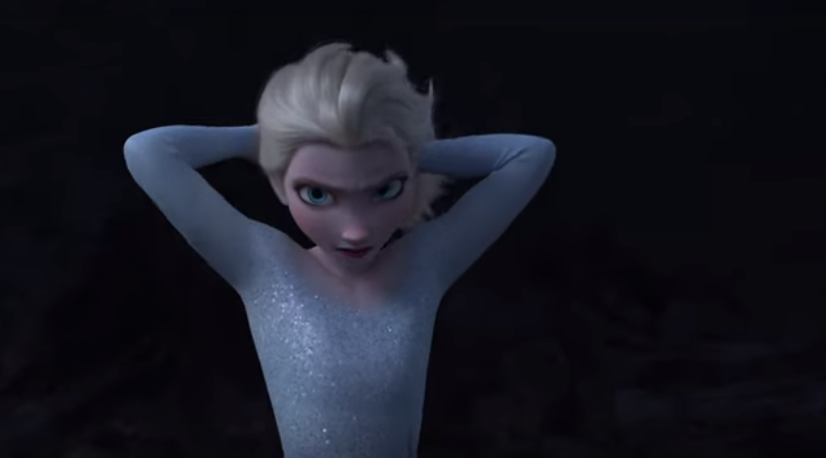 For some unexplained reason, Elsa is stranded on what looks like a beach (or maybe she's just practicing her powers?) covered in black rocks and sand. She has nothing but her powers to get her off the Island, and she's gotten pretty good at using them. For instance, she's basically turned herself into an Ice Jesus and can briefly walk on water. Dealing with the huge crashing waves that keep knocking her down and pushing her back to shore, however, is a whole other story.
Article continues below advertisement
Who is the new character in Frozen 2?
Then there's the mysterious young woman we see surrounded by autumn leaves in a forest, who witnesses a Kristof-looking dude being tossed around like a rag doll. Does she have wind powers? Or is she just a bystander witnessing the whole thing go down?
People are fascinated and are demanding answers, and some are speculating if talent Evan Rachel Wood and Sterling K. Brown, who are attached to the project, have anything to do with these roles.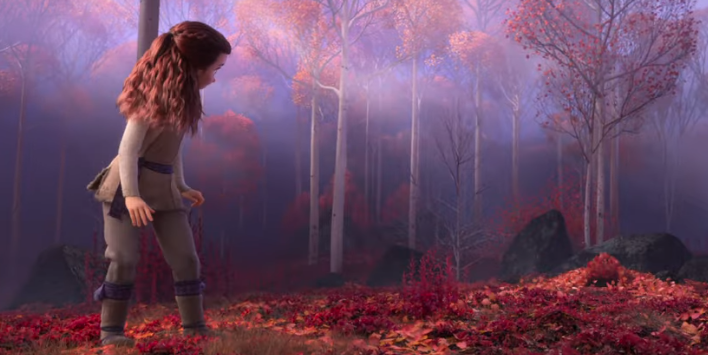 Article continues below advertisement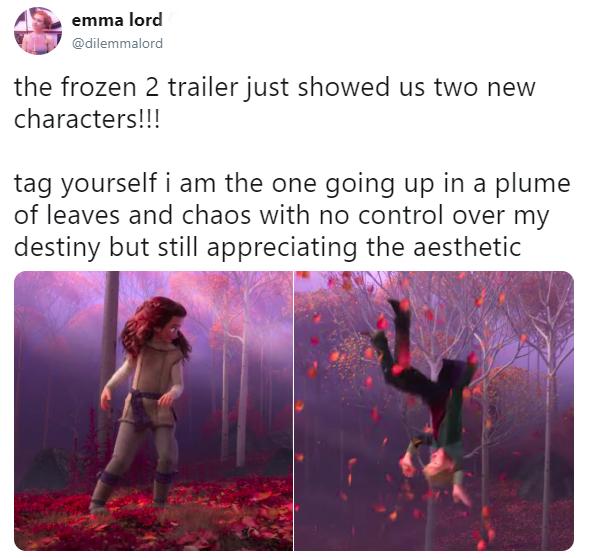 If fans are wondering whether or not Olaf finally up and melted in his pursuit of enjoying the ultimate summer vacation, well fret not. The magical talking snowman is back in action. We can see him being protected by the Ice Queen herself as she blasts away at some entities (of the villainous kind, presumably) in the trailer.
Article continues below advertisement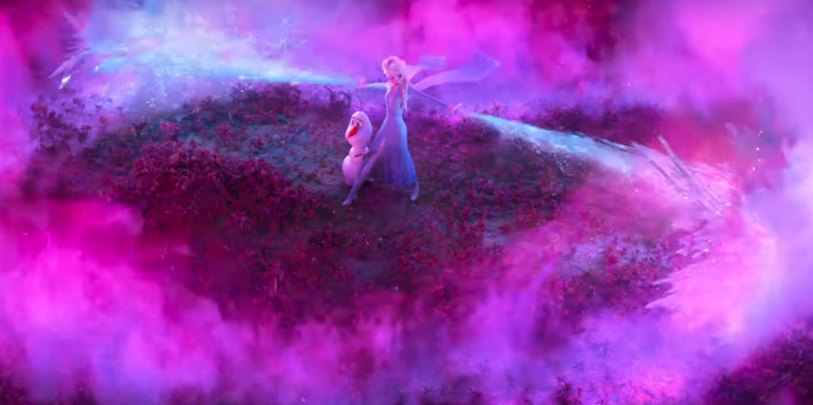 Are visiting an autumn land in the new movie? What's the new threat? Why is Kristof riding a reindeer into what looks like a gigantic battle? Will Elsa get a girlfriend in this new movie? Why was Frozen on Broadway just so terrible?
So many questions, and so much potential for new memes.
Article continues below advertisement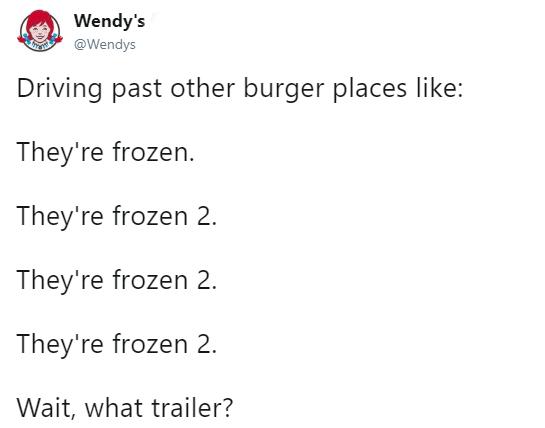 Article continues below advertisement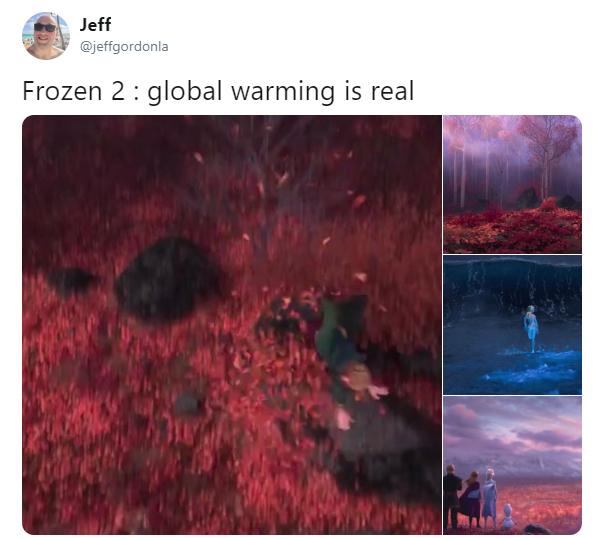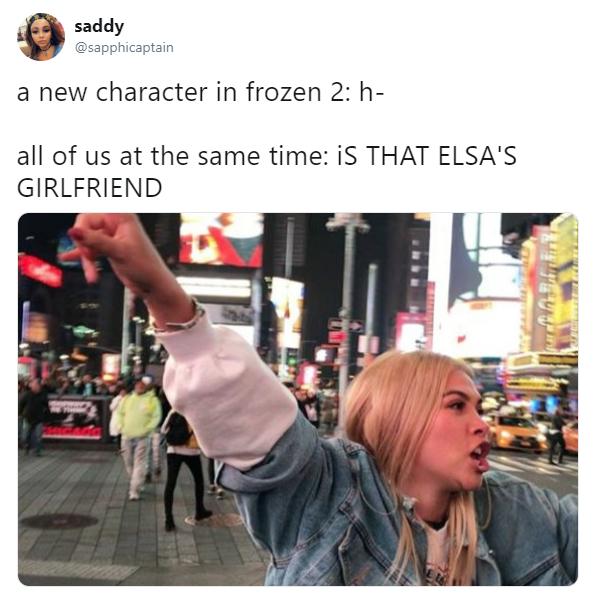 Article continues below advertisement