I know that M&M's world is a scam. I know that they're going to charge me an arm and a leg for subpar chocolate in a little candy shell. I know that the second I step foot in there and walk out with a bunch of crap that I'm going to feel like an utter fool because I could've gone to my neighborhood CVS and gotten way more chocolate for a fraction of the price.
That doesn't mean my heart doesn't wander every time I show up there. That doesn't mean I don't wonder what it's like inside that store dedicated to those tiny pieces of chocolate with every flavor variation known to man kind. I mean, I could get all sorts of M&M's in there. The pretzel ones? The crisp ones? Peanut butter? Almond? Maybe even buy a few plain ones to throw in the trash where they belong? MY GOD.
If you can't tell I'm a sucker for junk food, so whenever I hear that a new flavor is coming out, my ears perk up.
Like the newest M&M's flavor that I'm sure isn't going to be delicious even though it sounds delicious: CUPCAKE.
That's right, the candy that you use to top cupcakes with (or mix into ice cream or bake right into cookies or put in your cereal because you're a stoned fat bastard like me) has gotten a bona fide cupcake flavor and the folks over at Delish even had a batch of some sent their way.
They're currently a Target exclusive, meaning you'll have to head over to your nearest "Fancy Wal-Mart" to pick up a bag if you want to try them out.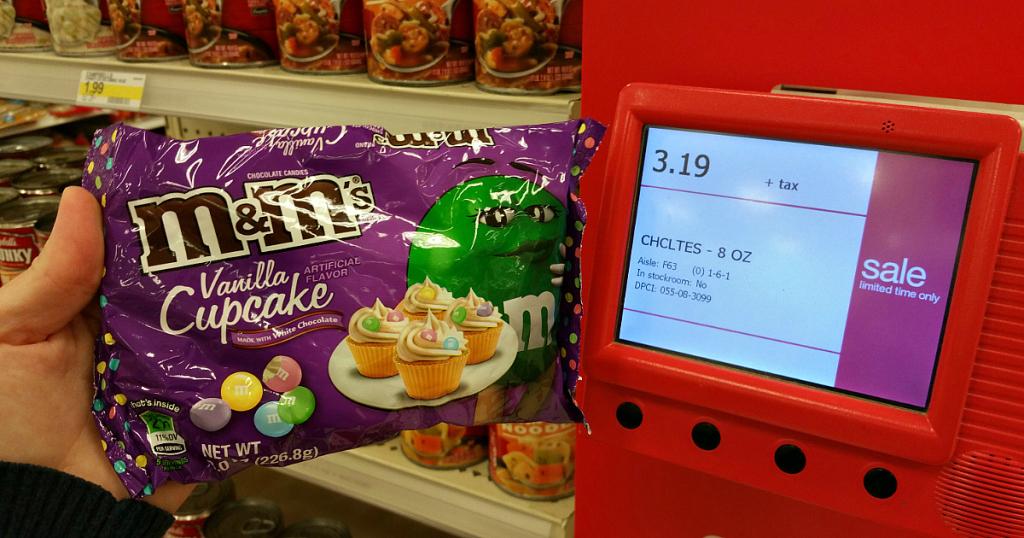 Delish describes the candies as having a white chocolate base that are larger in size than regular plain M&Ms to pack in the extra cupcake-tasting goodness. Flavor-wise, they describe it as "birthday cake fudge." So if cake batter is your thing, then you're in luck.
They should be available in all Target stores now. Anybody interested in trying these bad boys out?