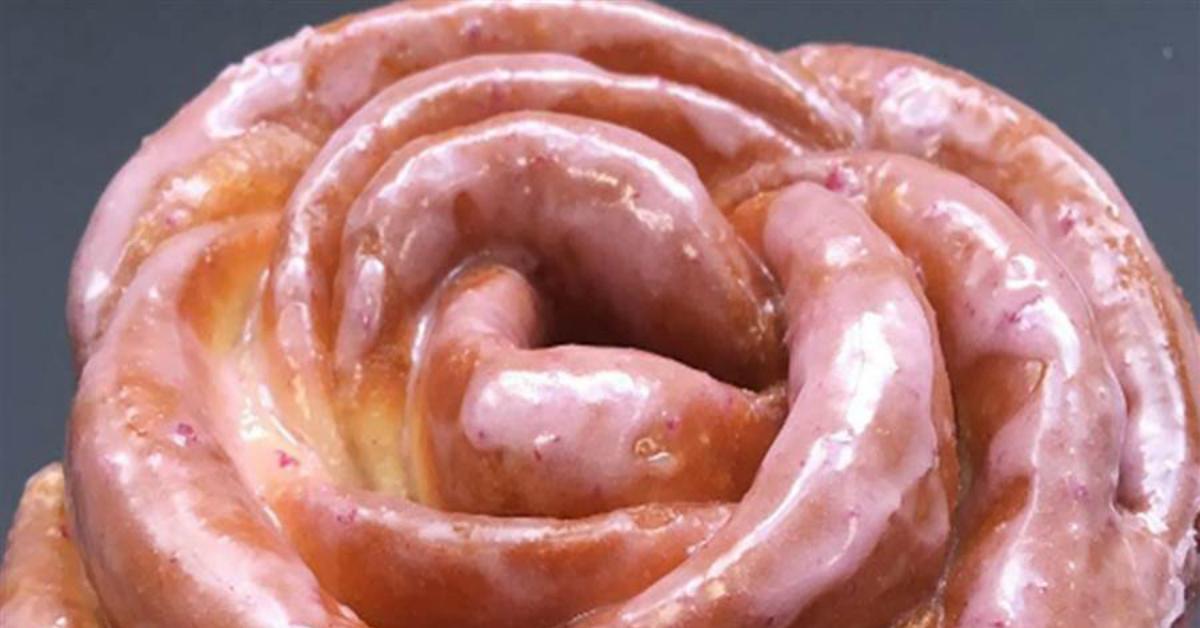 These Rose-Shaped Donuts Beat A Traditional Bouquet Any Day Of The Week
By Mustafa Gatollari
Getting someone a dozen flowers is a thoughtful and kind gesture but it's kind of played out. Plus flowers wilt and are expensive. They're awesome to get in the moment but you probably don't think back to that time you got some really awesome flowers -- it's the gesture you remember more so.
But what about getting them a dozen donuts? Slightly less romantic, but definitely yummier and likely to be a bit more memorable even though it is a bit morning office routine-esque in nature.
But what if you could somehow combine the two? No, I'm not talking about genetically modifying plants to look like miniature donuts. We're talking about an actual bouquet of amazing donuts delivered right to you. YES PLEASE.
I'm talking about these rose-shaped donuts offered by Doughnut Plant. Feast your eyes, and your mouth, on these sugary delights:
Mark Isreal, owner of the New York-based chain, came up with these deliciously beautiful flower designs for Mother's Day, according to The New York Times. We thank him cause these are AWESOME:
The petal-riffic donuts come in three different flavors: strawberry, Italian blood orange, and rose.
The rose donuts are being offered "indefinitely" at all Doughnut Plant locations.
The cost for one of these bad boys? $5 each. Not a bad deal all things considered. Flowers would probably cost like 6 times that much at the bare minimum!
Check out Doughnut Plant's website here if you're planning on picking one up. It'll certainly be a hit for anyone with a sweet tooth. It sure as heck beats flowers which wilt and die and don't taste nearly as good! Try it out next time you're sick of getting the same old gifts for you significant other.
[h/t The New York Times]