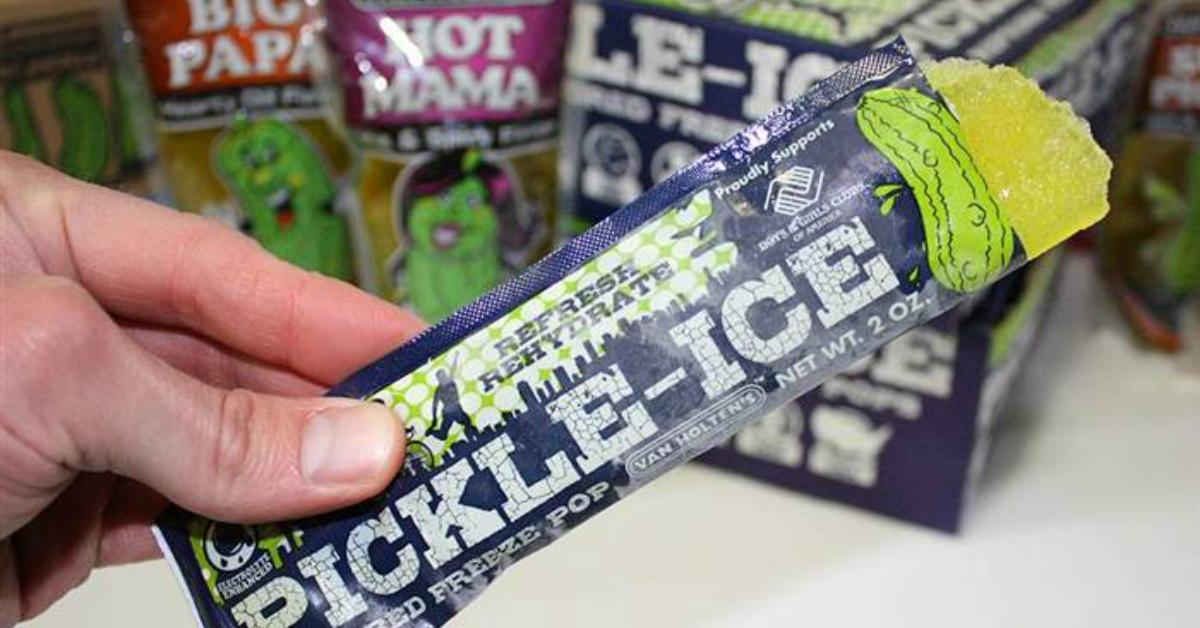 Pickle Juice Popsicles Are The Saltiest Way To Cool Down This Summer
By Mustafa Gatollari
I don't know what the heck the deal is with people trying to make foods out of pickle juice that shouldn't be made out of pickle juice.
First, you had Grandpa Joe's Candy Shop, who thought it'd be a good idea to release Pickle Juice Soda. Many were grossed out, but unbelievably so, there were some people who actually liked the stuff and were excited to try it out.
But it's not stopping at Pickle Juice Soda, or even pickle juice shots you see "cool" people slamming down at your local bar.
Because someone, somewhere, thought it'd be a good idea to freeze pickle juice and sell it as ice pops. I am not kidding you.
Wisconsin-based company Van Holten's struck a deal with Walmart, which will start carrying the salty pops nationwide. But it turns out that these things were popular in Texas and other southern states for a while.
Eric Girard, VP of sales for Van Holten, says that pickle pops and snow cones are really popular among high school athletes and can almost always be spotted for sale at local games.
"I would say it tastes as close to drinking straight-up pickle juice as you can," Girard told Today, like it's a good thing.
The pops are packed with electrolytes (because of the salt content) and are also seasoned with turmeric, which helps to reduce inflammation.
Bob's Pickle Pops is another brand that started selling their tubs of pickle-ice in a skating rink in Texas. Nine years later and the company is growing. They've also been featured on the Food Network show Chopped Junior, which helped to nearly double sales.
Are you down to try one of these? Or have you been slurping them down for years now? (h/t today)