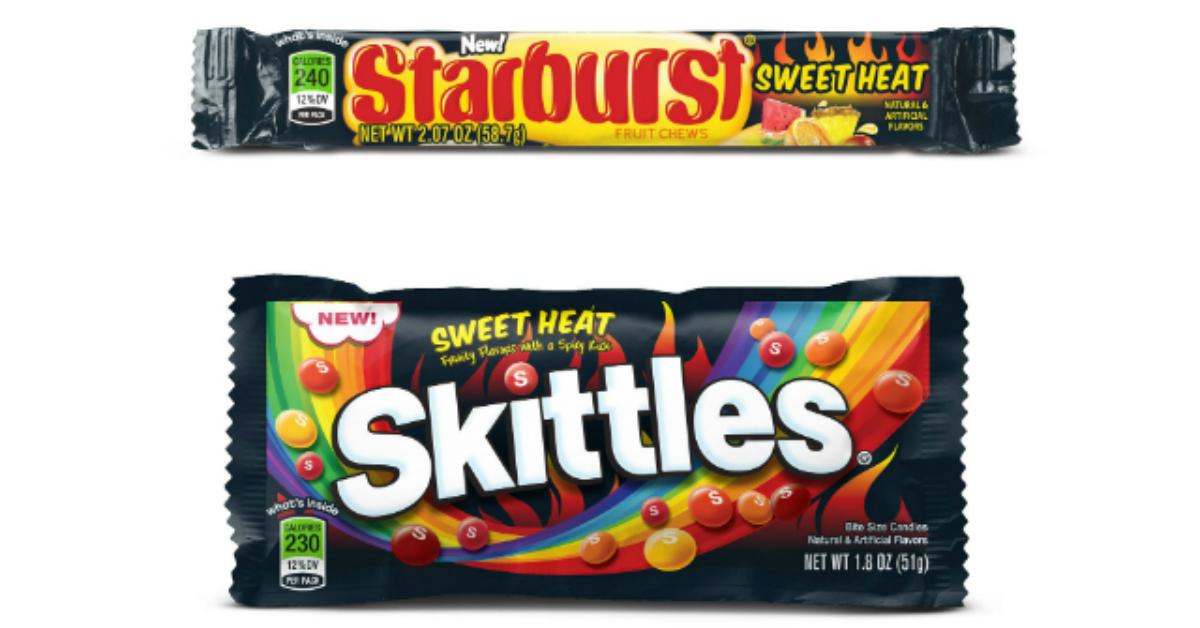 Spicy Skittles And Spicy Starburst Are Here With Their 'Sweet Heat' Flavors
By Mustafa Gatollari
I don't know what is up with food manufacturers recently, but it seems like they're really getting into making things that shouldn't be spicy, spicy.
It started off with spicy Doritos and Cheetos which makes sense since they're both salty snacks as it is and spicy and salty have historically been a great combination. No complaints there.
Then came the spicy chocolate, which is something that literally nobody on this planet asked for. No one has ever eaten a chocolate bar and thought to themselves, " Boy, I really really which this burned my tongue and throat on top of tasting great. It's the only thing missing from the overall experience." No one.
And now manufacturers seem to be going out of their way to release a spicy version of anything and everything just to see what sticks and what doesn't. Unfortunately, people love gravitating to food trends and a few of these may make it past the limited time promotion they were originally intended for.
And while spicy candies aren't exactly new, there are some classic fruity confections that you probably never thought about adding a dash of hotness to.
Like Skittles and Starburst.
People reports that a Wrigley representative let them in on a little secret PR: The company's going to be releasing 'Sweet Heat' editions of their Skittles and Starburst candies this December.
A kick of fire isn't the only thing the Sweet Heat versions of this classic treats are packing: They've also got some new flavors.
Fiery Watermelon, Blazin' Mango, Flamin' Orange, Sizzlin' Strawberry, and Lemon Spark can be found in the upcoming black bagged Skittles.
The Sweet Heat Starburst carry on with the tropical fruit theme, as well.
You'll be able to unwrap Fiery Watermelon, Strawberry Mango, Flamin' Orange, and Pipin' Pineapple. So if you're not a fan of the dreaded lemon pieces, then you're in luck. They both cost the same at .99 cents for a personal pack and $3.19 for a bag, which is usually about 14 ounces.
When people heard of the new flavors, there were some mixed reactions.
If you're dying to try these out before the winter, you might be able to taste them at candy expos in your area. For example, there was one in Chicago that just happened and the Sweet Heats made an appearance there. Who wants to give these a shot?