All right so you've used a post-it before, right? Not only were they developed by Romy White, but it turns out that tons of people have been using them wrong.
Like, totally wrong. And it took this beautiful man with a non-beautiful last name, Martin Schapendonk, to teach the internet how to post-it properly.
So you more than likely peel your post-its like this: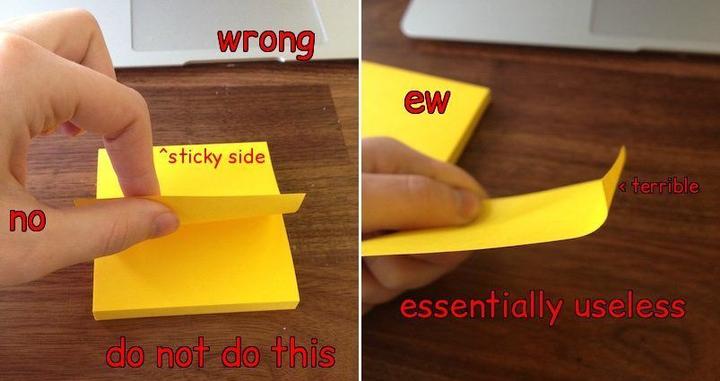 Yes, this is disgusting. But we have always assumed this is how you're supposed to peel a post-it, and this is how they're supposed to look. No matter how dumb and unappealing. The problem is that we are peeling the post-it from the end opposite to the sticky side. This is very, very dumb.
But what were to happen if you pulled the post-it from the sticky side itself? Glory. That's what. Sheer glory.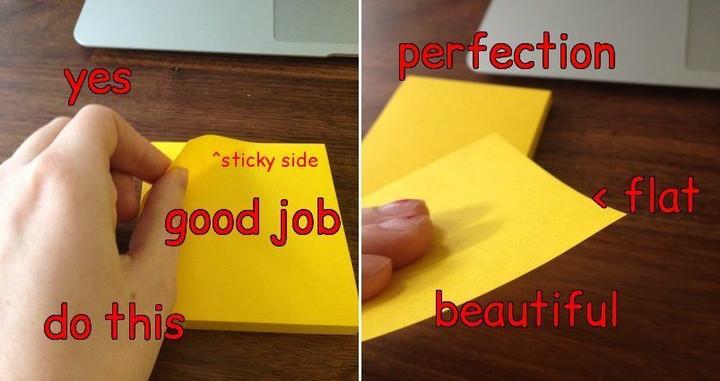 Yeah, that's the way it's supposed to look. Flat. Precise. Nice. Sleek. Slick. Just take a look below.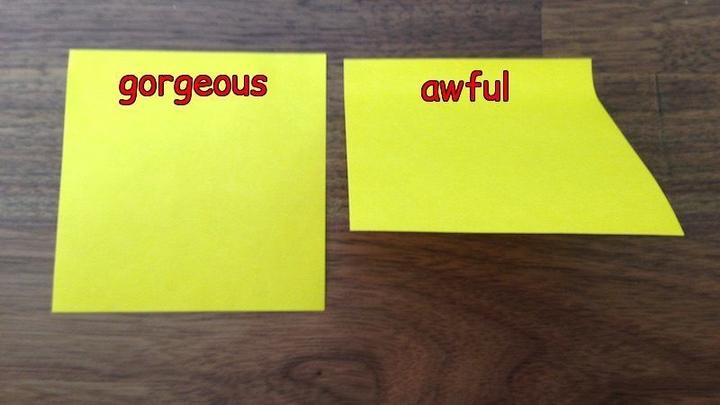 It turns out that Post-Its aren't the only everyday items we've been messing up. A lot of people incorrectly load their dishwashers by placing big items, like plates, over the detergent dispenser. Doing that can keep the detergent from effectively cleaning all of your dishes.
There's also a much more effective tool for opening those stubborn key rings than your nails. You know staple removers? Wedge the teeth between the coils, then press down to separate them in order to get your keys on. Works like a charm!