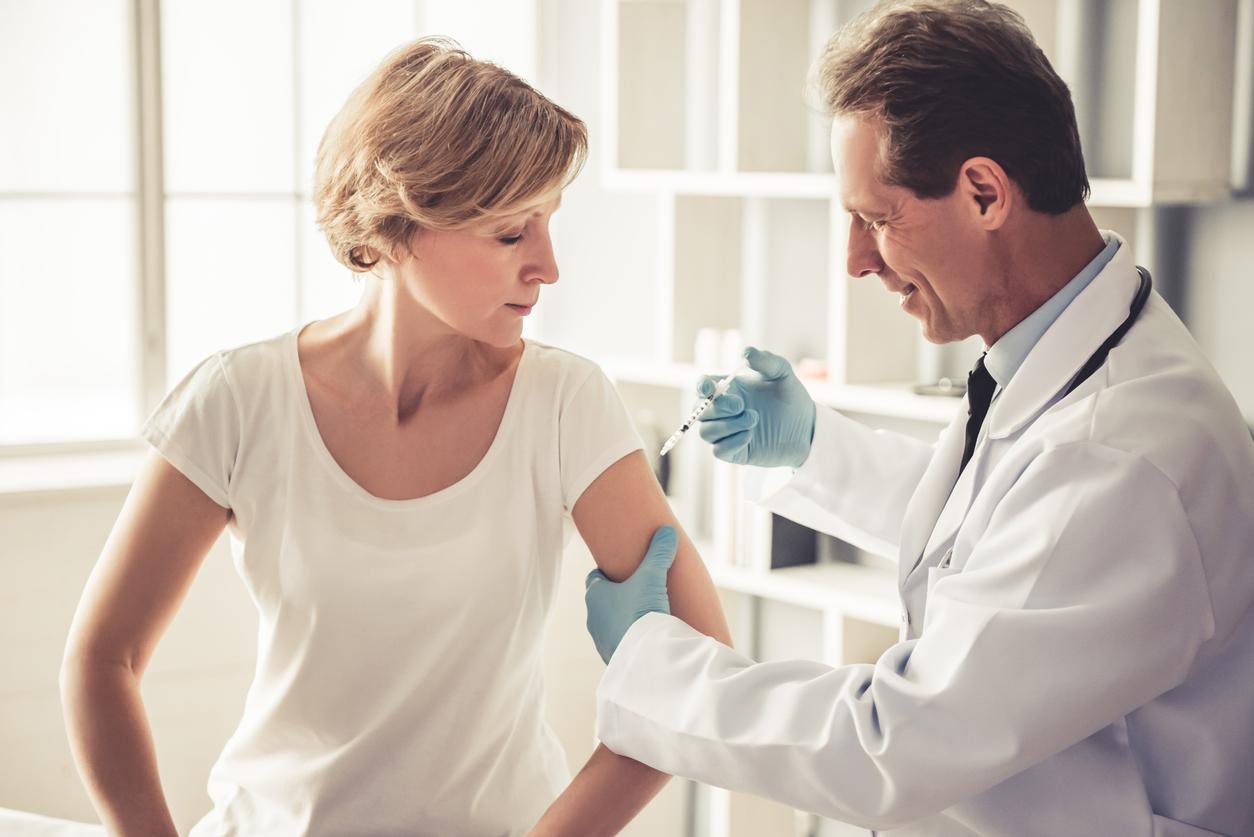 New 'Depression Vaccine' Could Prevent Soldiers From Developing PTSD
By Mark Pygas
Rebecca Brachman is a 34-year-old neuroscientist at Columbia University. And she thinks she may have found a drug that instills a mental resilience that allows people to go through a horrible experience without reliving it in a distressing way afterward—a kind of vaccine against a very specific kind of depression.
In 2014, Brachman was studying the emotional behavior of mice and as part of the process, gave them some ketamine, which has had several trials as an antidepressant for severe depression. But the drug was known to wear off in a few hours in mice.
But weeks later, Brachman decided to hold another experiment with the same mice to see how they deal with chronic stress conditions. Brachman found that the mice that had previously taken the drug were completely inoculated against the depressive symptoms usually associated with that type of experiment.
Brachman ran the experiment several times over, and concluded that ketamine seems to enhance stress resilience and prevent triggers that would usually damage the mental health of mice. The exciting thing? This wasn't treatment for depression, it was prevention.
If it works in humans, Brachman believes that a drug could be developed to be given to soldiers before they go to war, and aid workers before they head to disaster zones, and prevent them from having any emotional experiences that could develop into depression or PTSD.
According to a 2012 Congressional Budget Office report, the cost of treating soldiers that develop PTSD cost the Veterans Health Administration (VHA) $1.4 billion from 2004 to 2009. The VHA spends around $8,300 per soldier in their first year of treatment, with $4,000 each year for the following three years. That's not counting the thousands of soldiers who are believed to go undiagnosed.
Brachman is currently developing her own version of such a drug, and hopes to begin testing on humans next year. At the moment, it's designed to inoculate those at risk of developing severe depression because of their job or an experience, and not those who are genetically prone to mental illness.
In a talk at the TED2017 conference, Brachman pointed out that 1 in 5 people have a diagnosable mental health condition in a given year, and it is the leading cause of disability globally, according to the World Health Organization. Right now, the only real option is treatment, so any preventive measure could improve the lives of millions of people.
Brachman explained that, like the the majority of Americans, she's seen the destruction that chronic depression and bipolar disorder can inflict firsthand through the people in her life.
"I think once we have treatments for diseases, or preventions for them, it really changes the conversation. Things are stigmatized in part when there's nothing you can do about it. They're also mythologized when there's nothing you can do about it. From my experience, it's more common than not. I've shifted my perspective from some people have mental illnesses to almost everyone I've ever met has had some direct experience."
Brachman stresses that her drug would only be for those at risk of developing severe symptoms, and that for the average person, a balanced diet and exercise can be enough to help prevent symptoms developing. The same can be said for her mice, with exercise being "almost as robust as the drugs" in her experiments. Though she recommends anyone who believes that they've already developed symptoms of depression consult a doctor.