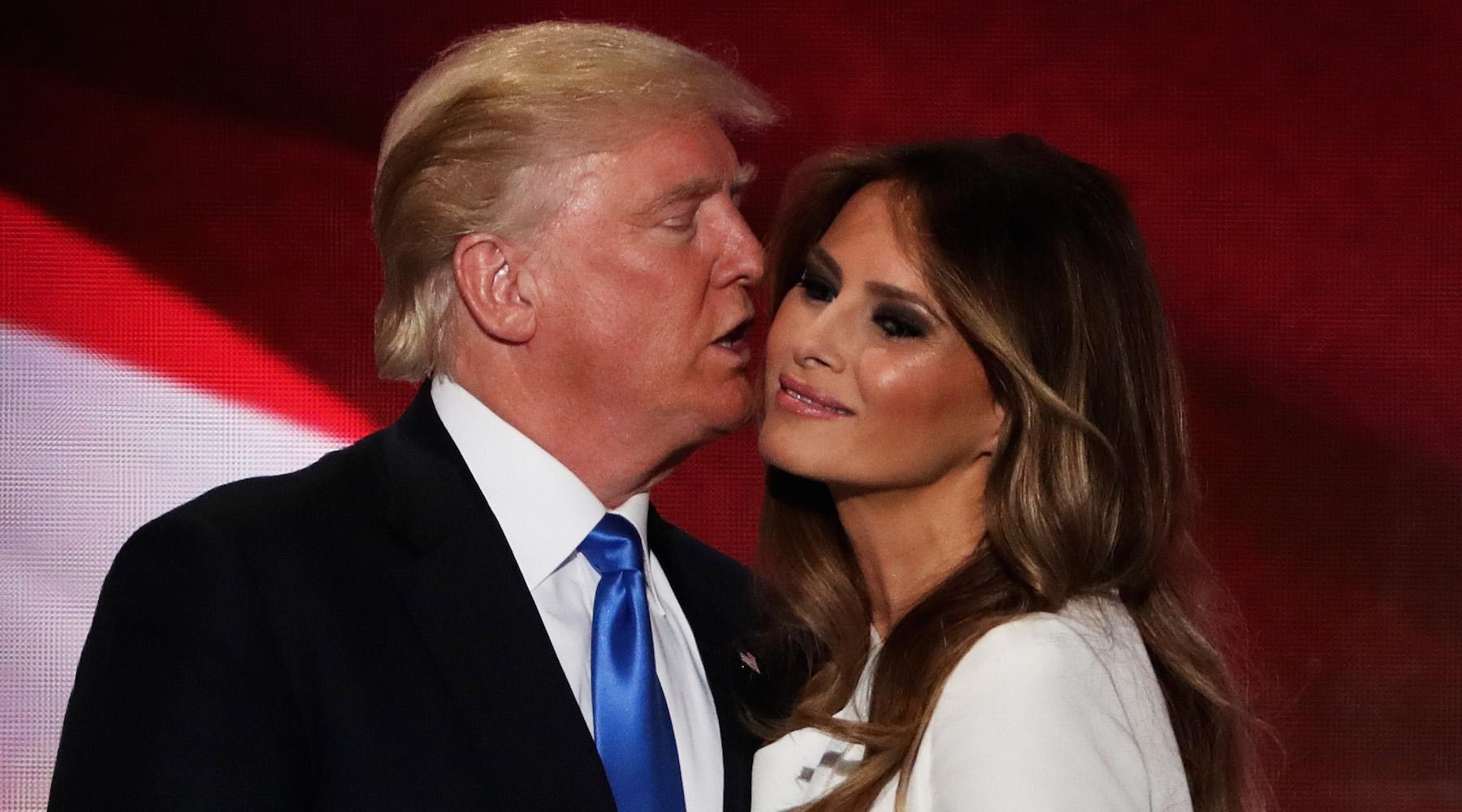 The Most Cringeworthy Times Women Have Avoided Donald Trump
By Aimee Lutkin
There are always some real awkward moments when interacting with people, especially the opposite sex. Sometimes, someone just gets deep under your skin and literally makes it crawl whenever you are around them. These people can be creepy or just really rub you the wrong way. Its probably not the best when that person is the leader of the free world.
Because Donald Trump is on camera so often, we catch a lot of his awkward interactions with women. The most recent one happened on July 6, with Polish First Lady Agata Kornhauser-Duda. It looks like she completely turns away from him at the last second to shake hands with Melania, and his face goes dead, like a stunned fish:
In reality, the Polish president is sympathetic to Trump, and she did eventually shake his hand, probably just thinking that manners dictated she greet the other First Lady first. But it was easy to believe the rumor that she refused, because there are so many other instances where it seems that women have tried to swerve on coming in close contact with the Donald. Mostly his own family.
Here's Tiffany Trump seemingly avoiding a kiss at a 2016 debate:
Here's Ivanka Trump not avoiding him and getting grabbed by the hips by her own dad:
Here's his wife slapping his hand away:
Here she is just subtly avoiding helping him down the stairs:
Trump's tendency to grab people and try to dominate them with an embrace or handshake is so well known, that Hillary Clinton actually prepared for how she would avoid it along with preparing for debates, as you can see in this hilarious video:
But occasionally he meets a woman he seemingly wants to disrespect by ignoring, instead of grabbing:
As rude as I think his exchange with Angela Merkel was, I think she dodged a bullet there.