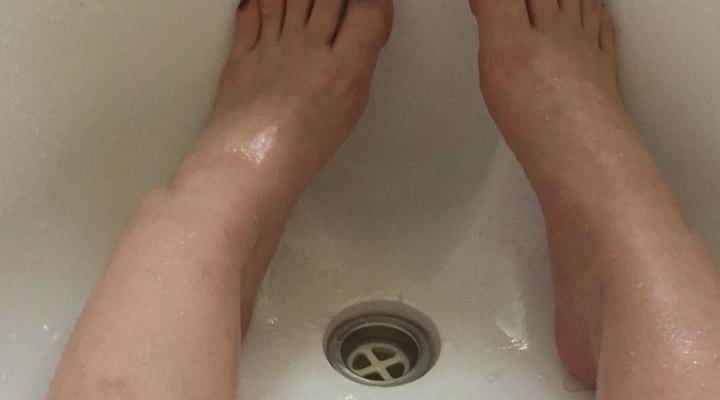 Woman Posts To Internet After Being Stuck In Bath Thanks To Coconut Oil
By Mustafa Gatollari
Home remedies can be good sometimes. If you've got a cold or your throat is feeling kind of lousy and you just don't want to take anymore medicine, I find that a combination of hot water, organic Nature Nate's honey, ground ginger, some tumeric, and two squeezed lemons really does the trick. I love it, actually.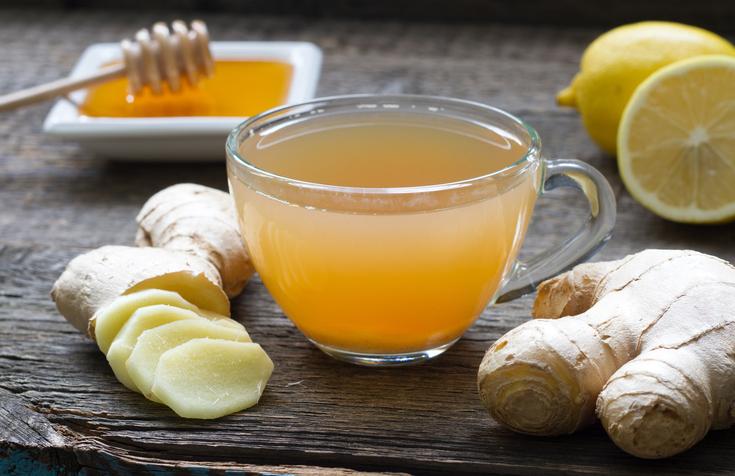 But sometimes, home remedies aren't good at all. Sometimes they hurt more than they help. Like my grandmother used to do this weird thing with a cracked egg that's supposed to help you if you have back pain. Don't ask where the hell they learned to do this, it's some old Albanian villagers technique. The person's back would never get better. I think them being pissed off at their back-egg smell would just distract them from the fact that they had pain in the first place.
And if there's someone who realized that home remedies don't always work as advertised, it's this woman who got stuck in a bathtub.
She made a desperate post to Imgur after draining her tub and realizing there was no way she was making it out of there.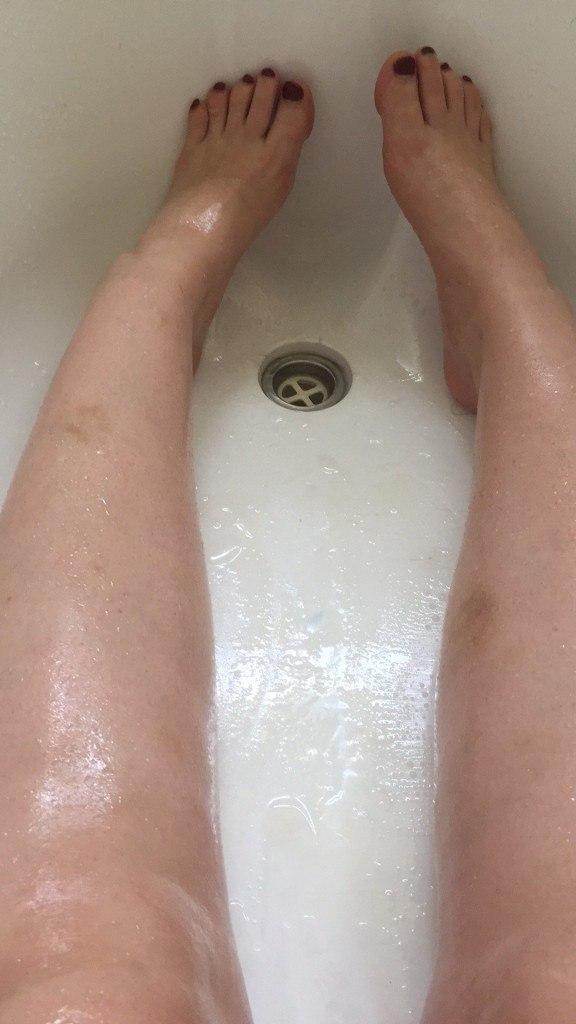 "Here is a funny and current story."
"I am stuck in a bath. I can't actually get out of my bath tub. Why? I've go a chest infection and some fever so I'm home sick. I also can't turn my head. Took some antibiotics and a Valium and thought- i will have a relaxing bath. I found some bath salts. Lit some candles and poured in some coconut oil- now I am realising it was too much coconut oil. Went to get out after pulling the plug and I just slide around like a giant greased up potato in a roasting dish. There is no traction. No grip. Just me and my fat body slipping around covered in oil. Fuck home beauty remedies. SOS."
She could've probably just turned the tub back on and wiped herself down, but being sick, having neck pain, and being all valiumed out isn't probably a recipe for clear thinking.
As funny as it is to laugh at her misfortune, turns out getting stuck in bathtubs is a pretty common occurrence.
Like this poor kitty who didn't have it in them to get out of the bathtub.
And if you've ever heard of William Howard Taft, the 27th president of the United States, you may know that the dude got stuck in a tub due to his corpulence.
Don't believe me? Well it's a Snapple fact, so it has to be true.
Others got stuck in bathtubs out of pure shame.
The sad woman slathered in coconut oil shared her troubles to Imgur, and the community was offering up all sorts of helpful advice.
"Flop your arms over the side of the top and ooze out of it like a zoidberg." - AsAliveAsARock
Others were reminded of a certain It's Always Sunny in Philadelphia Moment.
She was able to finally extricate herself from the bath tub, though.
"I escaped by refilling with water and cleaning the bath with closet soap like product. Took 30 mins. White girl idiocy at its greatest." - denshan
But I think she's still stuck in the tub till this day. (h/t imgur)