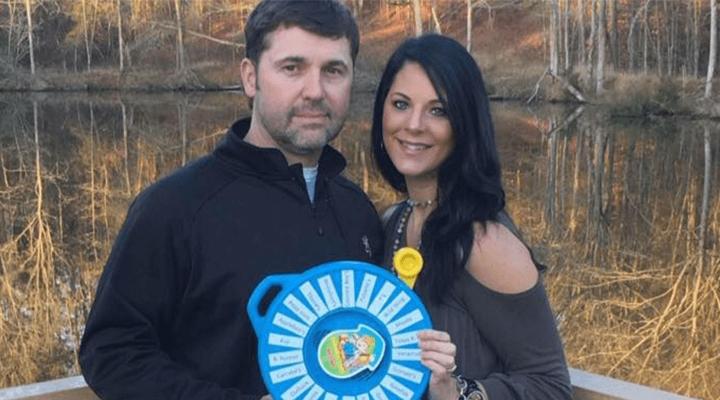 This Guy Just Created The Perfect Solution To The Age-Old 'Picking The Restaurant' Fight
By Margot Harris
We all know the age-old relationship fight — the fight that brings out our worst, passive aggressive tendencies and reveals our inner selfish beasts.
Where do you want to go for dinner? Sure, it's a simple question, in theory, but suddenly you're faced with decision-making while reading cues from your partner who clearly has views that they simply won't share with you.
So, one brilliant guy decided to end the restaurant-choosing misery for good.
20-year-old college Jared Baker lives with his dad, who never takes life too seriously.
"We joke around a lot," he told BuzzFeed News.
Recently, the two were joking about their relationship woes when it comes to picking a restaurant for date night.
"He told me he had an idea," Baker said.
That's when his father unveiled a creation, which Baker had to photograph for the world to see.
Baker posted the photo to Twitter, assuming his friends would find his father's invention amusing. However, many more people took notice, and his tweet went viral.
Yes, that would be a wheel of food... Does this mean that the passive-aggressive back and forth of 'I don't care's are a thing of the past?
Now, we have to wonder: is 'Whiskey' a restaurant, or is does that option simply mean taking shots of whiskey until the dinner argument is over?


Twitter, of course, recognized the brilliance of this invention immediately.
Baker's father, Jerry, wasn't about to let his son get all the viral fame for the creation — so he posted a photo of his creation to Facebook.
The photo has been shared nearly 160,000 times in just three days... and thousands of people have tagged their partners in the comments, suggesting that this may become the new essential item for relationship longevity.
Luckily, it seems like Baker's girlfriend is fully supportive of the invention, as both lovebirds have the following photo as their profile pictures:
Now, when will these relationship savers hit the market? (h/t buzzfeed)