We all know of the traditional ways people celebrate Valentine's Day. You plan a nice night out at a fancy restaurant with your significant other. You hand them some roses, maybe some chocolates and then the two of you get silly over a bottle of wine or some magic mushrooms, if that's what you're into, no judgment or anything. Maybe you get them a card.
Now, those are great and all, but you want to make sure that the person you love gets a personalized experience when you're planning a special Valentine's Day for them. You don't want to settle for something super generic.
The folks over at Venngage came up with a romantically nerdy Valentine's Day idea: custom charts to let the special someone in your life know how much you care.
So why not send them one of these charts, or come up with a unique chart of your own? P.S. These 30 examples are perfect for individuals who get easily aroused by statistics and graphs (*winky face*).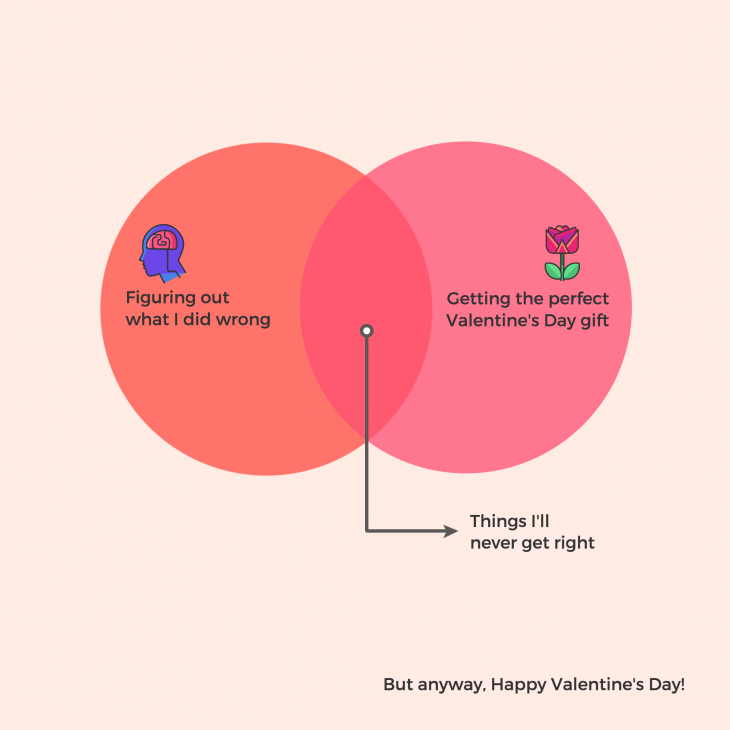 Which chart did you relate to the most? Learn more by checking out the graphic design software Venngage to start making your own charts and graphics. It's an activity that works both sides of your brain!