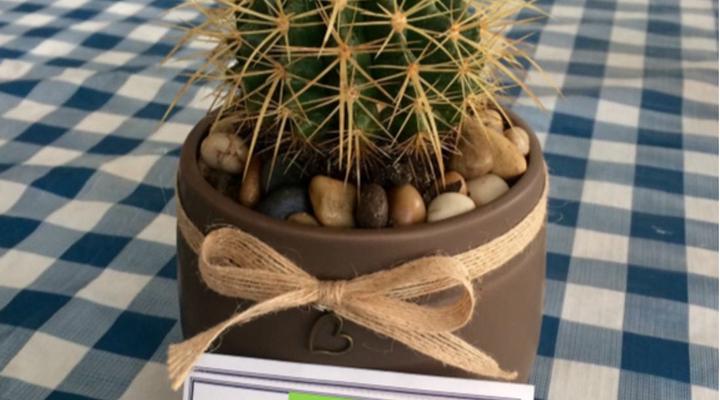 This Cactus Is The Perfect Valentine's Day Gift For Someone Who's Hitting On Your Wife
By Mark Pygas
When you're shopping for plants for Valentine's Day, the first one that pops up into your head are probably roses or some other type of pretty flower. Roses are cliche but a safe bet, and many people like tulips, orchids, or daisies. Pair them with some chocolate and maybe a nice dinner and you're sure to set the right mood.
But what plant do you gift someone when you're trying to send a clear message on Valentine's Day that isn't about love? Like what if the message you're trying to convey is more "if you don't stop sexually harassing my wife, I'm going to stab you with several tiny razor-sharp needles?" Well, I can think of one such type of vegetation that sends that message perfectly and it's also available at your local florist.
I mean, yeah, why would you buy someone a gift on Valentine's Day if you don't love or care about them in some capacity, right? And you certainly wouldn't buy someone you hate a gift on such a special day, right? Why waste your time and money like that, after all?
Unless that gift is a cactus with a very simple and clear message printed on a note card that this Redditor shared.
The poster says that his wife is a florist and she sent him this photo and said "it was the saddest Valentine's day order" she ever took.
I would slightly disagree and say it's the most aggressive, depending on the circumstances behind the prickly gift, however. I like to imagine the sender is sticking up for his spouse, who is fed up with constant comments and touching by a male coworker — an experience a lot of women can relate to. I'd rather it was that and not a case of a willing participant in cheating or problem flirting.