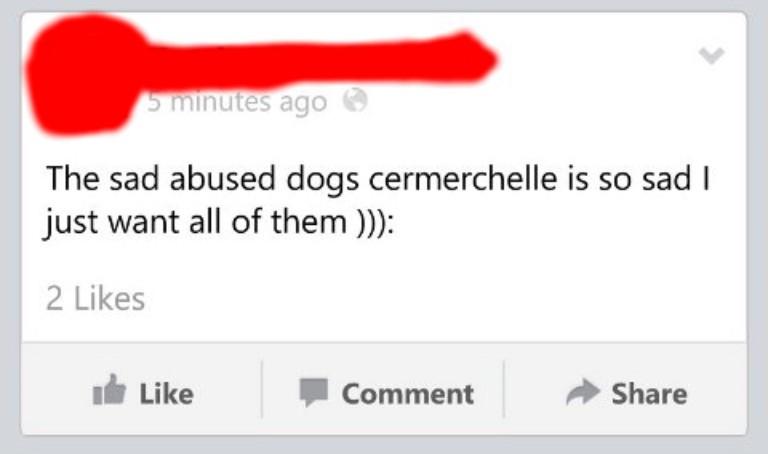 Someone Really Should Have Caught These Cringeworthy Spelling Mistakes
By Zachary Brenner
I make a lot of typos. I know that and you know that. I've read your comments. The things is, though, it has more to do with my own stupid fingers and not because I don't know how words are spelled.
Most of the time. There are still some words that always throw me for a whirl. Like "restaurant." I know I got it right that time because I Googled it, which is what I do every time I have to spell "restaurant."
These are all reasonable mistakes, though. Just a slight, forgivable error. Not like some of the following examples.

Actually, before we get to that. I just want to say that I triple checked this post and made sure there are no spelling mistakes. Except, you know, the ones that were deliberate to highlight a greater point. You get it.
Anyway, here we go!
Grammar is just as important as spelling.
They are not getting degrees in English.
This makes me just as sad.
No. Nerds know how to spell what they are passionate about.
Did they change their initials?
Please practice what you preach.
Is Burger King kidnapping boys? Because that is worth getting offended over.
I feel worse for your brain.
I get it. Dehydration impacts brain power.
Can a spelling bee be a prerequisite for voting?
Yeah. Hate to see that happen.
If that is true, why write the words at all?
Learn to quit when you are only slightly behind.
Friends that misspell together, stay together.
I can't even begin to understand this one.
You could have done a Google search in the time it took to write that qualifier.
I don't think blondness has anything to do with it, but this checks out.
And peace be with you, too.
Yes, but where is the Asian food?
I would never talk to this person.
I gave up three sentences in.
I'm also annoyed this is just one long run-on sentence.
You should never uncover it.